A list's visibility and accessibility are settings you can enable and control, for example, whether a list is public or not. It may be beneficial to check whether or not your visibility settings are as you wish them to be.
1) Enter the list you wish to edit.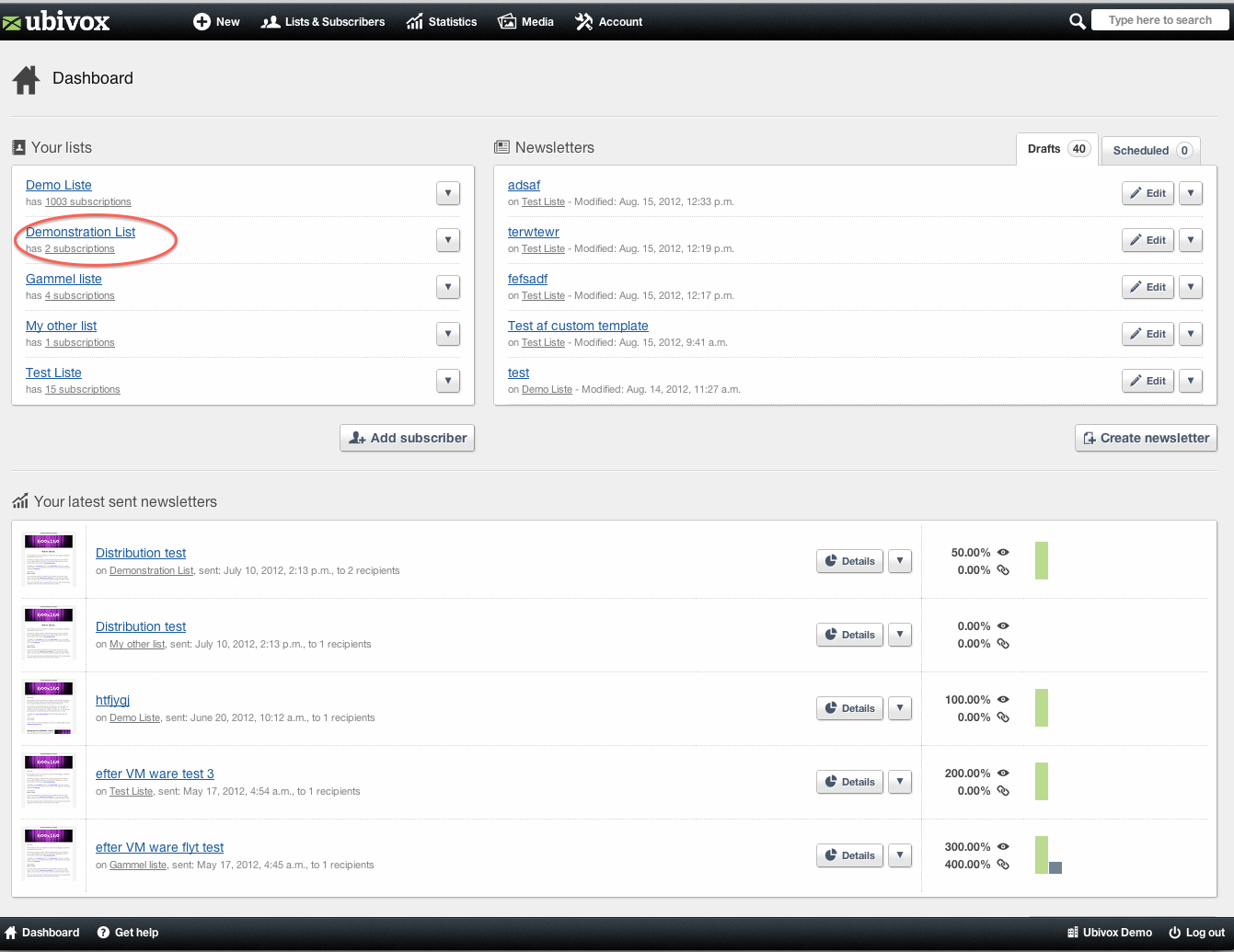 2) Then chose List menu --> List settings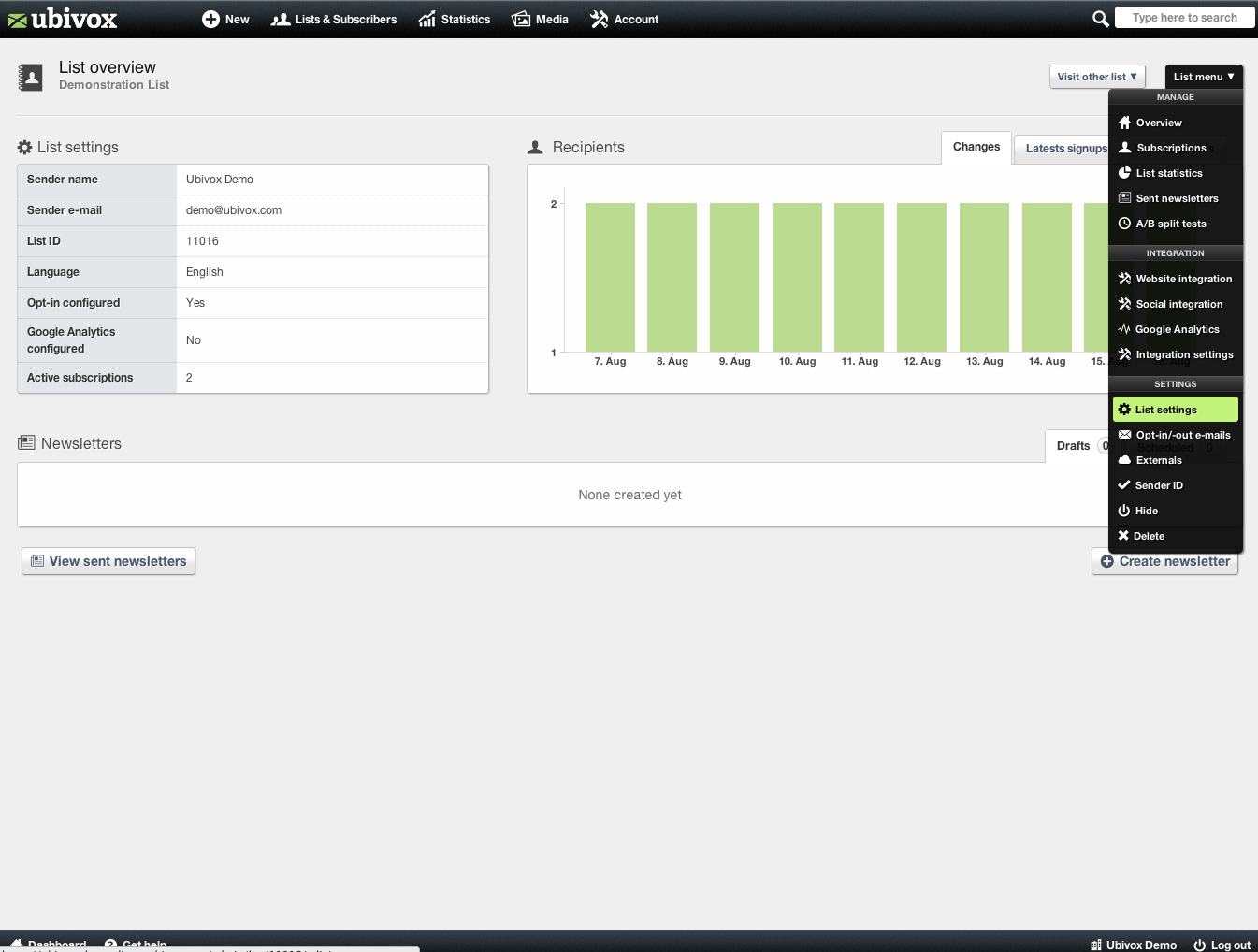 3) You can edit your settings at Visibility. There are 4 possibilities which can be combined in order to control your lists: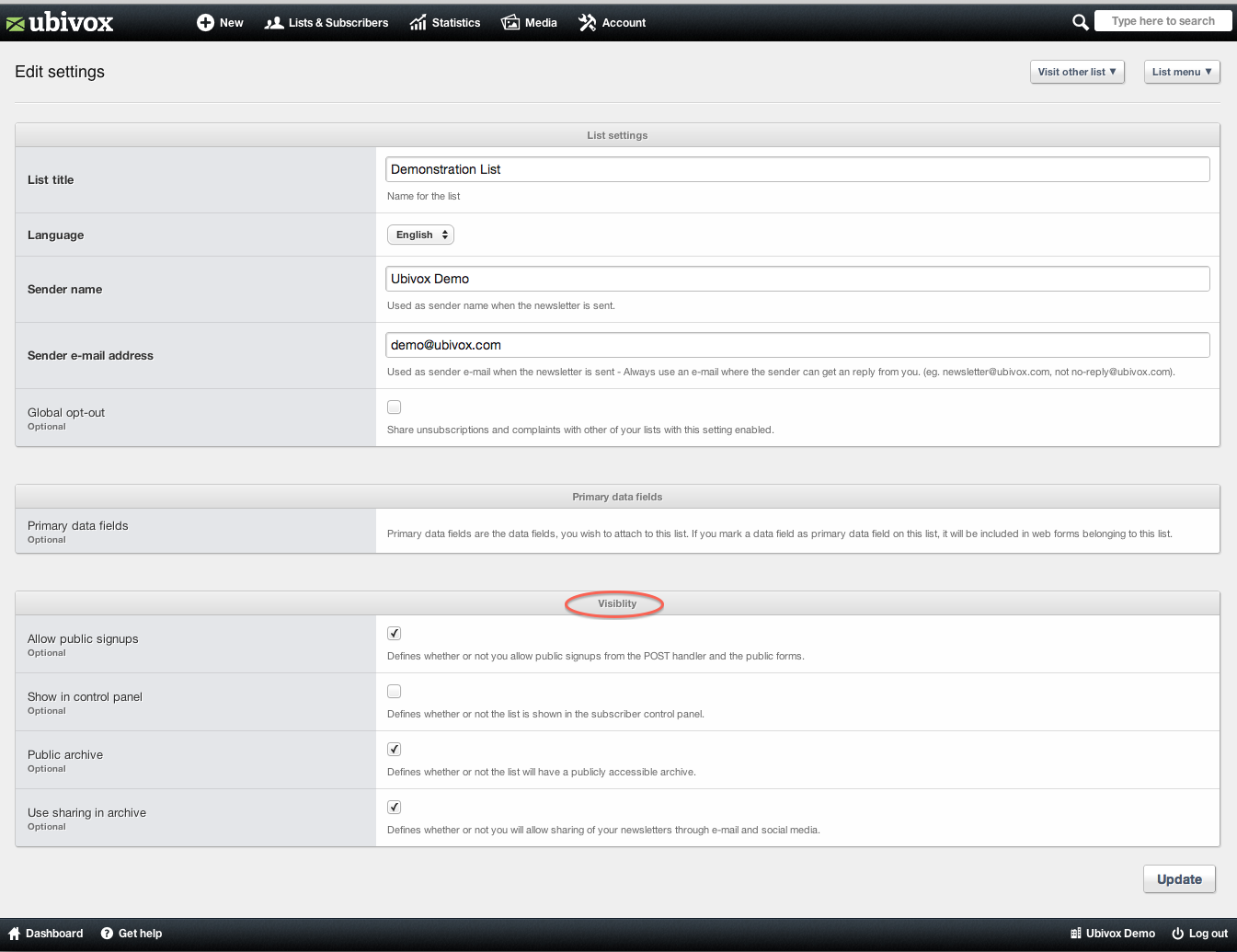 Allow public signups  Makes it possibile for new receivers to sign up through signup-forms, i.e. on your website. Furthermore, this setting controls whether or not the hosted signup-forms are open. Show in control panel Enables receivers, who are already enrolled in one or several of your lists, to enroll to the current list through the Control panel. Public archive Activates or deactivates the public archive, which follows with all lists, in which previous newsletters can be found. Use sharing in archive Activates or deactivates the bar in the right side of archived newsletters thus enabling the newsletter to be shared on social media platforms.