In Ubivox you can freely choose which sender name, the recipient is seeing, when they receive the e-mail in their mail program. You can change it by clicking the list name from the Dashboard.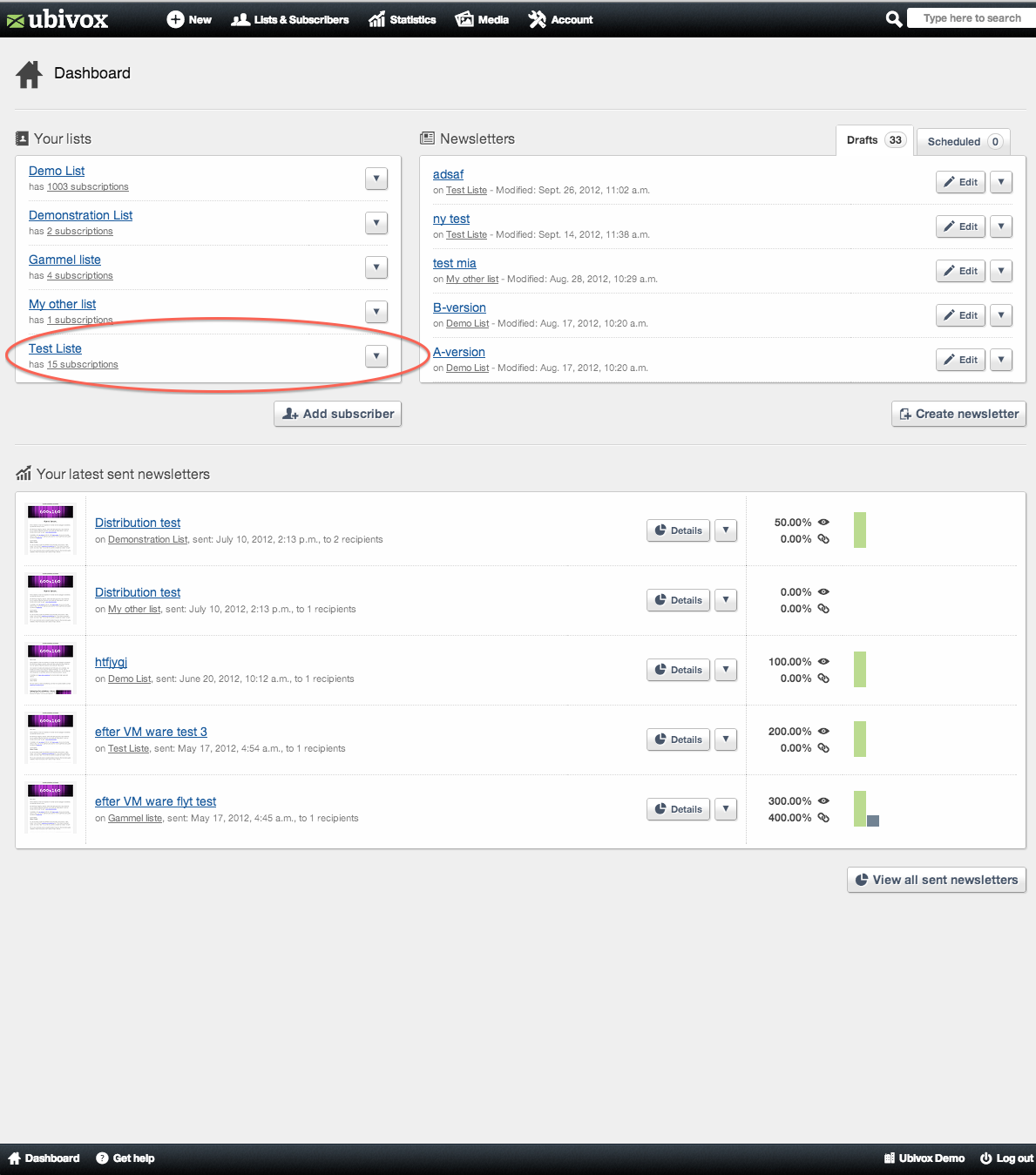 Click on List menu -> List settings.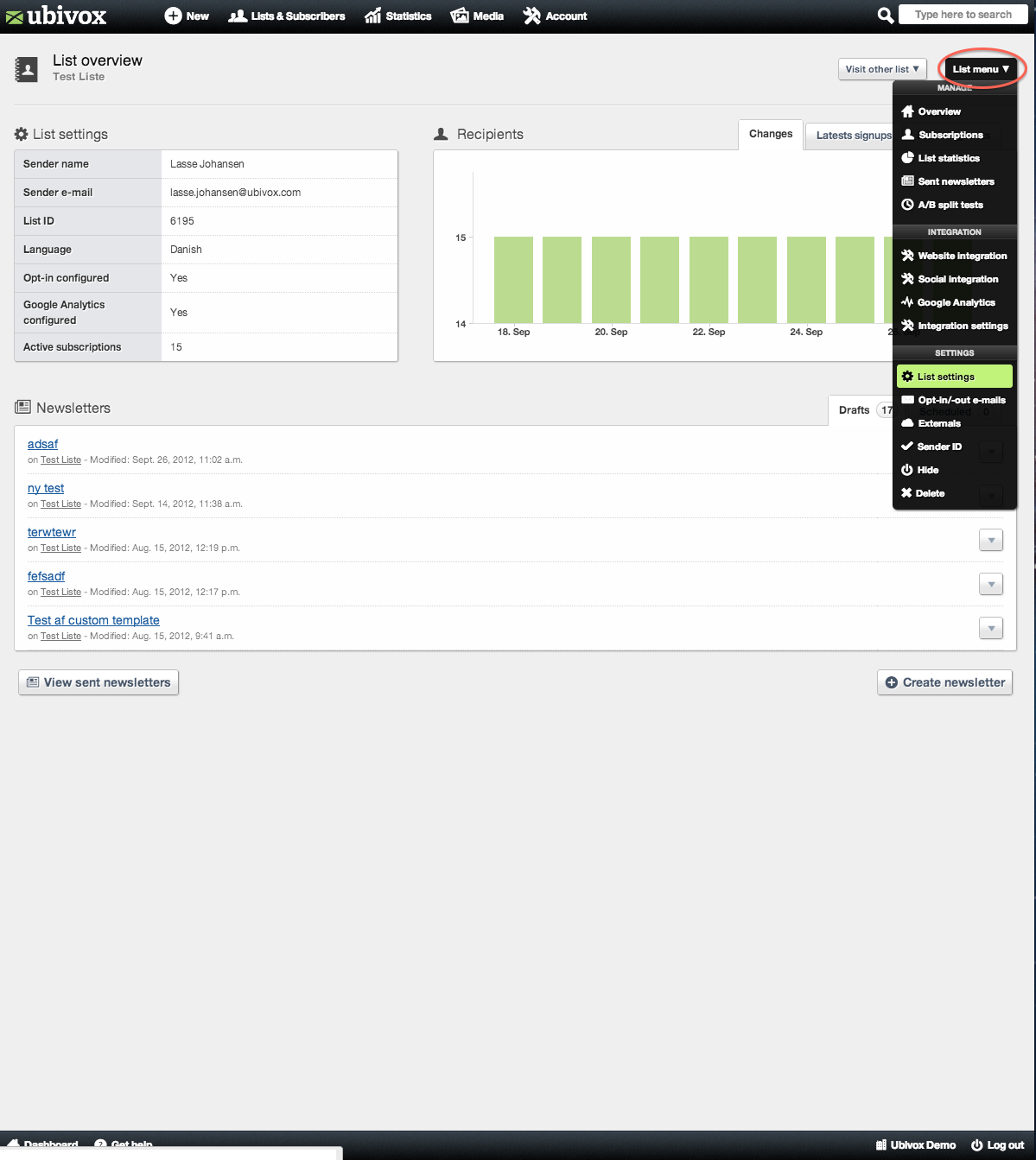 Here you can edit the sender name and sender e-mail address.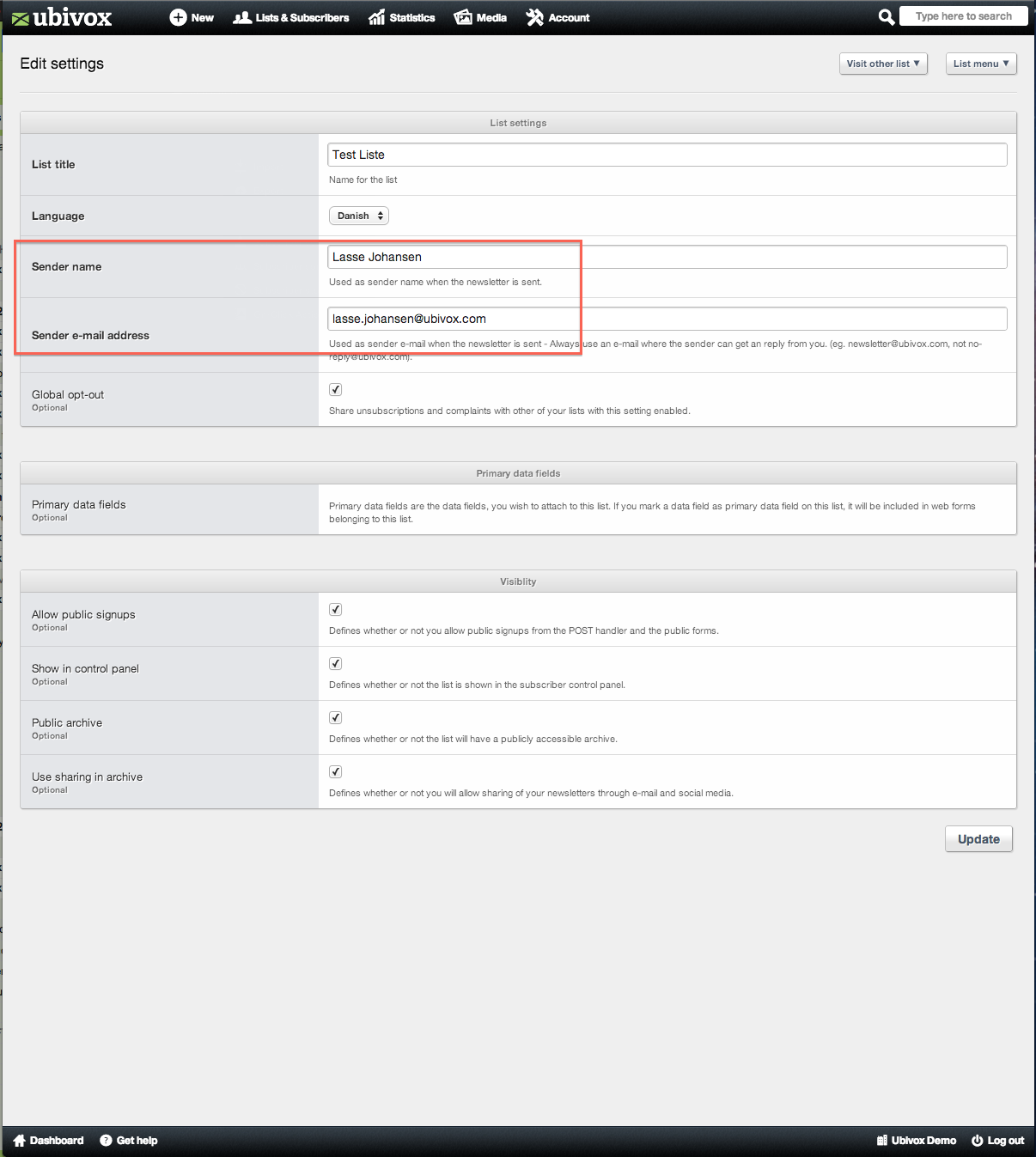 Pitfalls
Holiday- and autoresponse You will often send your newsletters, to people that are on holiday, or have some kind of auto-response on their e-mail account. If you have a large list, then the number of responses can be very large.
Be consistent Some of your recipients add your sender address to their address book, giving the advantage that pictures are loaded automatically. It also reduces the risk of your newsletter ends up in their spam filter. But if you change your sender address, then your recipients have to repeat the process of adding your address to their address book - you should therefore be consistent.
Do not use "no-reply-addresses" A lot of companies are using no-reply@companyname.com or another non-existing address as a sender address for their newsletter. This way they don't receive all the Holiday-and auto-responses.
The catch here though, is that this means that the recipients can't answer the e-mail, and you miss all the response and comments to your newsletter. Additionally they cannot unsubscribe by sending an e-mail. Furthermore it's just a bad signal, that the company are allowed to send e-mails, but not the other way around.
Our recommendation
Create an e-mail address dedicated to your newsletters, for instance newsletter@companyname.com, and use this address as sender address. Create a smartfolder in your e-mail-program, and run through this folder a couple of times a week, depending on how often you send out newsletters. Unsubscribe those who wrote manually that they want to unsubscribe (even though they should have used the unsubscribe link), and answer those mails that require attention.