If you wish to make a copy of your newsletter, it is a simple process in Ubivox. This guide will show you how to reuse a designed template on another list.
1) At the Dashboard chose the newsletter you wish to copy.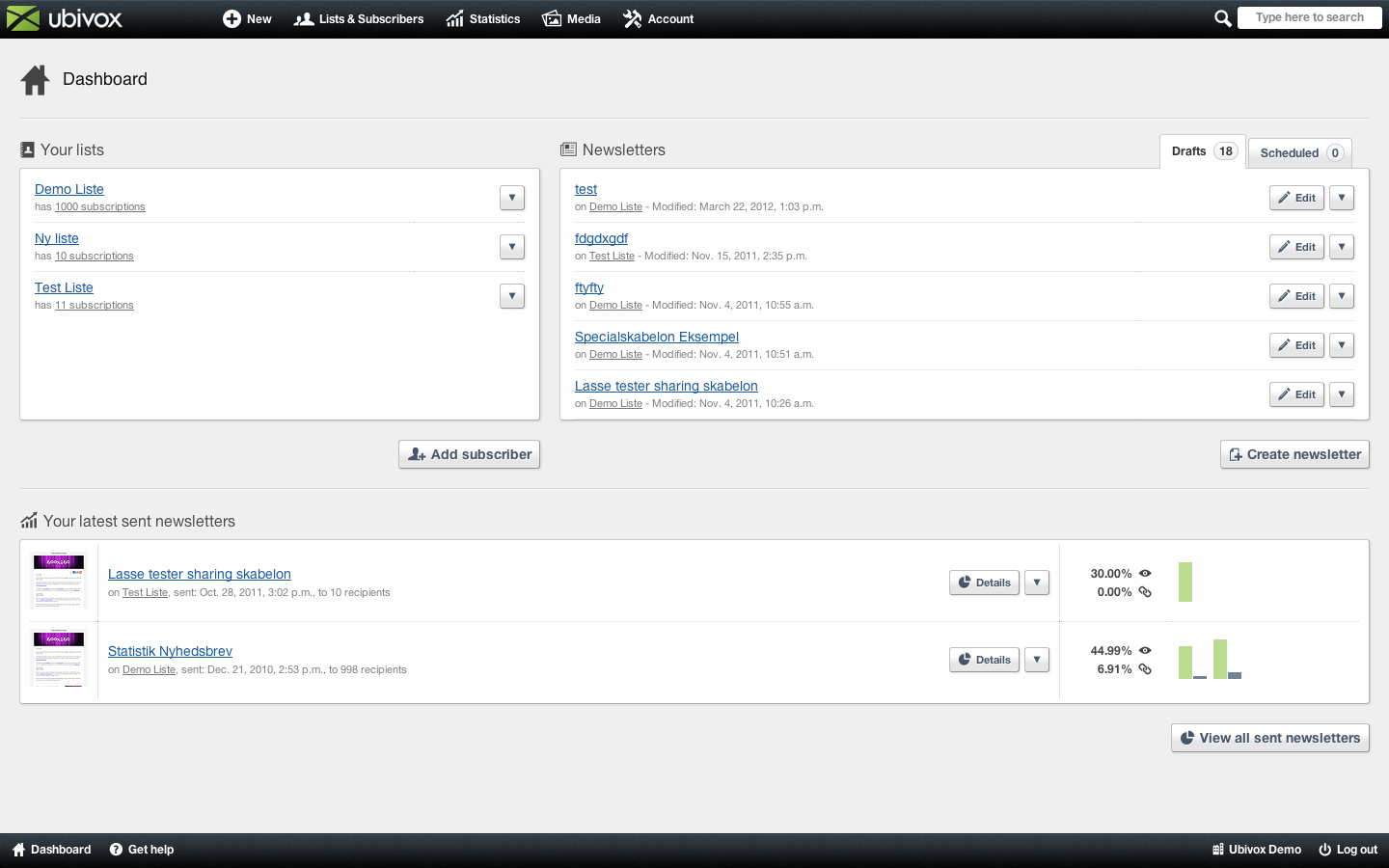 2) Then chose Copy to new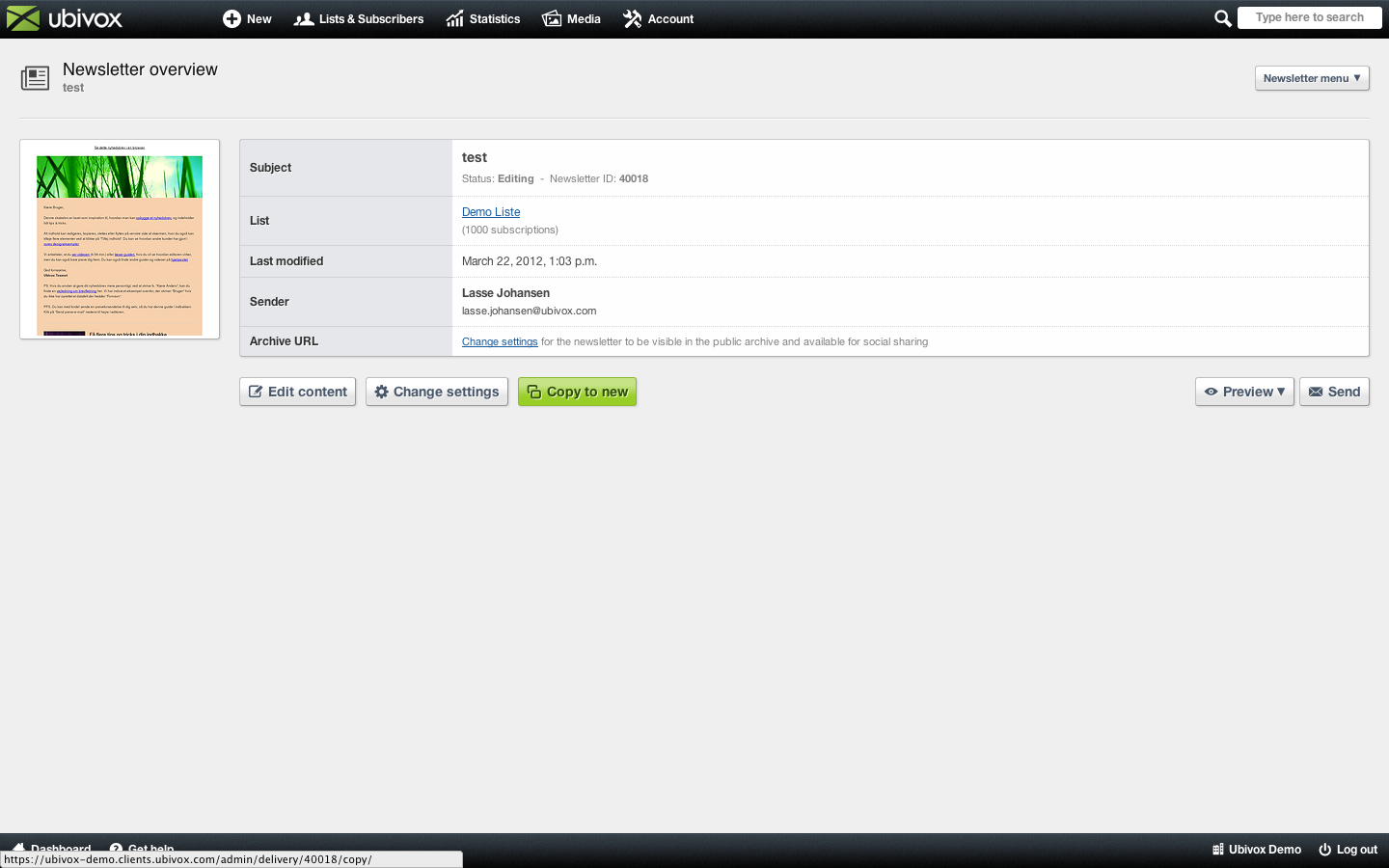 3) Then chose to list you wish to copy the newsletter to in Mail list and chose Create.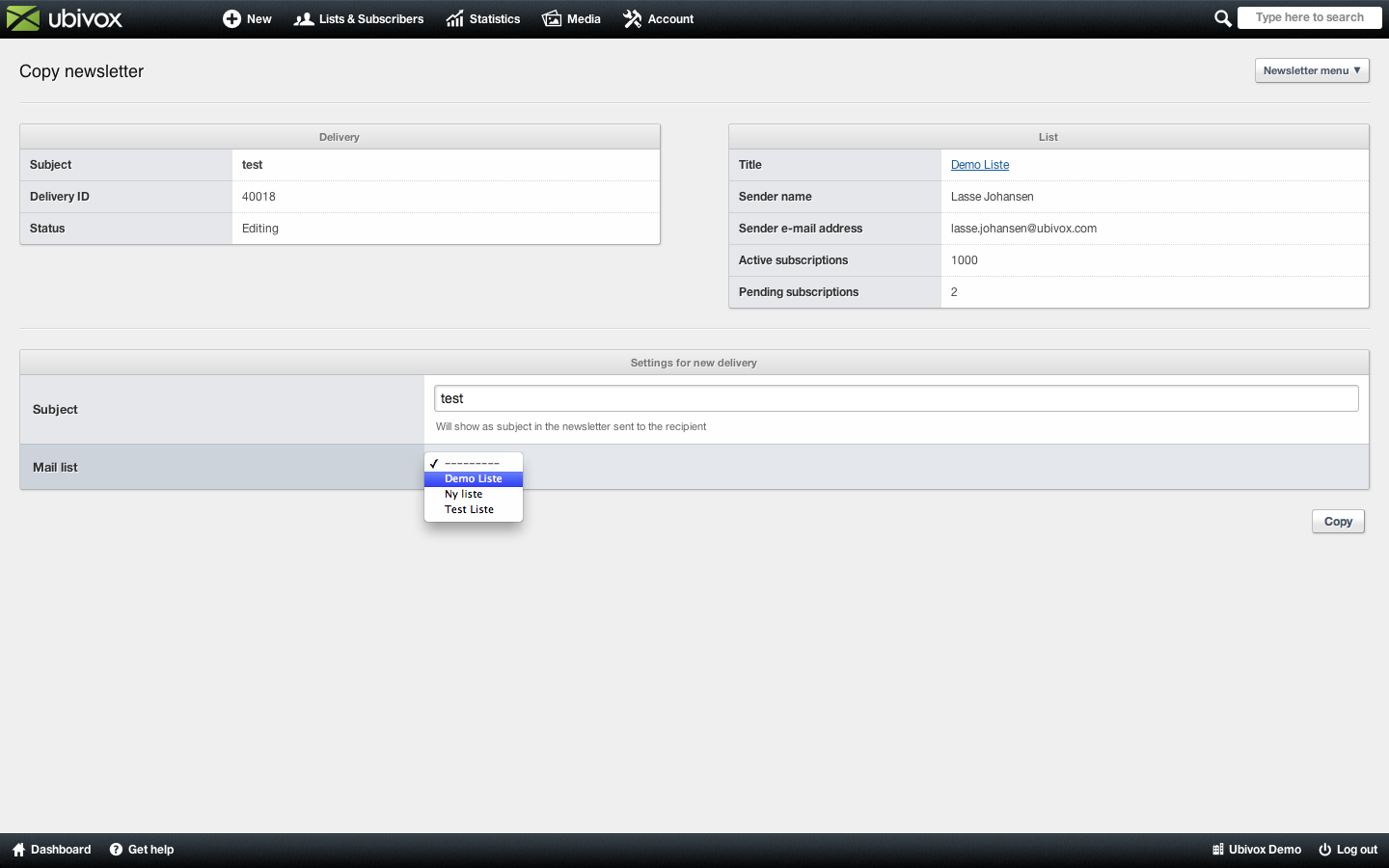 4) Your newsletter has now been copied and is ready to be edited and revised in order for you to send it.