Sleeknote is a sign up form that enables you to add pictures, customize design and decide when and where it should appear.
Sleeknote works on all website platforms
In order to integrate Ubivox with Sleeknote, you have to do the following:
1) Log into, or create, your Sleeknote account.
2) Once you set up your sign up form, go to 'Settings' select 'Setup advanced options' -> Integrations and choose Ubivox in the menu.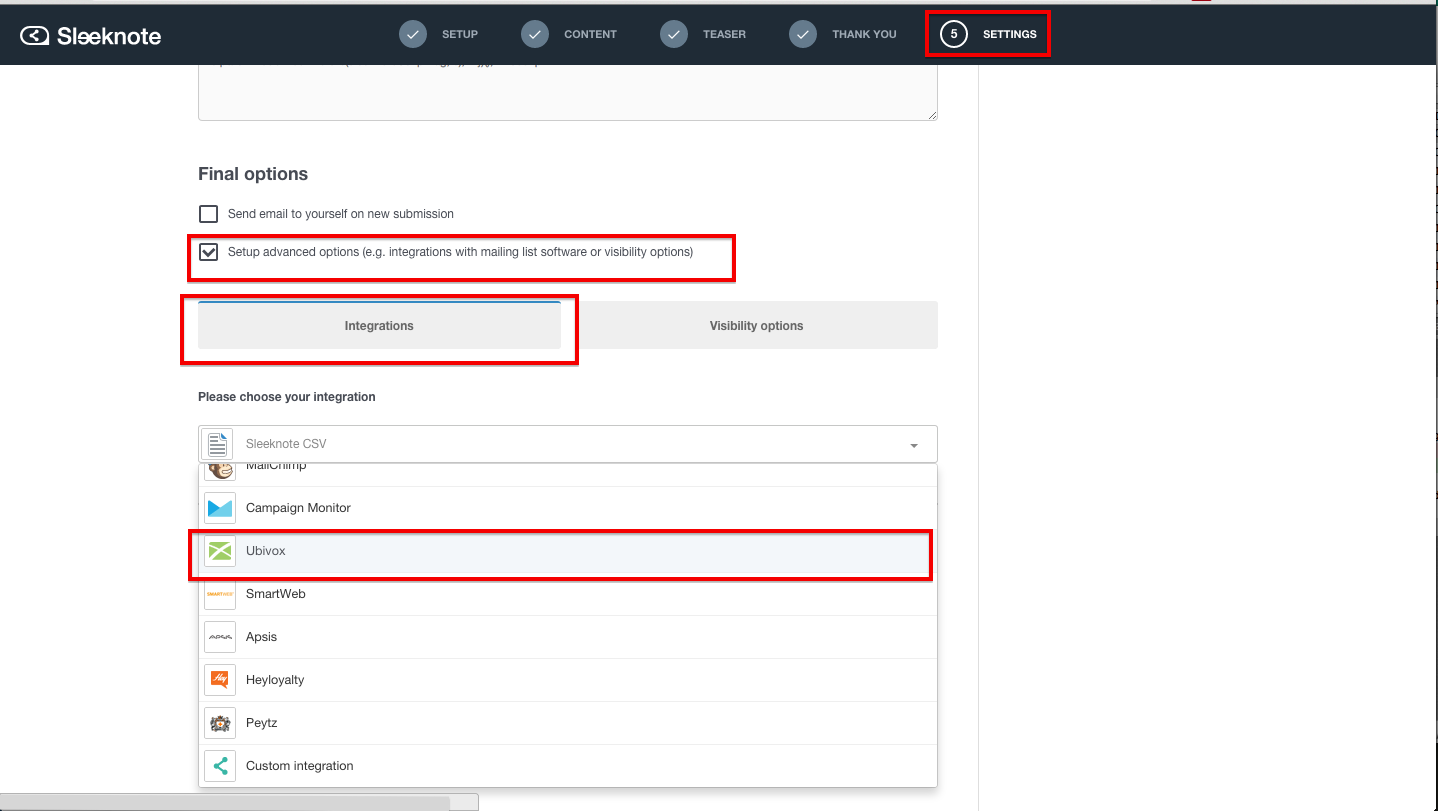 3) Leave the tab as it is and open a new one. Log into your Ubivox account from this tab.
4) From the Dashboard, go to Account and select Users and security. Select API authentication. You are now able to see the first two pieces of information that you need to integrate Ubivox with Sleeknote. Copy and paste the information to the Sleeknote tab.
Video guide on Sleeknote
If you wish to see a visuel presentation of how to do the integration, or if you are experiencing problems, you can see the video guide that Sleeknote has made. You can see it here.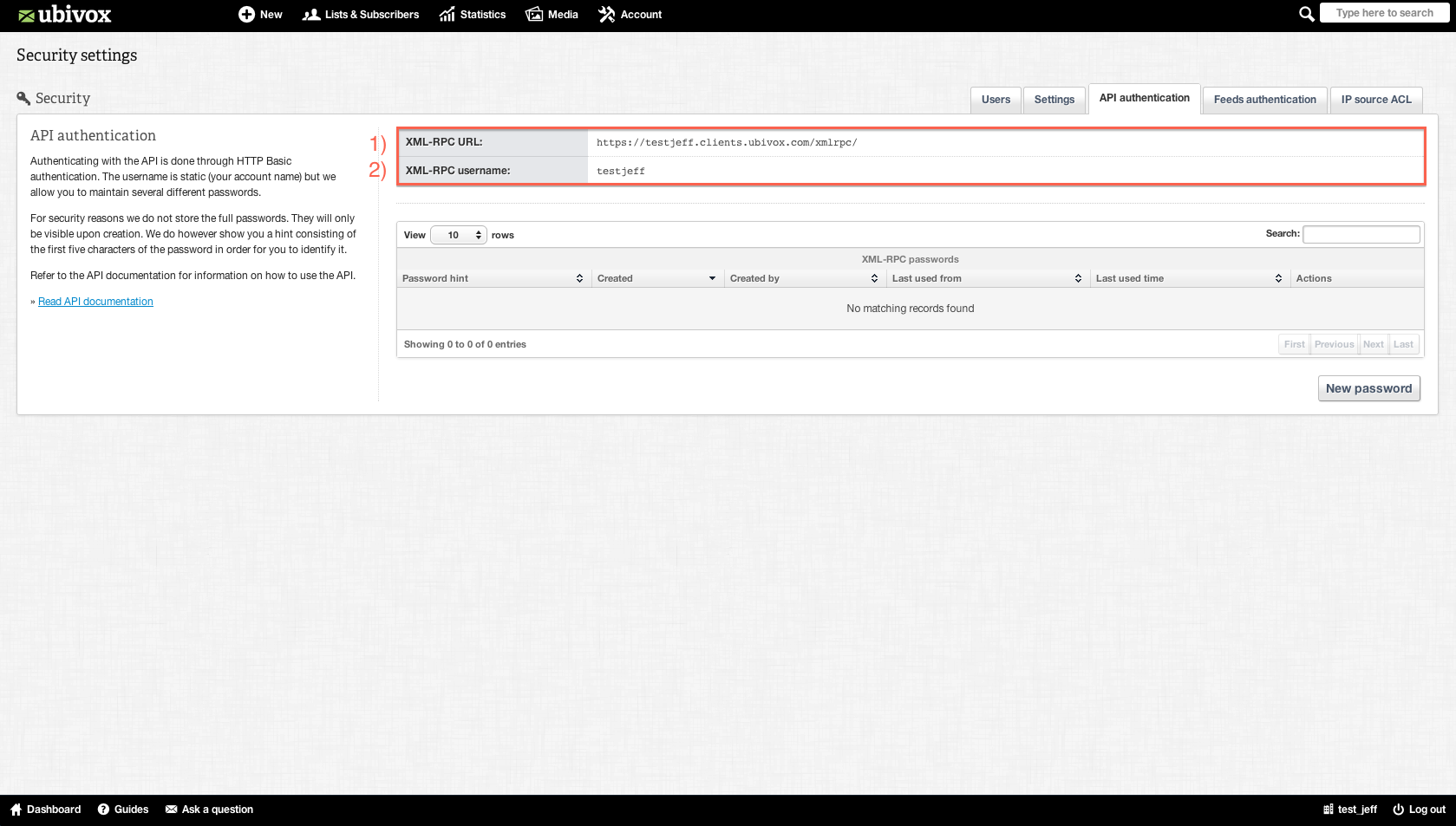 5) The last thing you need is an API Key You can generate one by clicking at the New password button.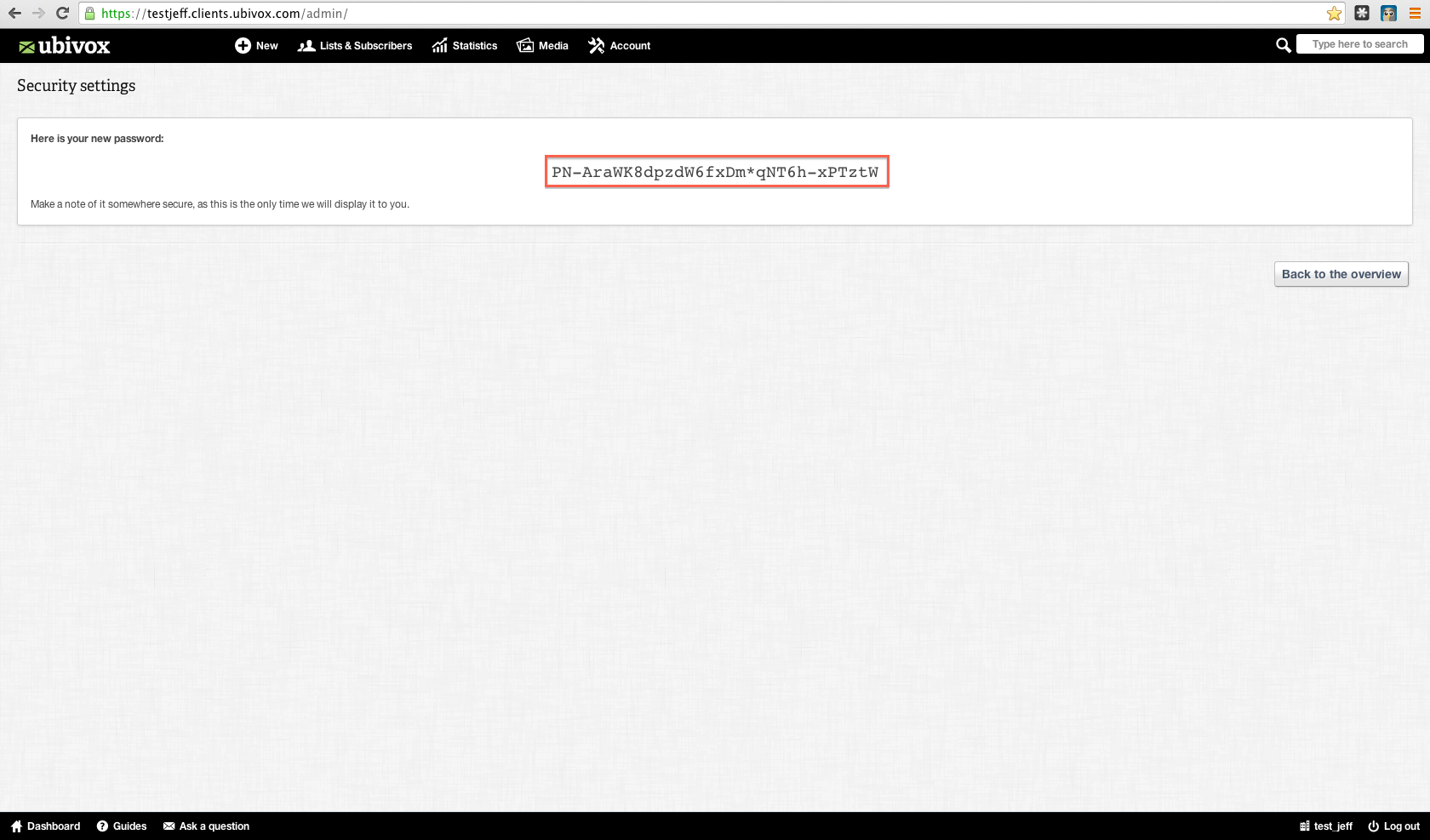 6) Mark, copy and paste the information to the Sleeknote tab. Click 'Load lists'.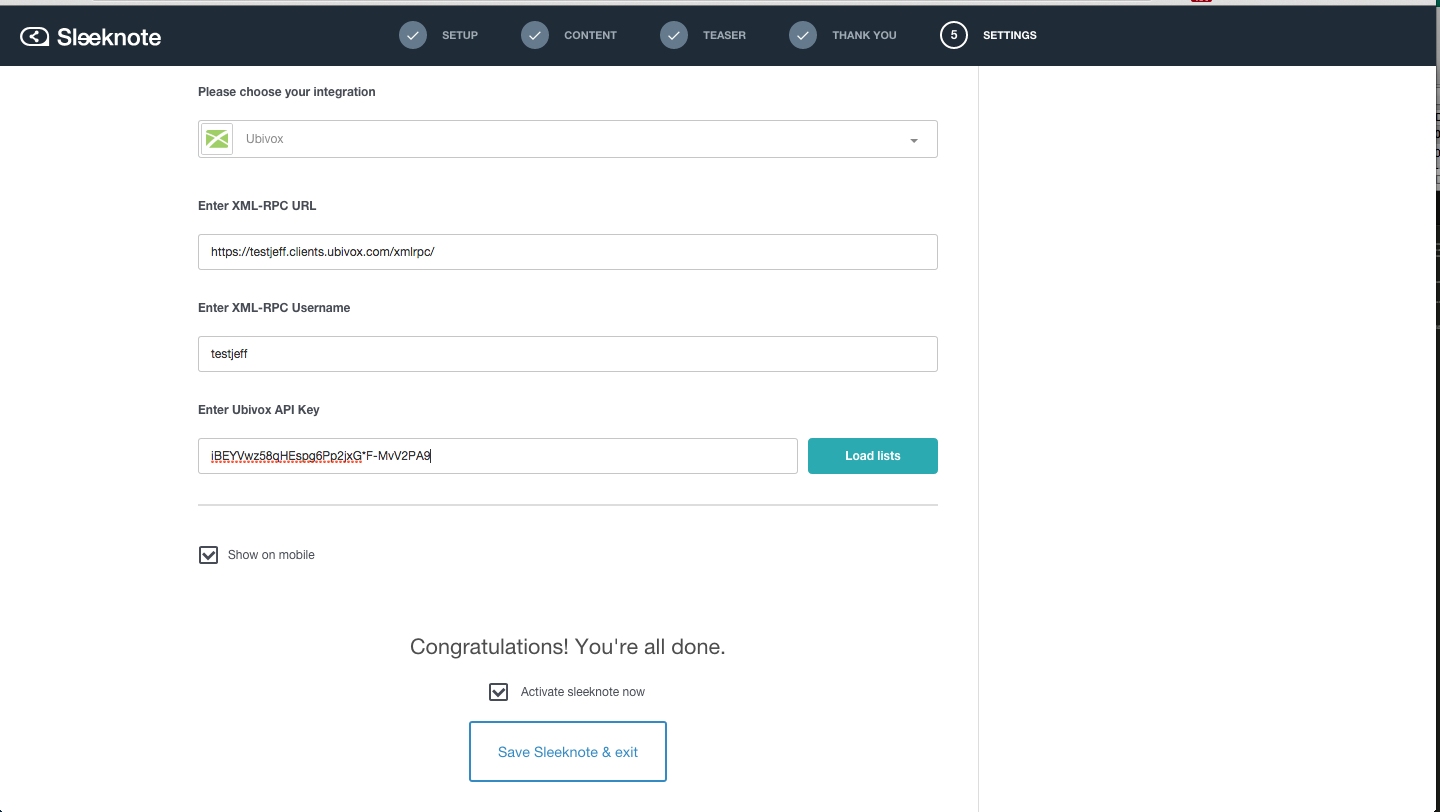 7) Select the list you want to integrate with Sleeknote and mark 'Send opt-in mail'. You can read more about opt in here. Mark 'Activate Sleeknote now'. And then 'Save Sleeknote & exit'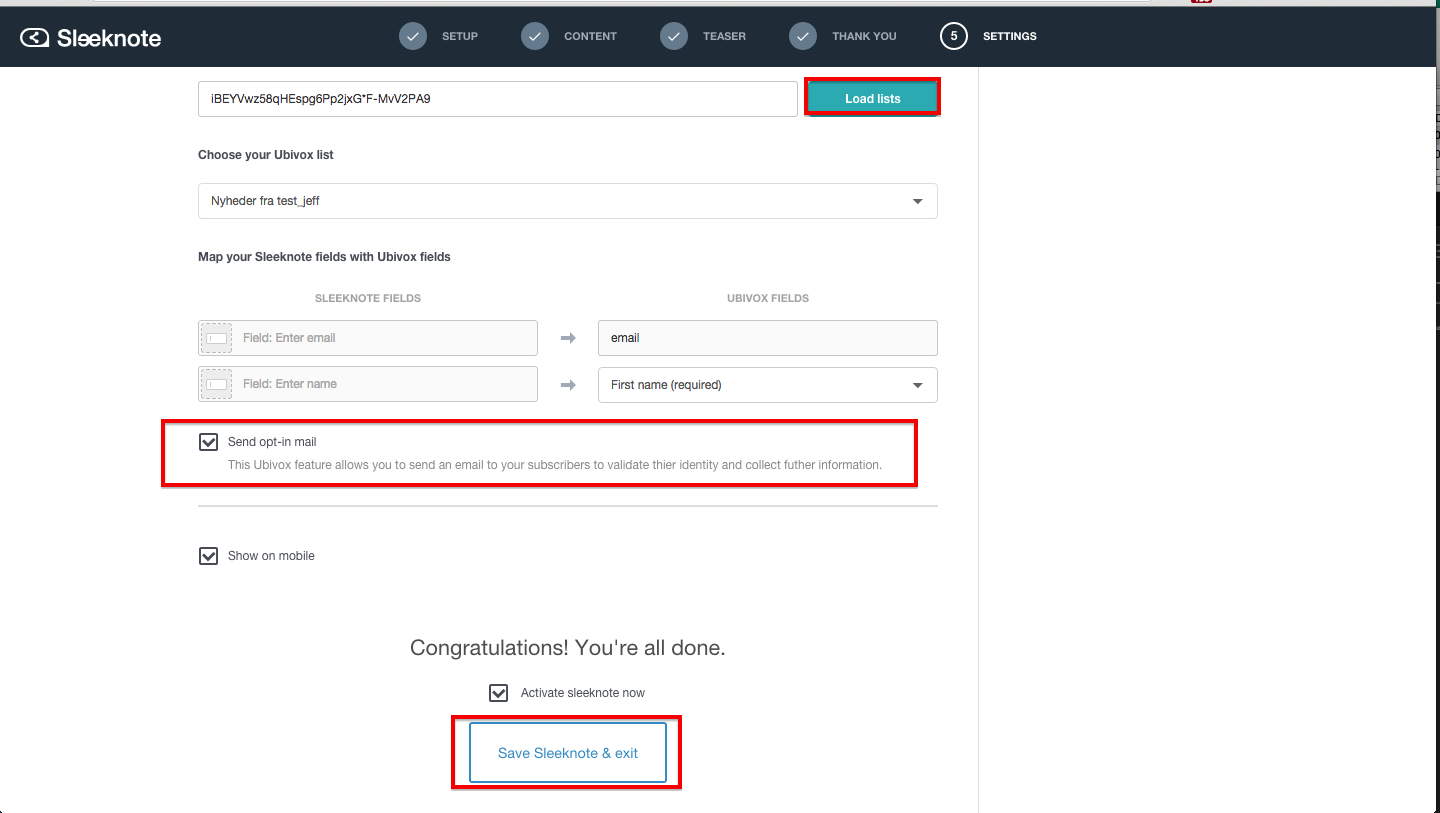 8) Sleeknote has now been integrated with your list(s) in Ubivox.
Note Sleeknote is replacing Twami.