This guide will show how to add notifications to your account. Notifications will keep you updated about events on your account, i.e. when a new reader subscribes/unsubscribe to your newsletter.
1) Go to Account --> Users and security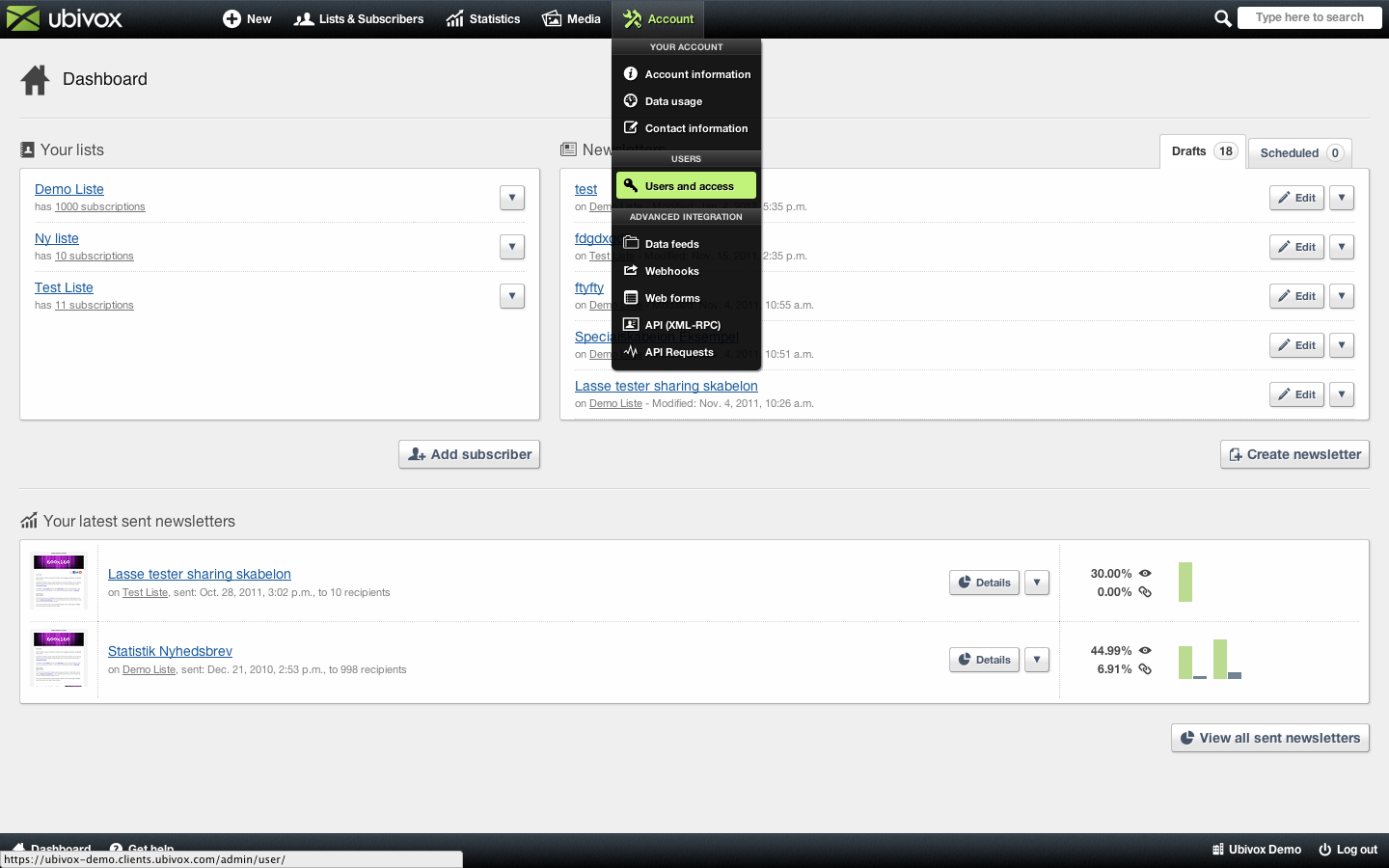 2) You will now see the Security Settings. Click on the user you wish to update.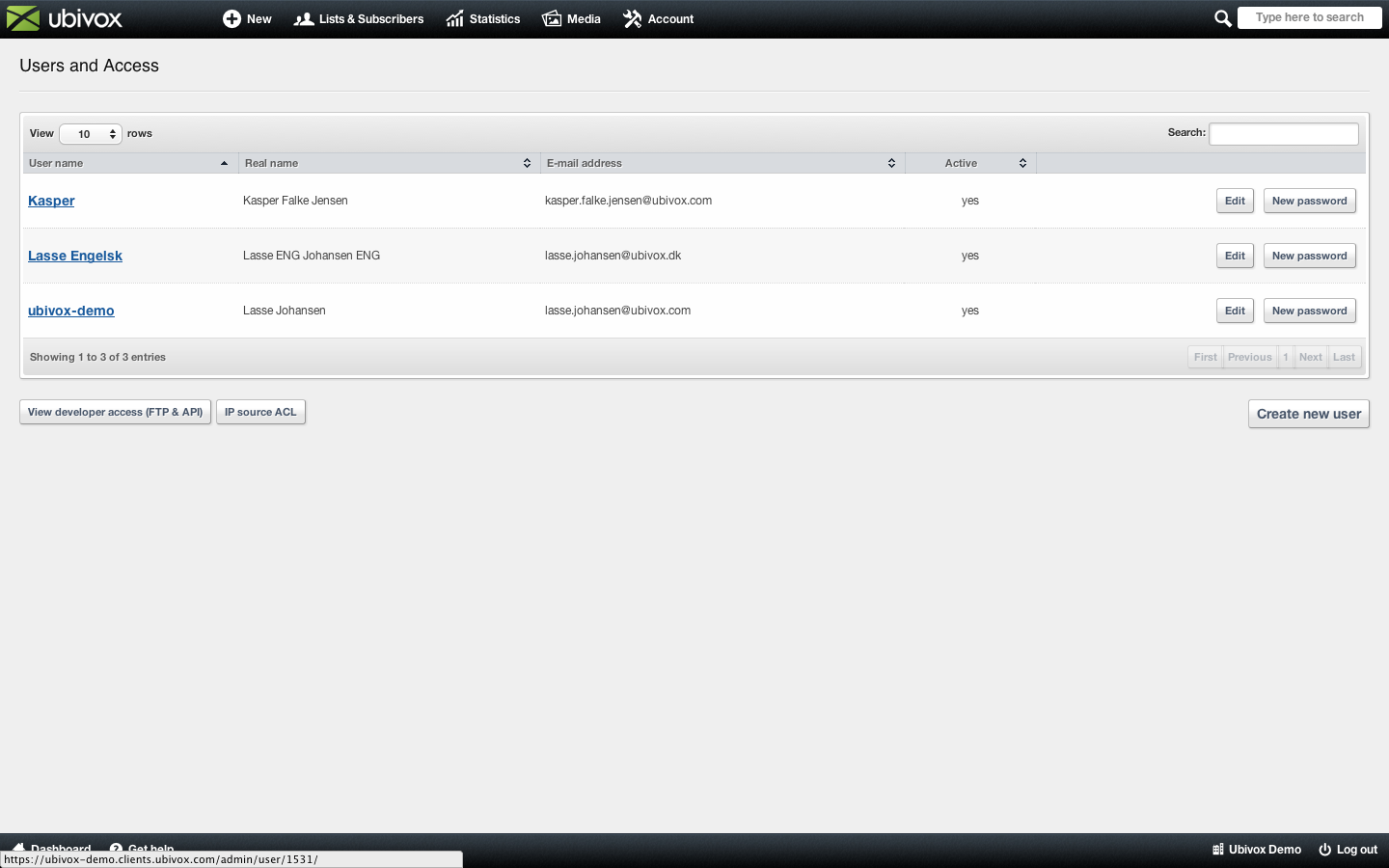 3) At the bottom of the page you have Notification settings, select Notifications, and save the Notification settings.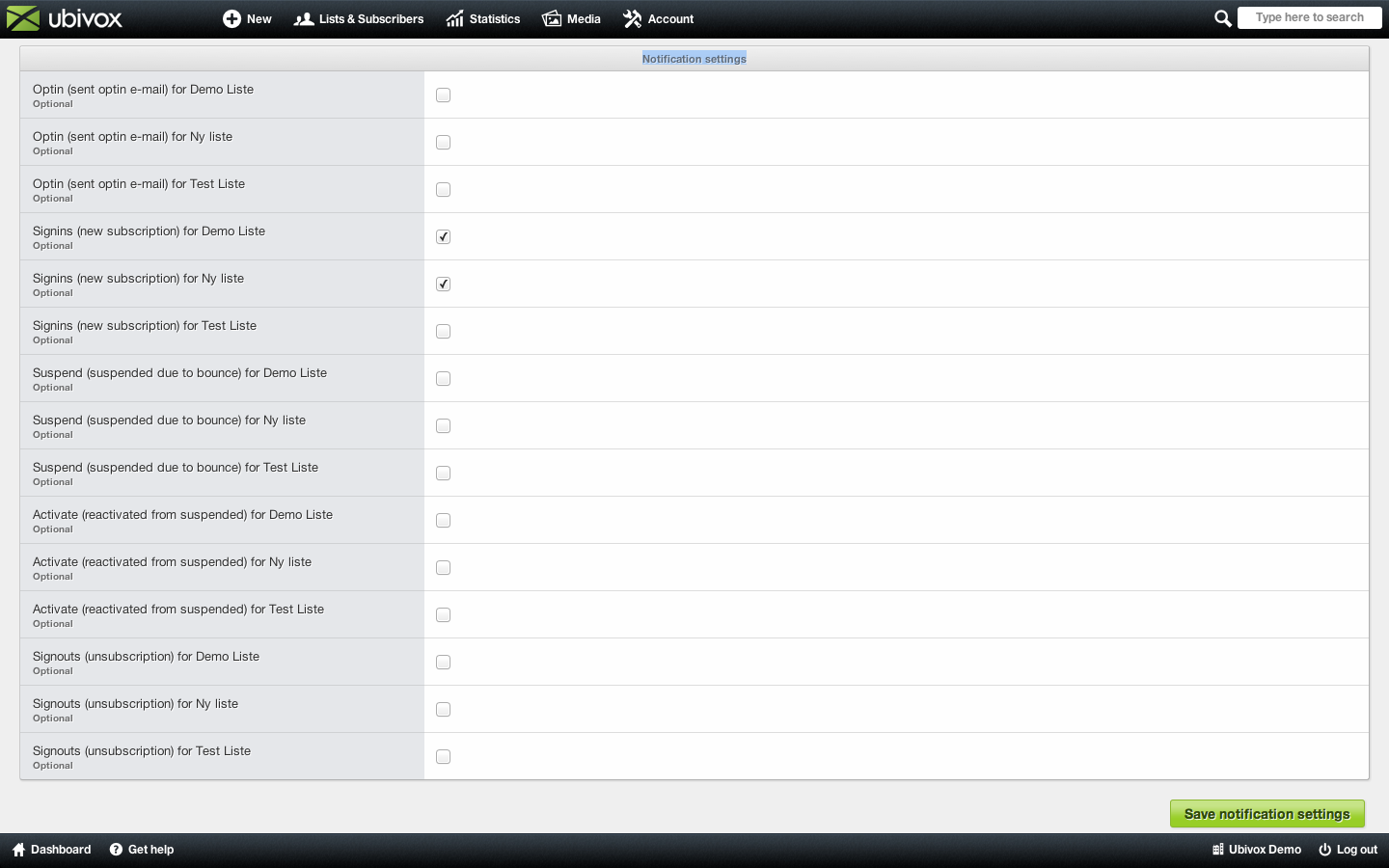 4) Henceforward you will receive e-mail notifications.