At this moment only some mail clients support playback of video directly in the client, but mail clients as Outlook, Hotmail etc. don't support video embedded in the newsletter. Ubivox has therefore chosen not to open up for this feature yet. The technology is changing regarding this matter, and it will probably be possible in the close future.
Ubivox can automatically generate a play button and screendump for the clip, if you are linking directly to a video clip on Youtube, Facebook, Google Video etc. see all supported platforms here. The video will open up in a new window, when the recipients clicks on the screendump. (see guide 1 below)
If you have a video on your own website or on another platform that is not supported, you can generate screendump of the movie manually (see guide 2 below)
1) Insert video from Youtube, Facebook, Google Video etc.:
1) Insert a "Video" area into a column.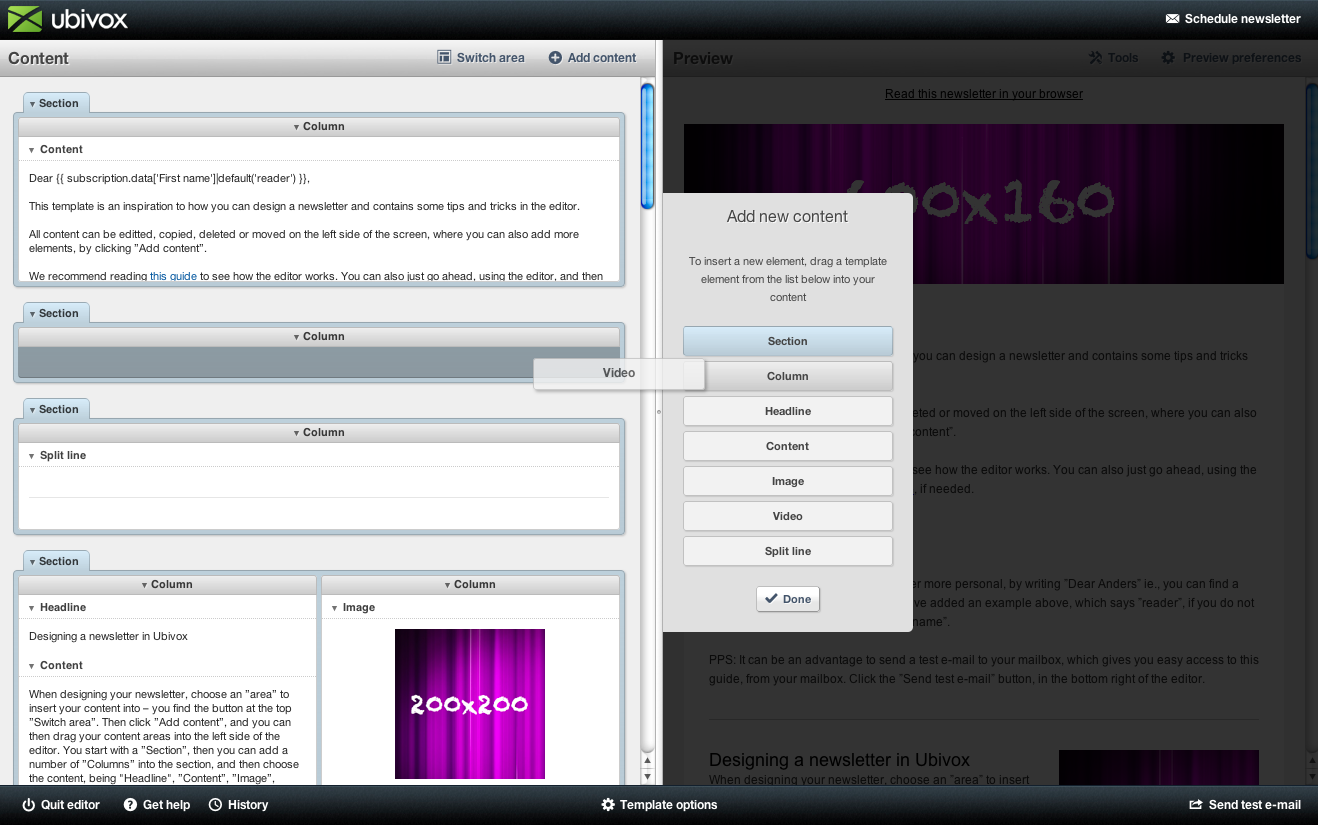 2) Copy the link to the video, on Youtube ie.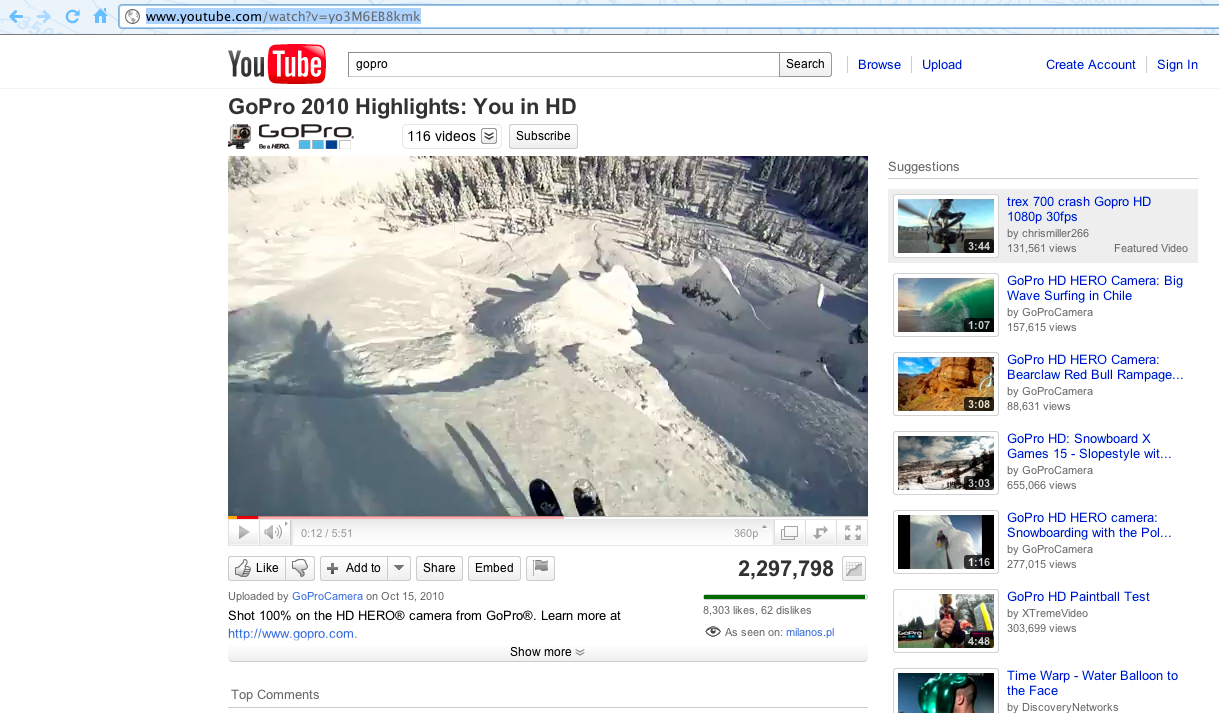 3) Insert the video link into the video area, and then adjust the size on the video screendump.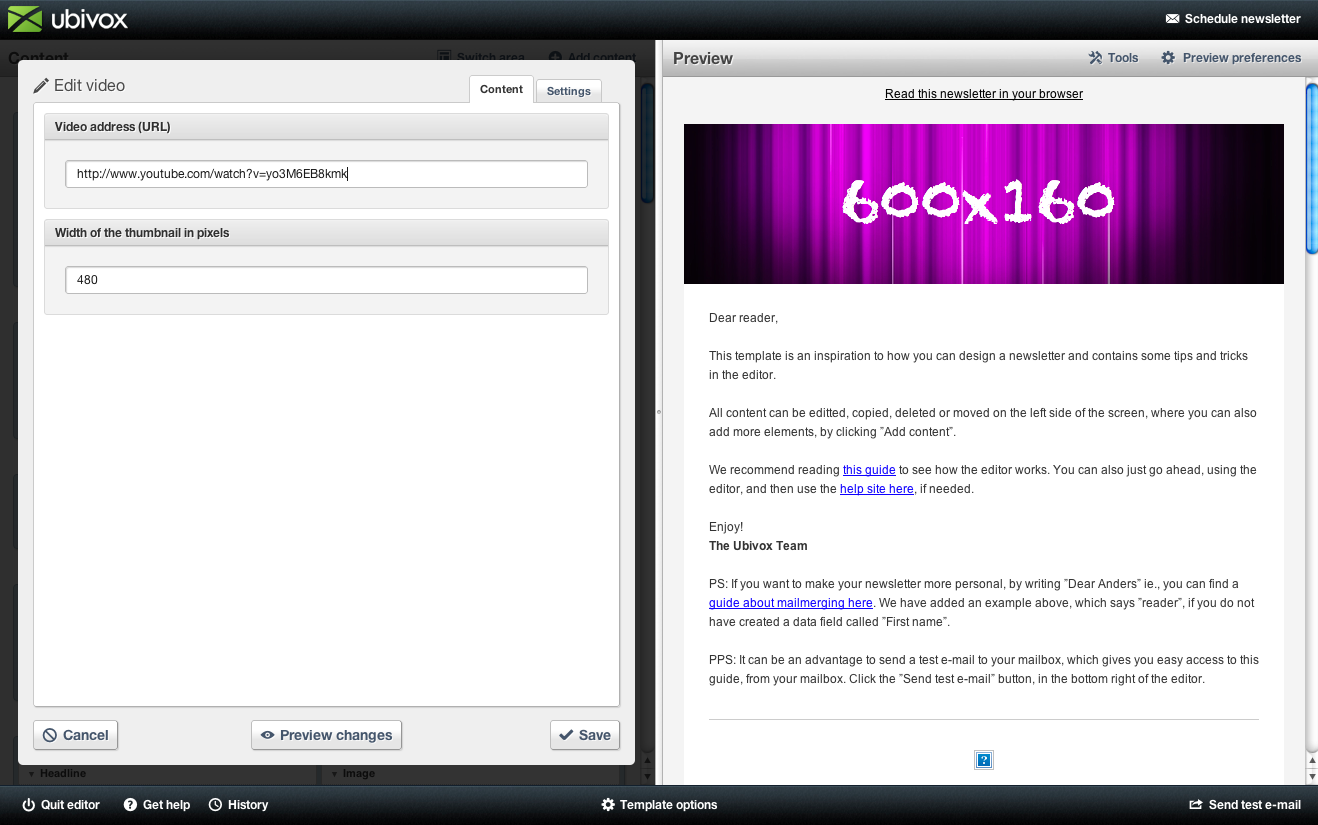 4) You have thereby inserted a video and created a screendump and playbutton automatically.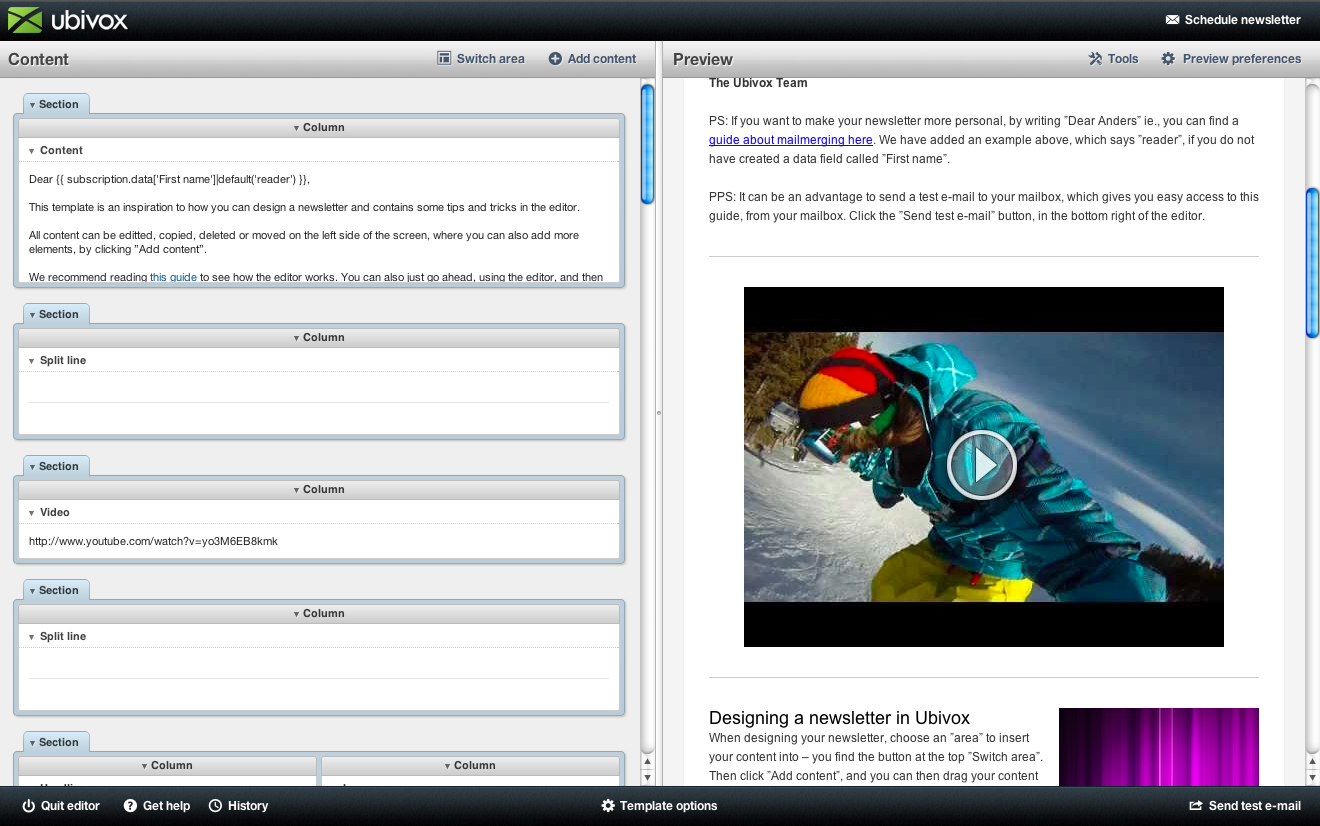 2) Insert video from other platforms, ie. own website
If you have a video on your own website and not on one of the supported platforms, you can make a screendump of your video, and then insert this a picture element in the newsletter instead, and then link directly to the website.
1) Go to the website where the video i located.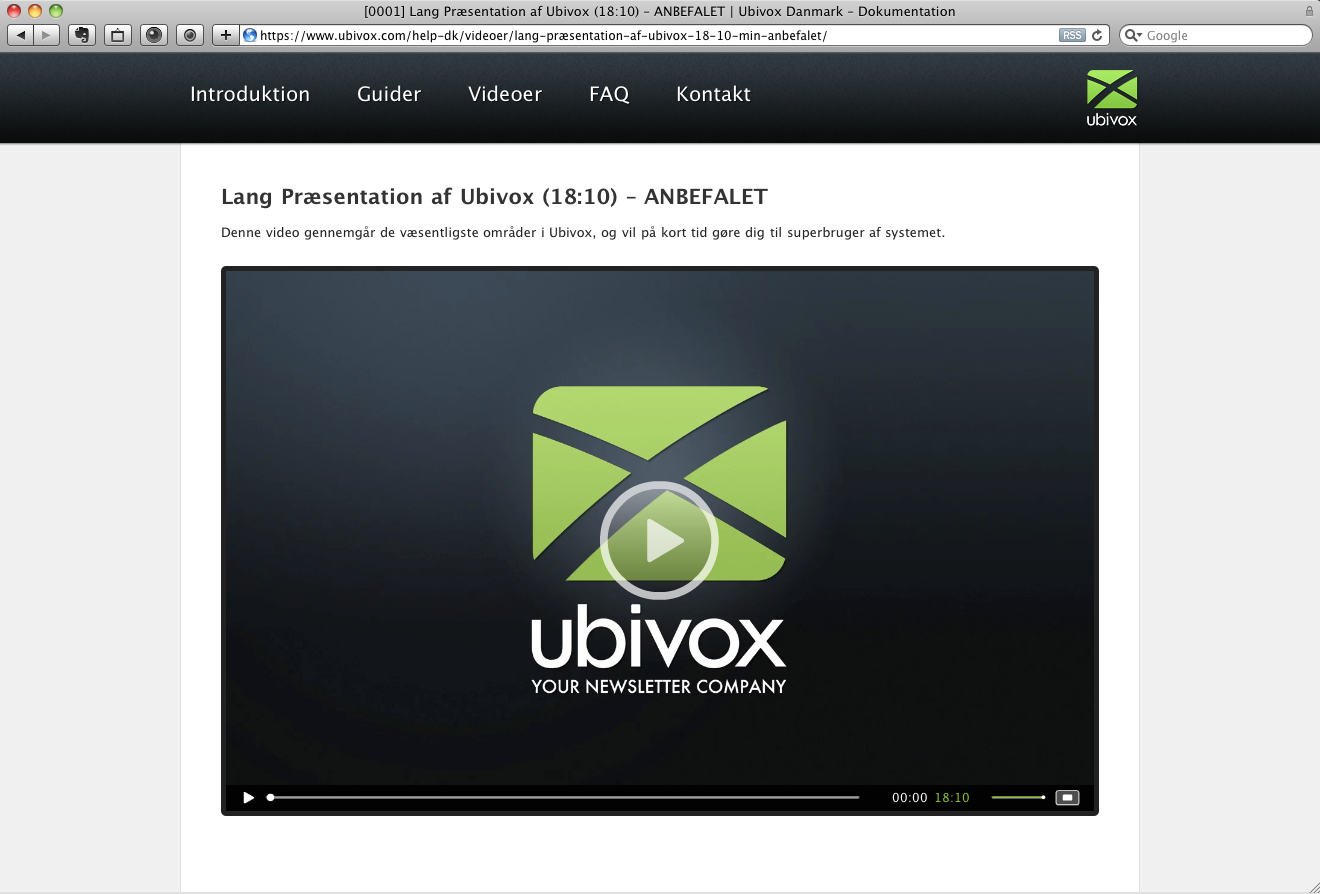 2) Take a screenshot of the video.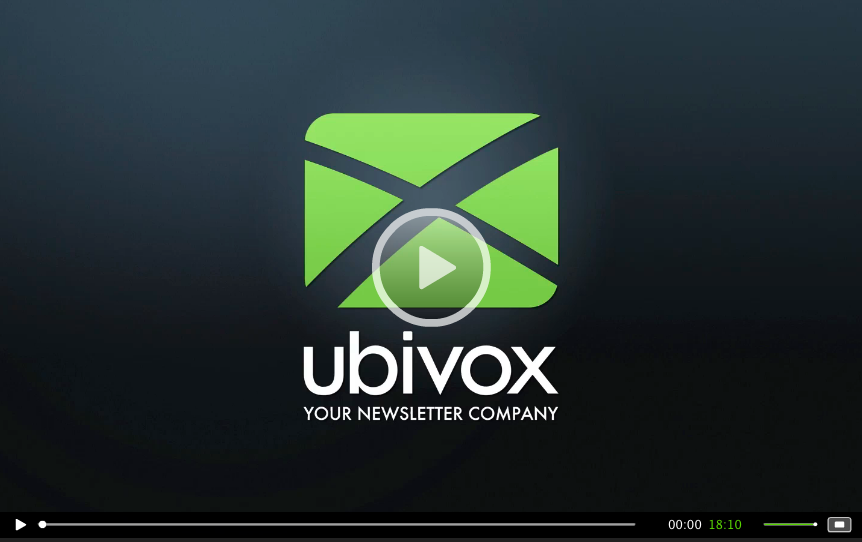 3) Copy the address/URL of the location of the picture.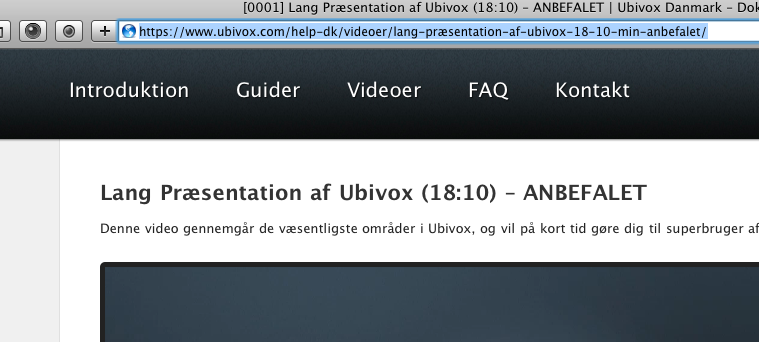 4) Insert a picture element into the newsletter.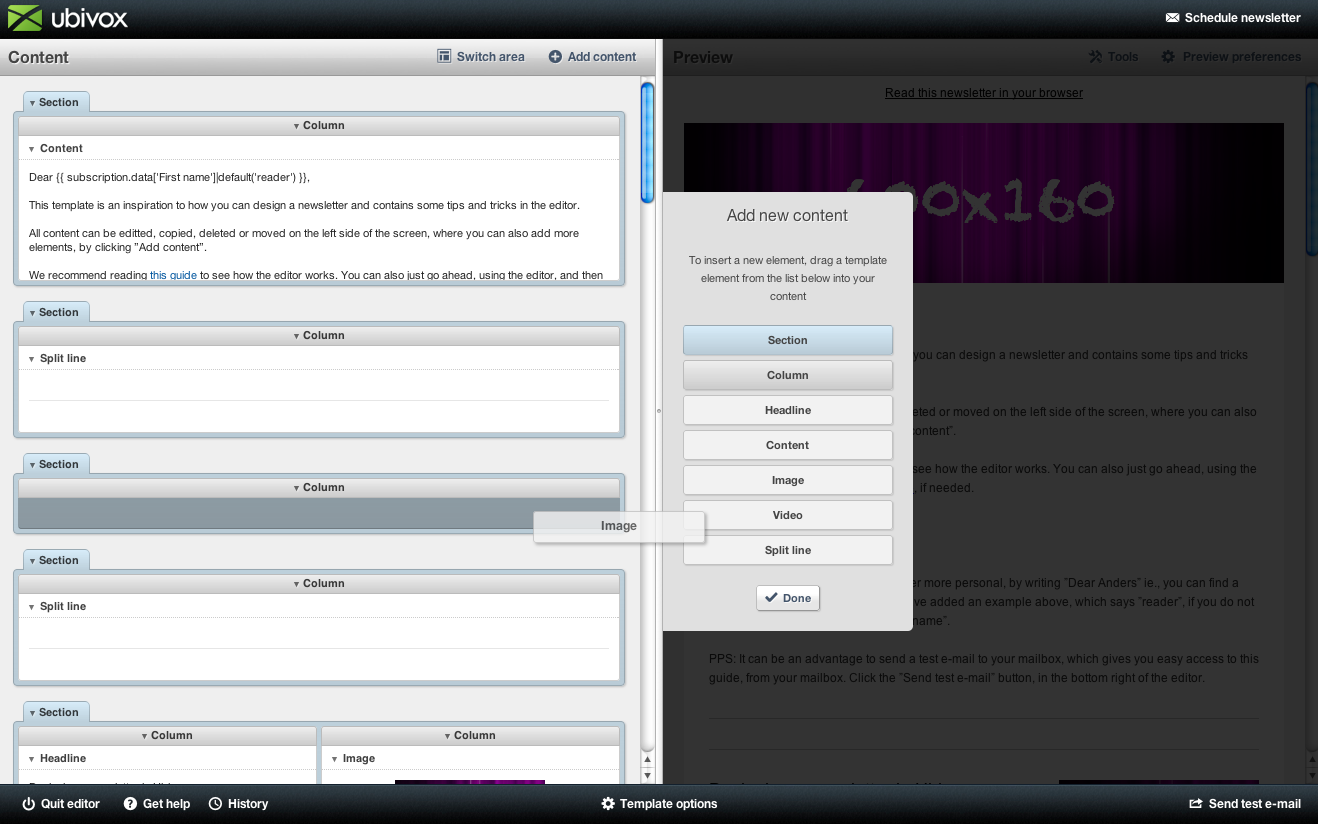 5) Insert the screendump, and insert the address/URL into the "Picture-link" field.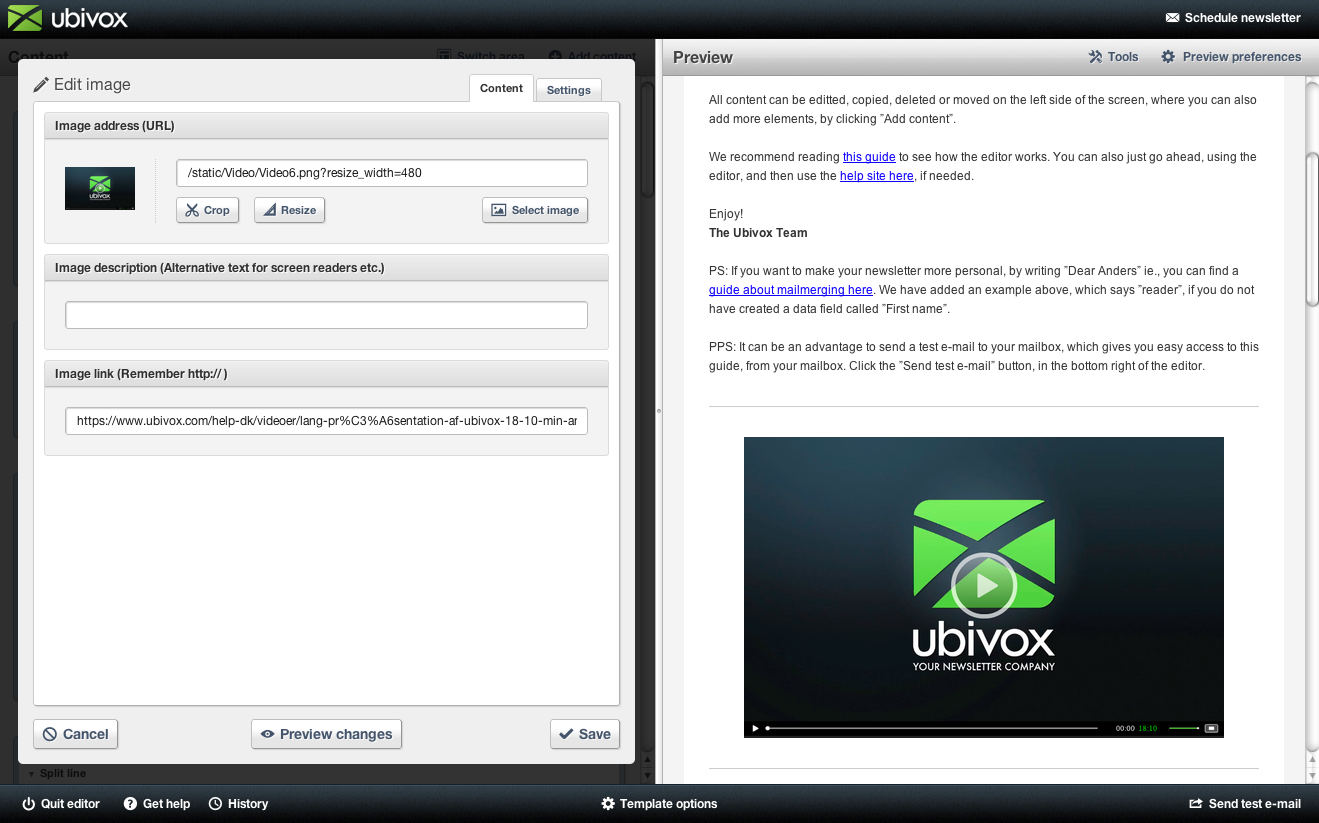 You then have a "video in your newsletter".