Once in a while we talk to clients who experience that the menu in the bottom of the system has vanished. The reason to this is that the program Ask Toolbar has been installed and with comes an extra menu in the browser, which 'pushes' all content. See the example below.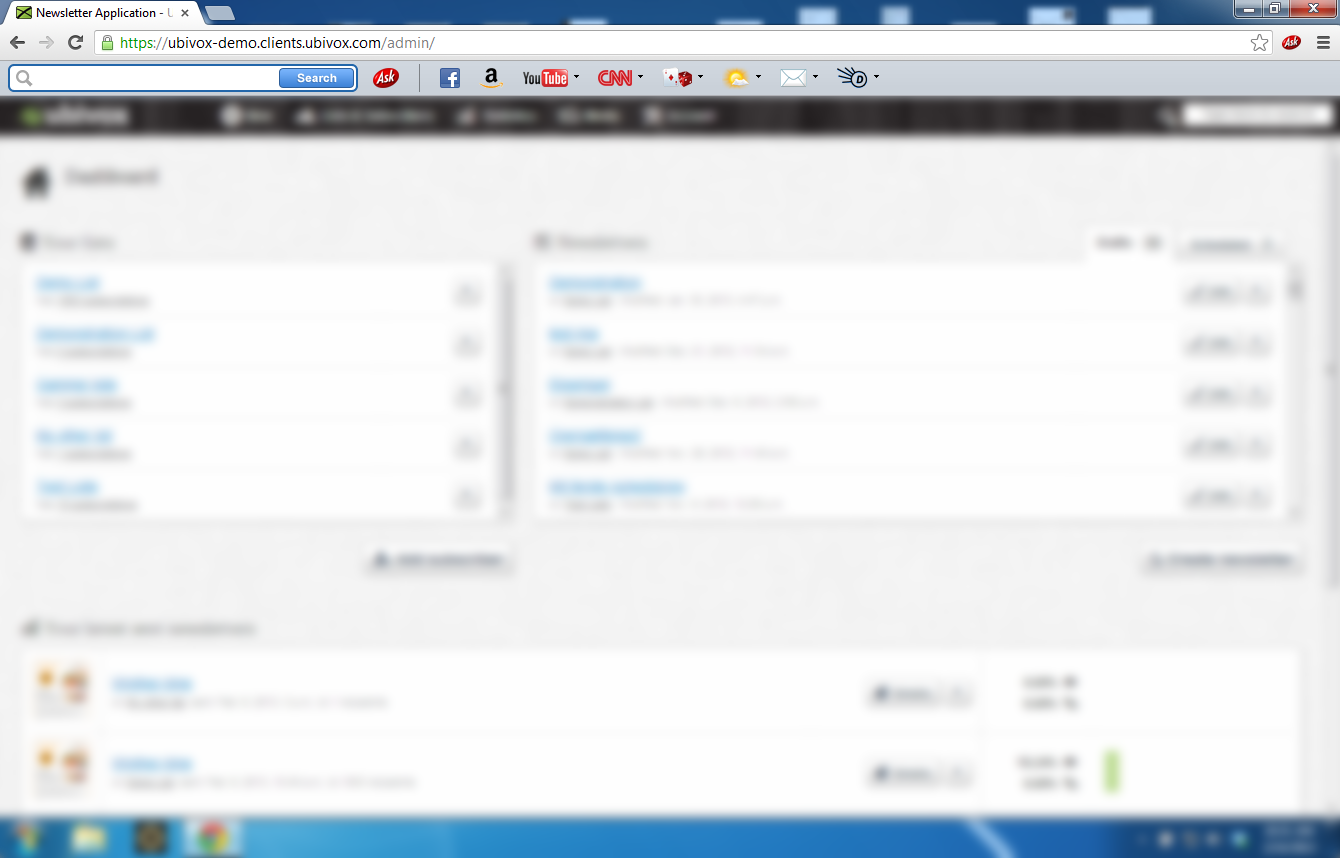 Ask Toolbar can be removed, like all other programs on your computer, by using the control panel. Remove both the Ask Toolbar og Ask Toolbar Updater.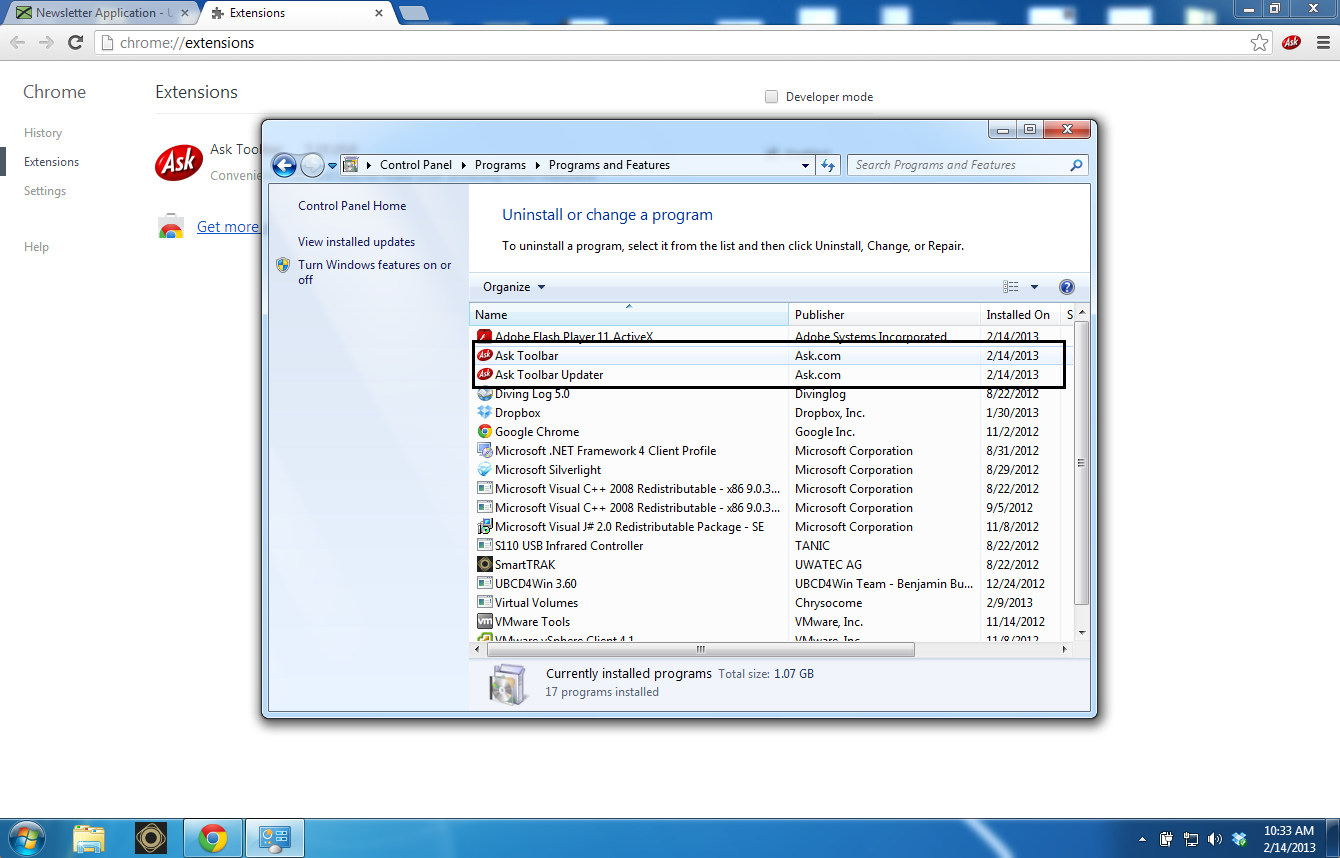 You can read more about Ask Toolbar and how to remove it here.