To use the different Ubivox plugins or make your own implementation using our API you need to find your API info.
It's important to remember that you can not use your regular username and password combination to authorise with the API. For this you need the specific API hostname, username and password.
Finding the hostname, username and password
Log into your Ubivox account and click Account > Users & Security. Click the API authentication tab and at the very top you will find the XML-RPC URL and username.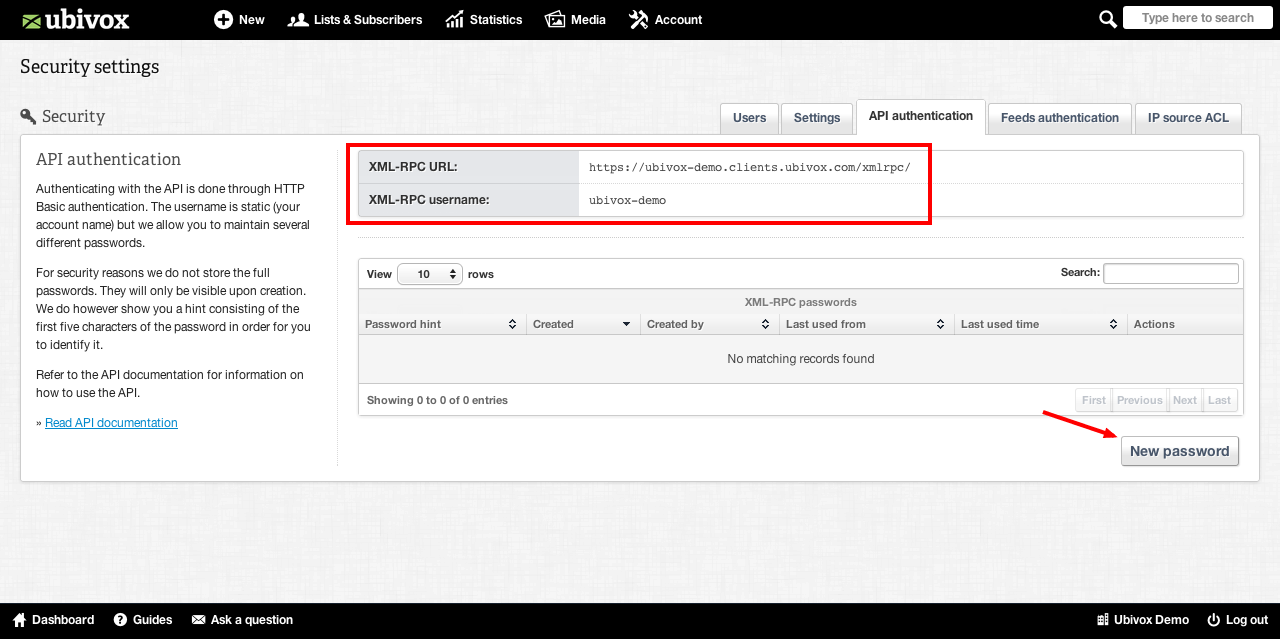 If no password is listed click the New password button. We will create an API password for you - it's important that you copy it right away since we will not show it to you again.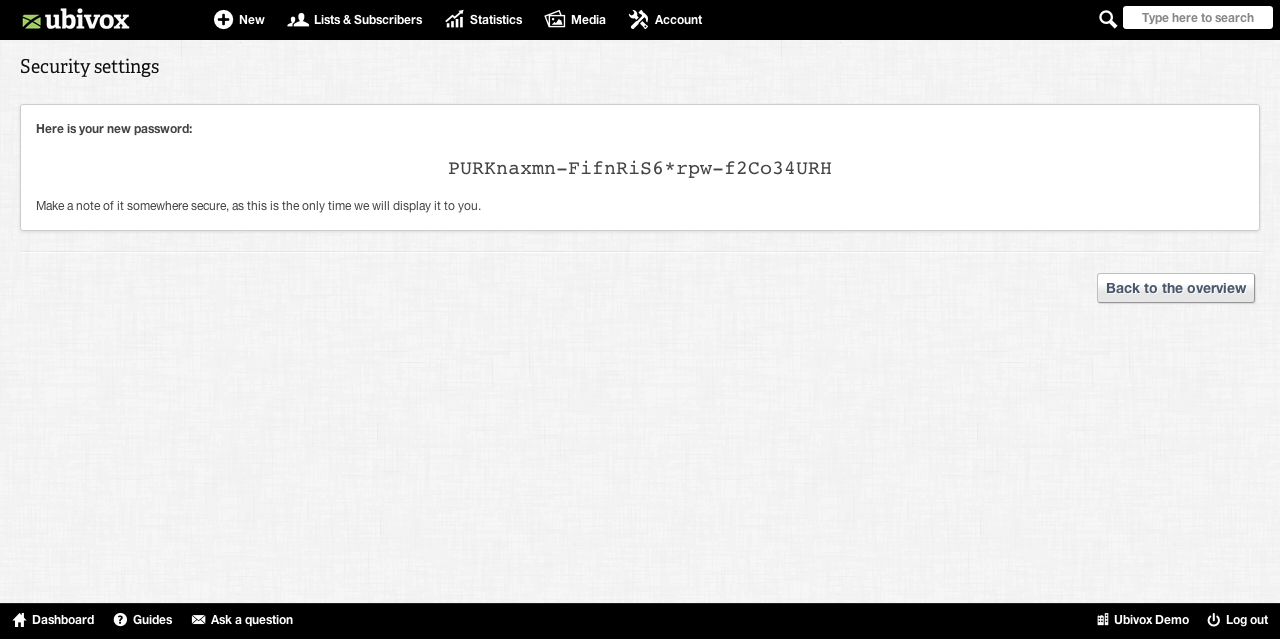 You can create as many passwords as you wish and you always have the option of deleting a password if you wish to revoke access for a specific plugin or app.