In Ubivox it is easy to update your text fields in your opt-in e-mail.
1) Select List and subscribers in the system and select Lists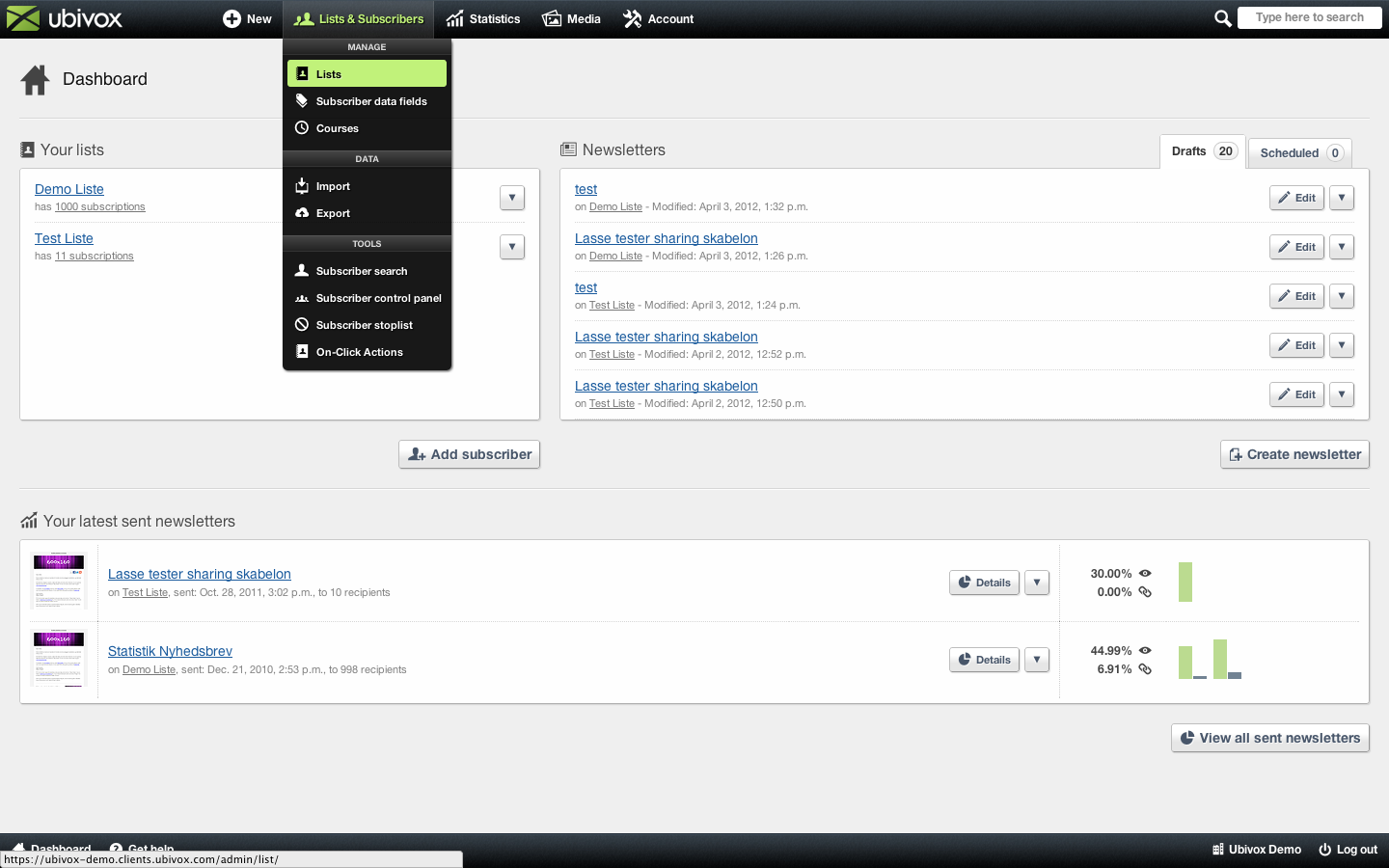 2) Subsequently select the list you wish to edit.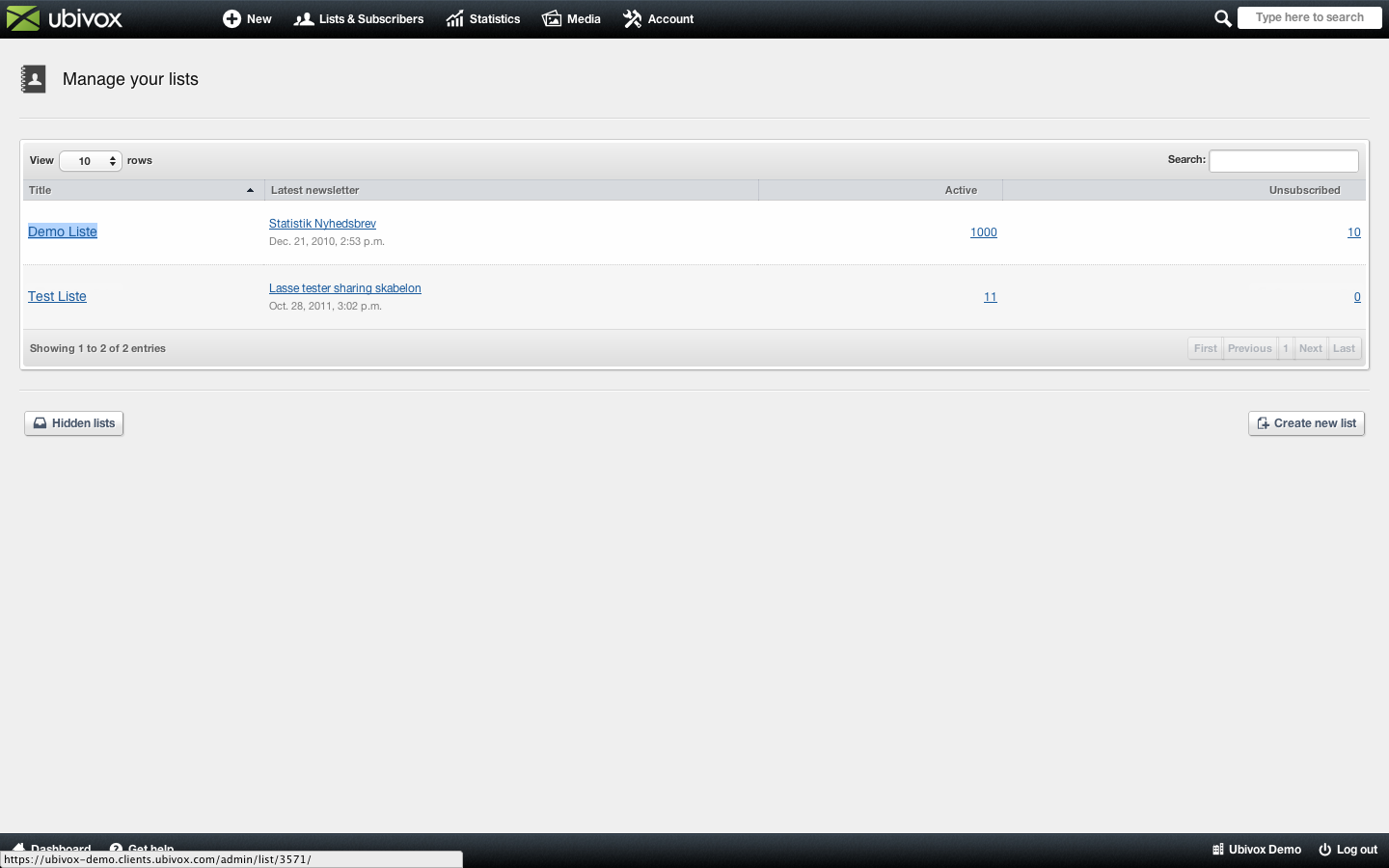 3) Select List menu in the top right corner and select Opt in/-out e-mails.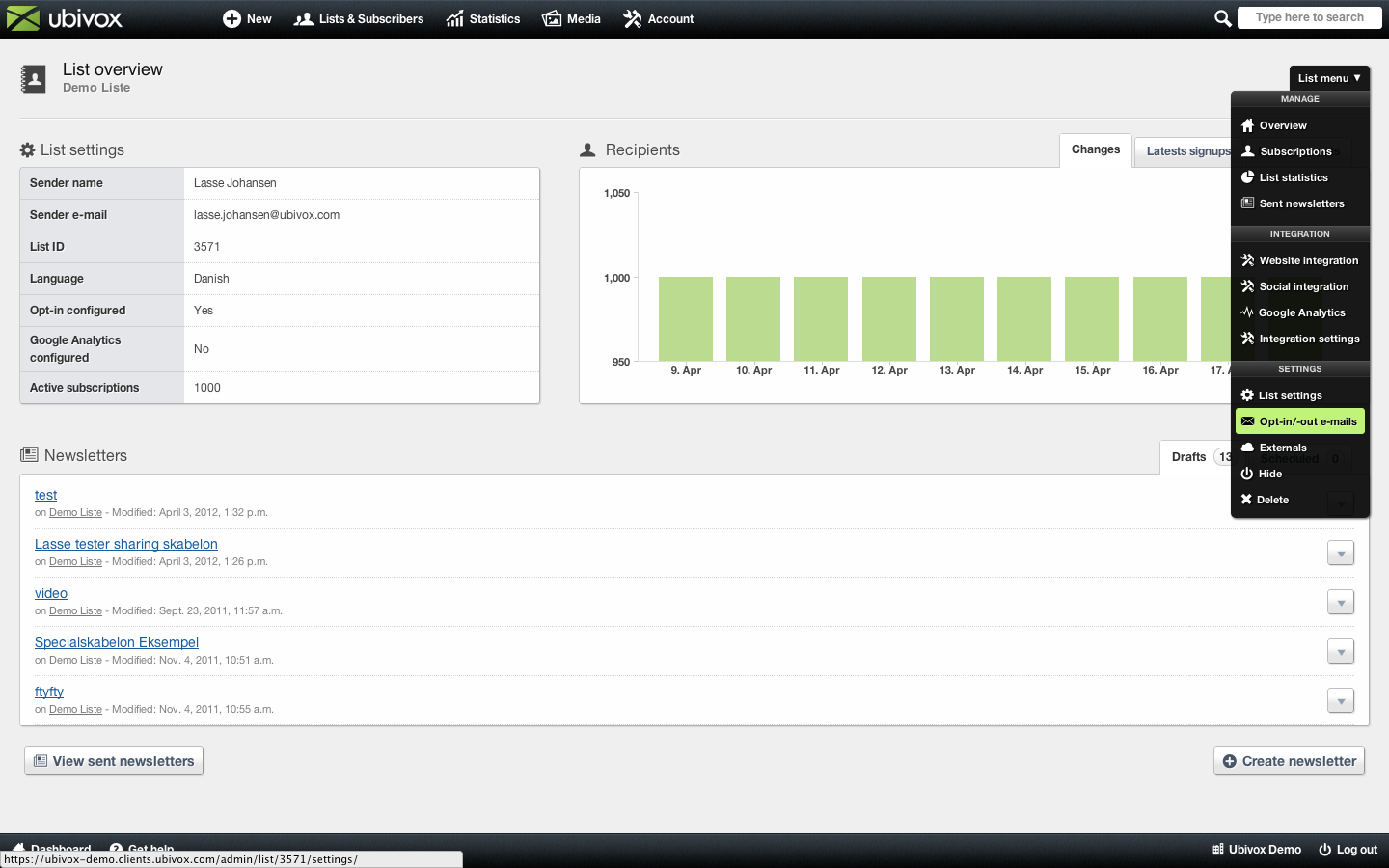 4) Enter your new text in the text fields and remember to select update in the right bottom corner once you are done editing the text.