There is only one way to terminate your account in Ubivox. You have to log in to the system and do the termination directly in your account. Due to security measures our support team cannot terminate an account.
Instead of contacting support you have to use the Termination button in your account. Go to the top menu and select Account -> Invoices and payment. Terminate your subscription by clicking at 'Account termination'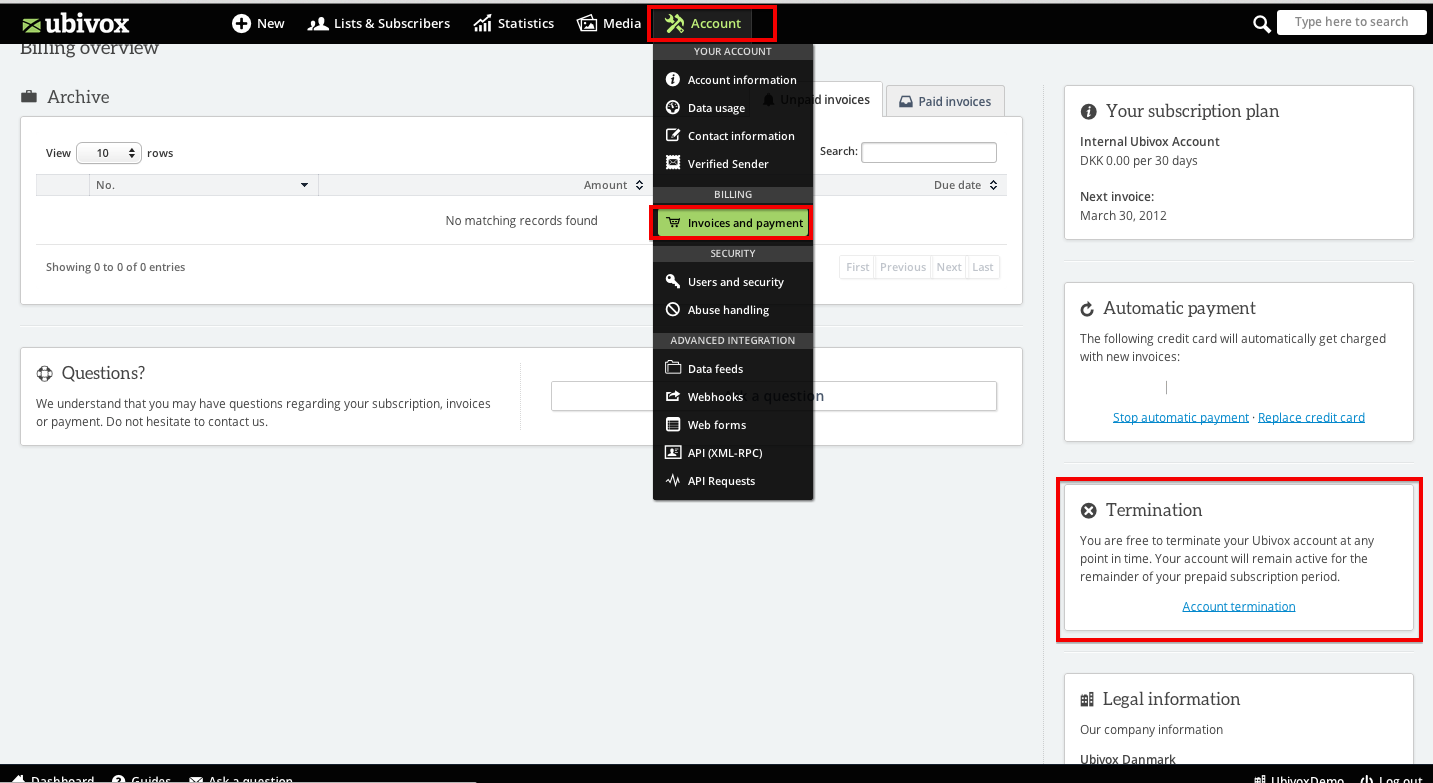 Remember to download PDF files of your newsletters and export files of the subscribers.
If you have any questions, please write an e-mail to support@ubivox.com.