If you want to change or delete your preheader in your newsletter, you have the option in the editor.
How to do it: In the editor you can change the text in the preheader. Click Template options --> Change template settings.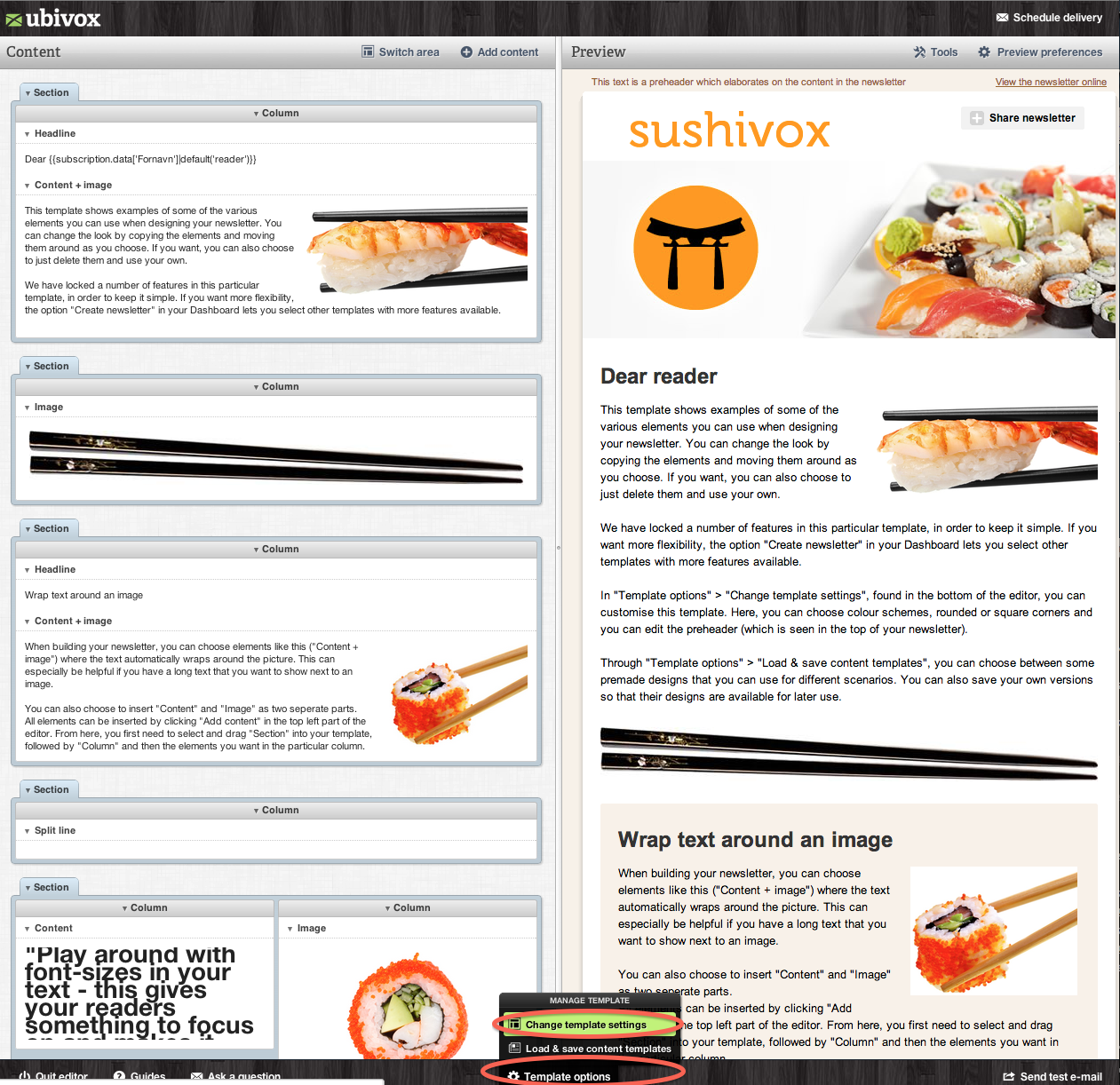 Click on the tab Global. If you are in the default template, you need to scroll down to the section of settings in the bottom. Here you can find both preheader and online link.