In this guide we will show you a fictional case called Garry's Cars. In this case we will show you how to manage subscribers through segmentation and how to make groups with data fields.
1) At the top of the Dashboard, chose List & Subscribers and select Subscriber data fields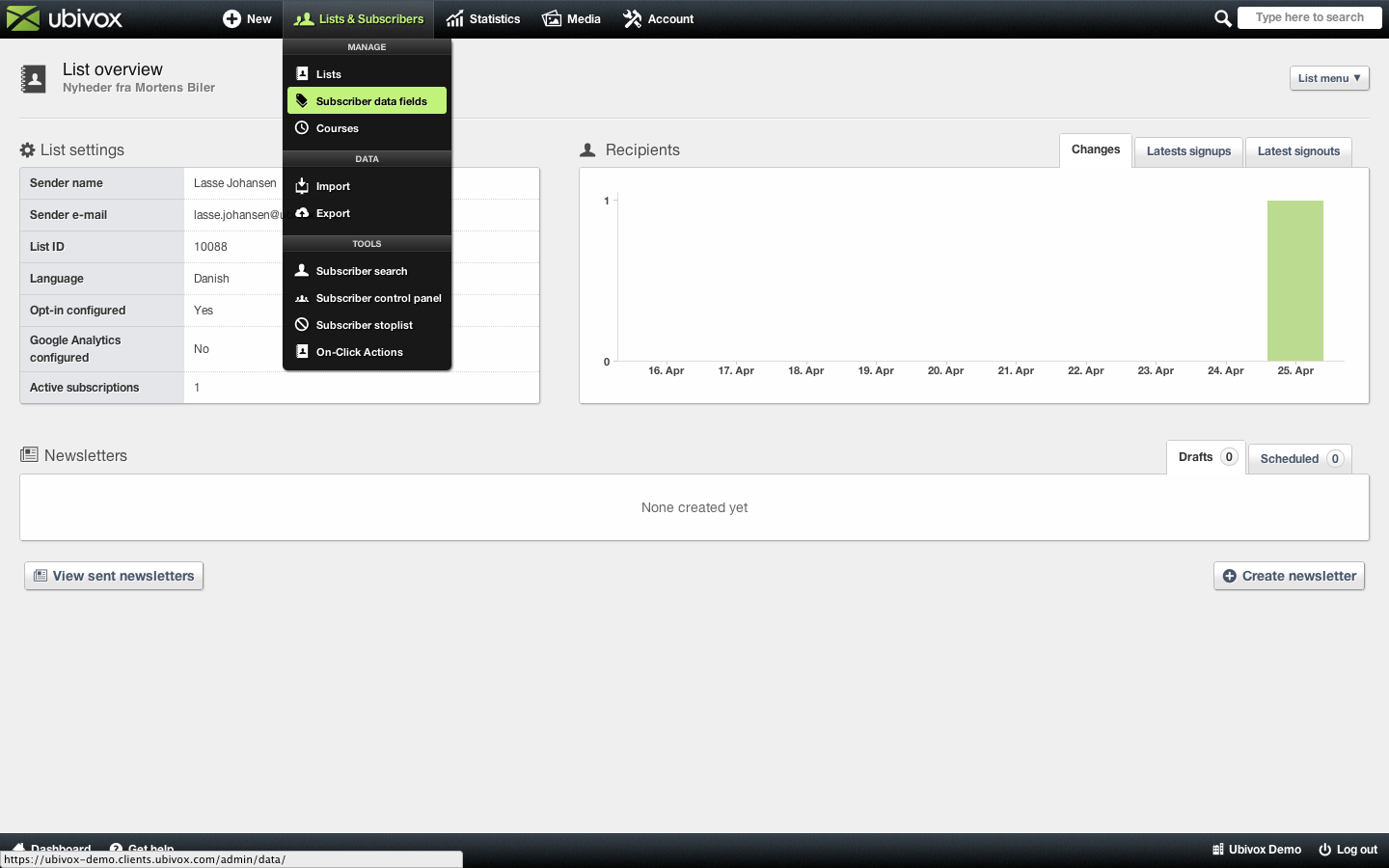 2) In our case we have made two subscriber data fields, i.e. Car brands & Internal group. In Car brands choices have been created (Ford, Nissan and Toyota), they are data fields that the administrator defines in Ubivox and they are visible for the subscribers. In relation to this case, a possible buyer (subscriber) may only be interested in Ford and Nissan and should therefore only select two of the 3 choices, thus leaving the subscriber receiving news of Ford or Nissan from Garry's Cars only.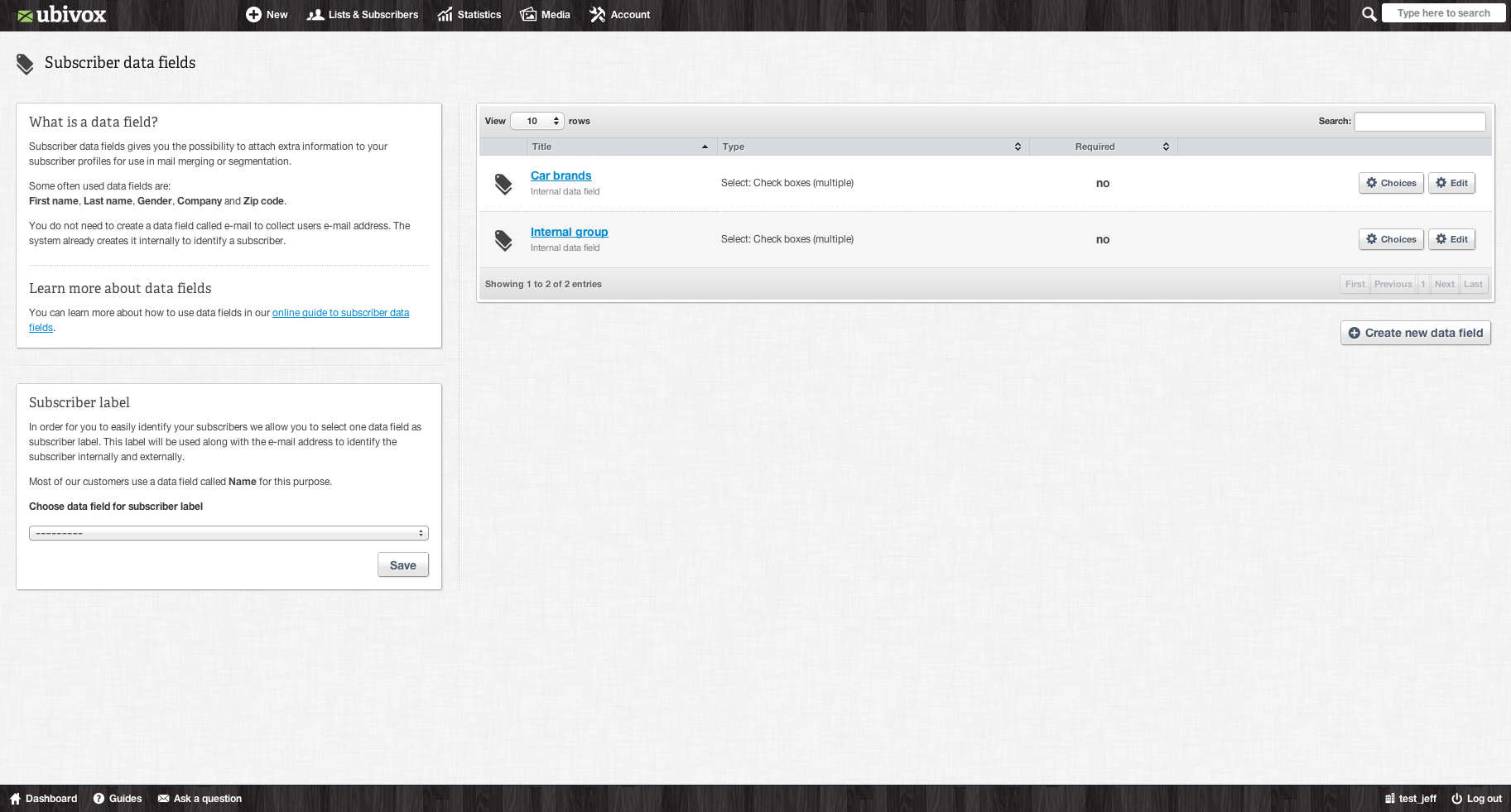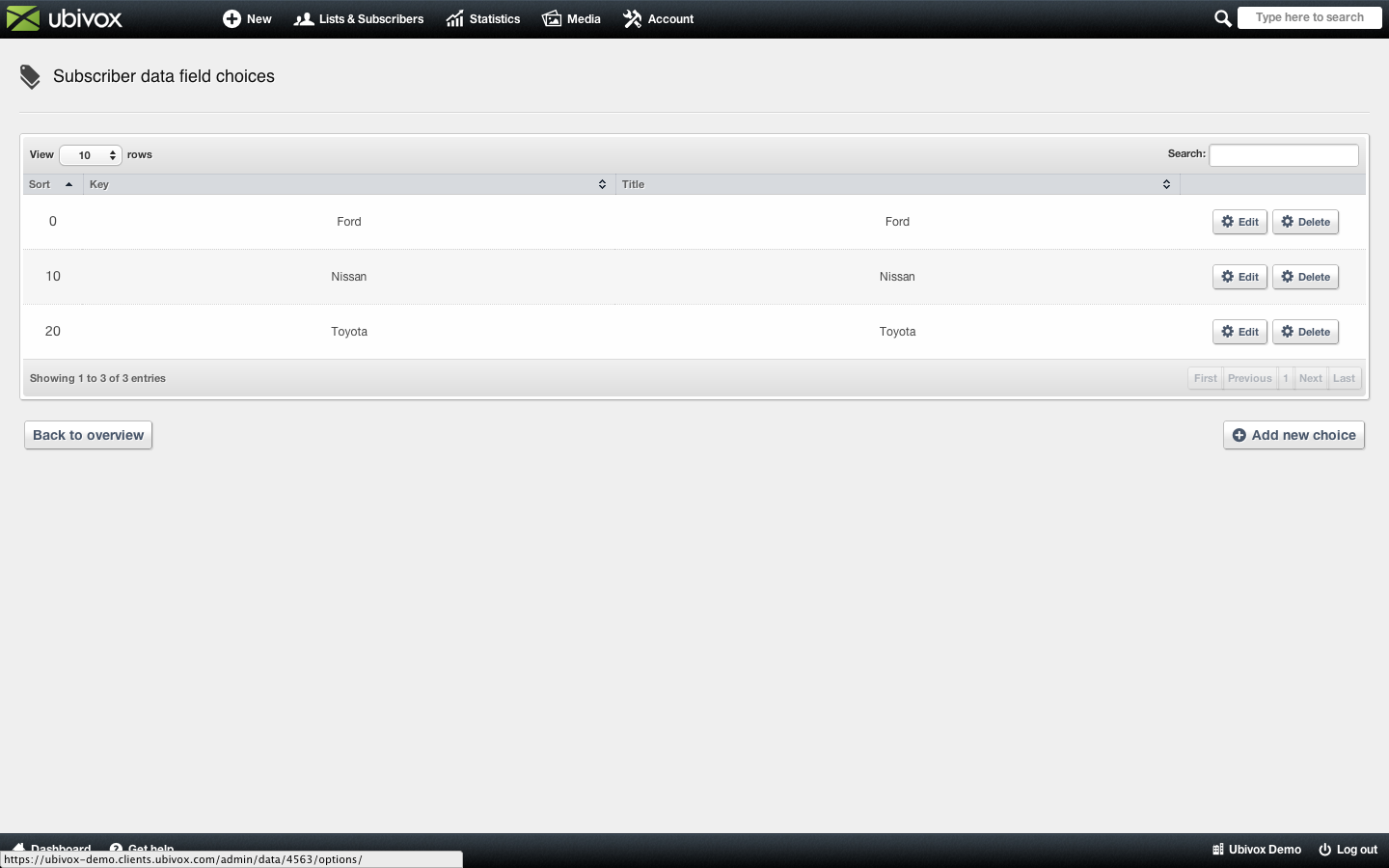 3) In the 'Internal group' we have created two choices: Management and Sellers. These two data fields are only visible to the administrator, this option was chosen at the box called Access. This gives the administrator the possibility of handling an internal group of people who needs to receive the newsletter on certain conditions.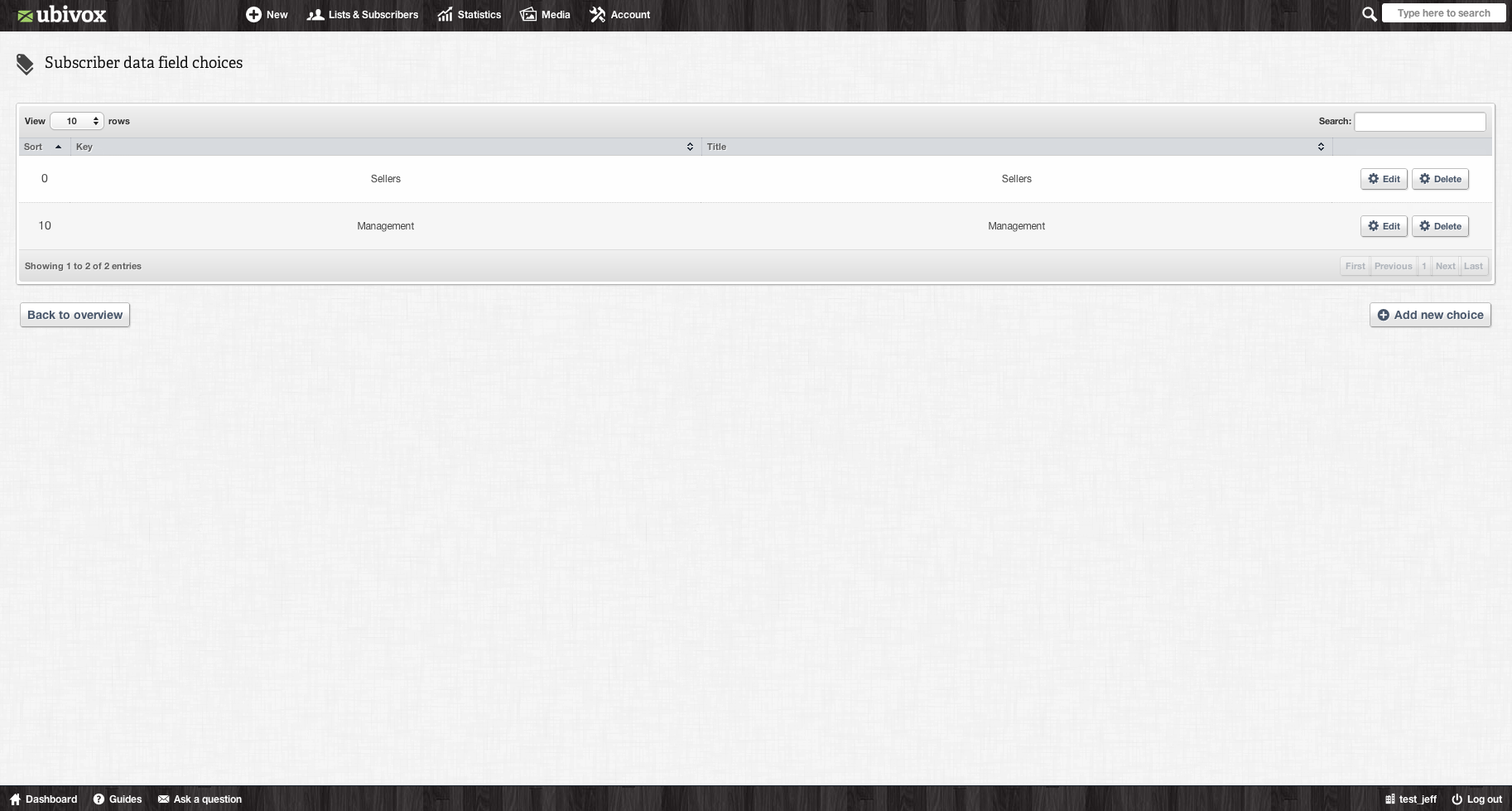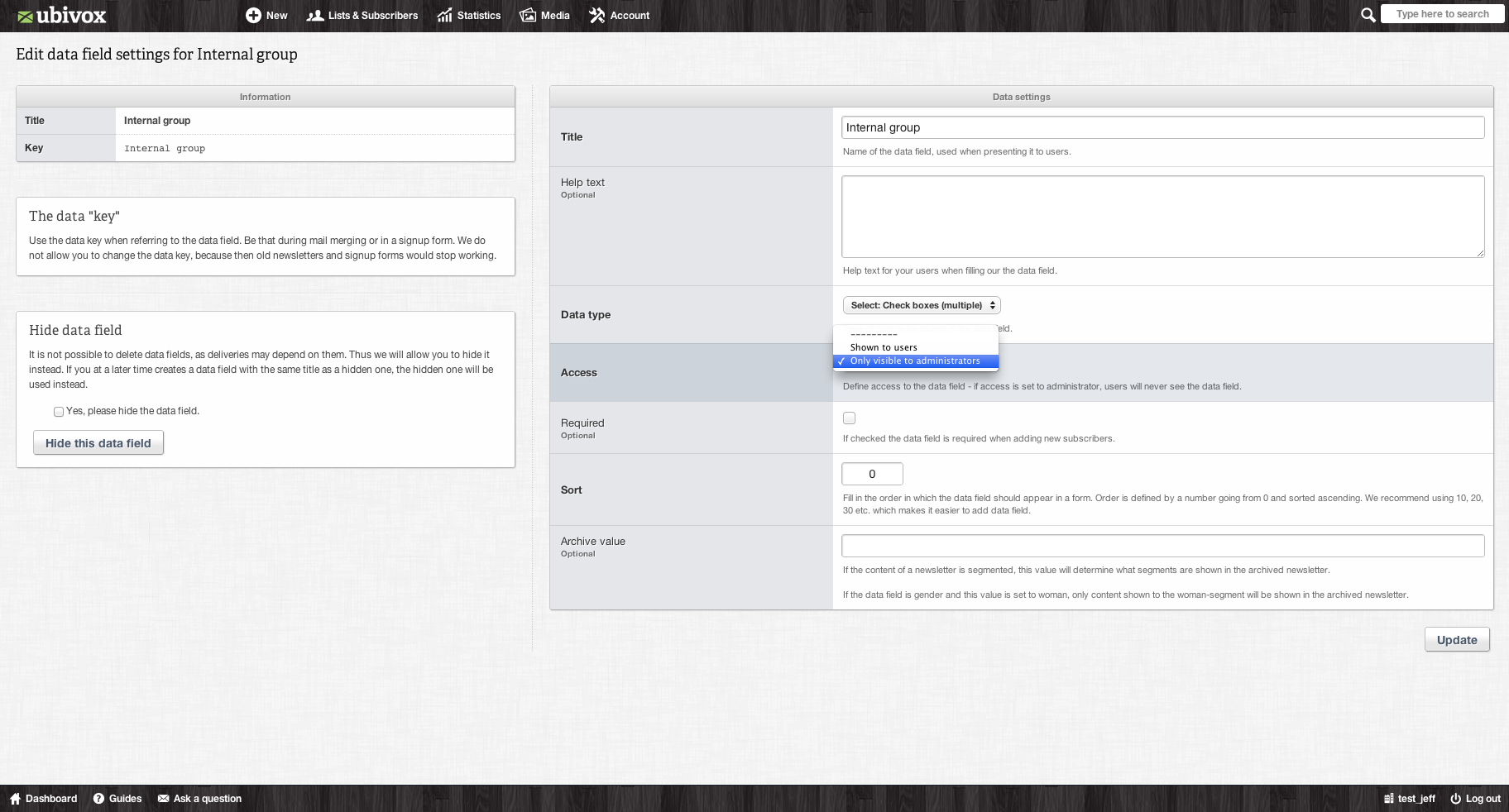 4) The administrator is able to edit and create subscribers to the different data fields.
5) At the menu Lists and Subscribers you have your Subscriber control panel which can be used in order to give your subscribers the possibility of changing their subscription while the Internal group can only be changed by a Ubivox account user.
More about the Subscriber control panel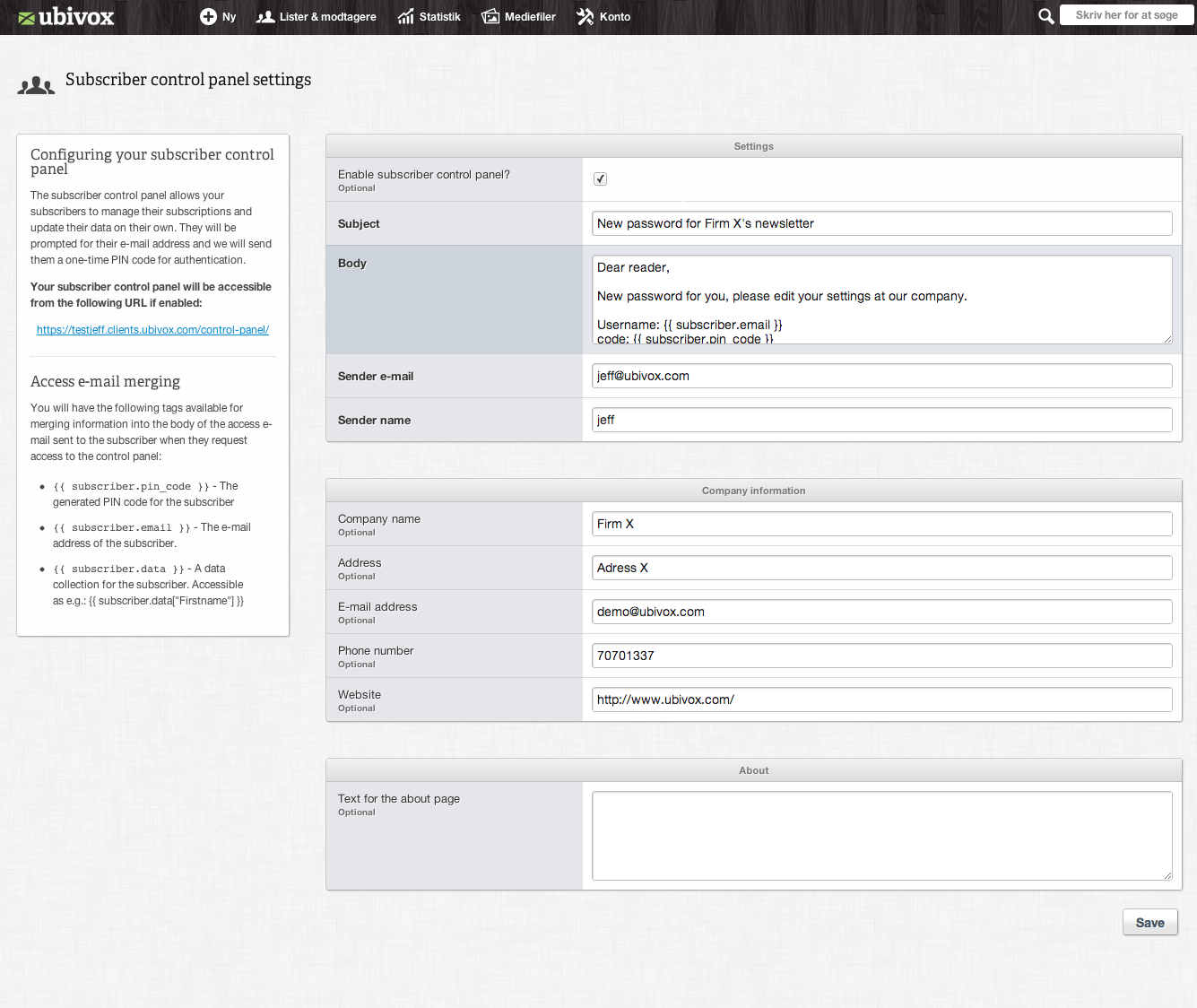 Here you can see the categories the administrator has defined, and the receiver can subscribe to.