Payment

It is possbile to change your invoice delivery address and e-mail to a different address, i.e. the address of your bookkeeper.
Go to Account and chose Contact information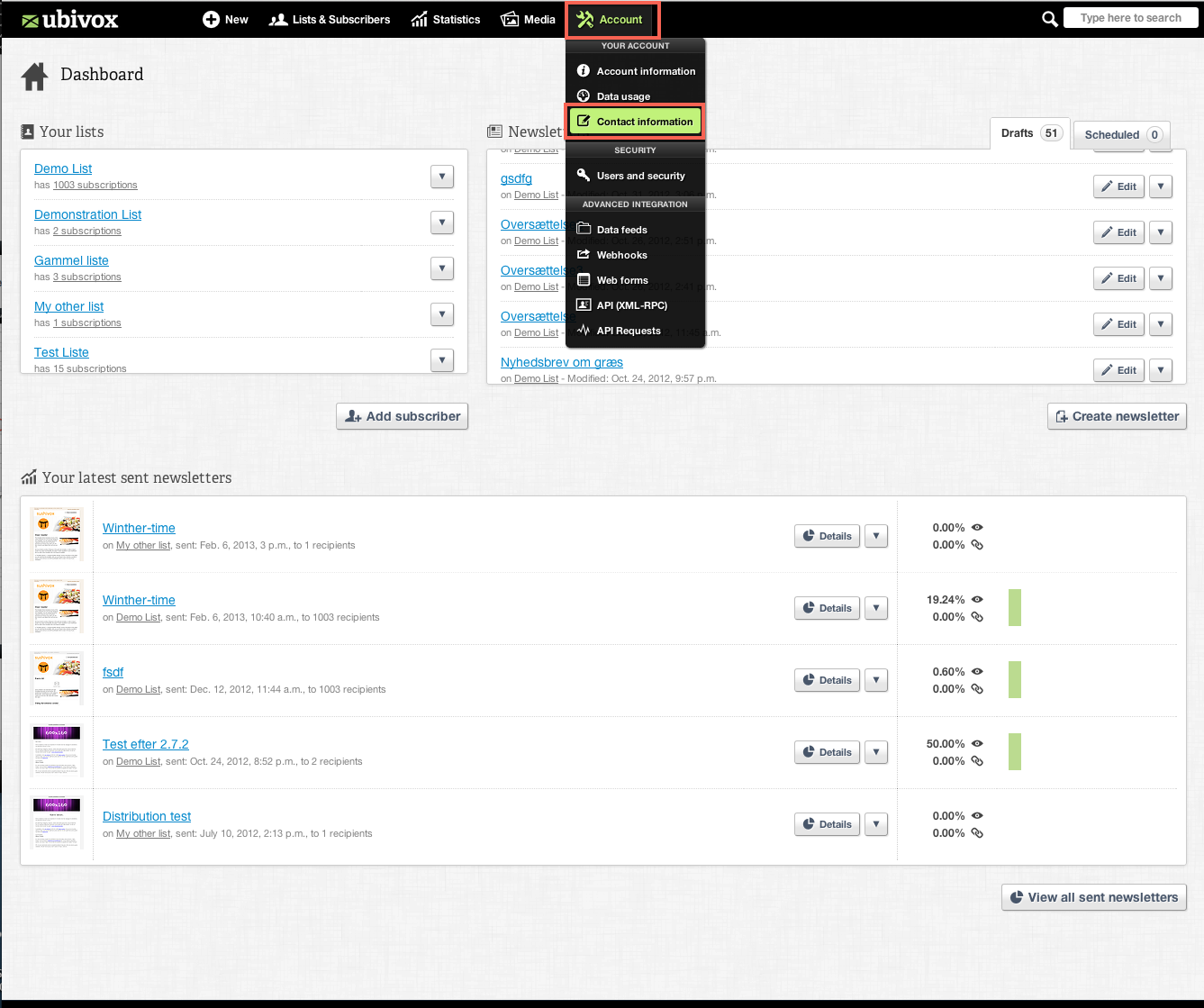 You can change your invoice e-mail.
You can change the invoice address to a different address under Billing address. Invoices will now be sent to this address.