In Google Contacts you have the opportunity to export your contacts into Ubivox. You must be logged in to your Google Account first.
1) Click on Mail in your Inbox and chose Contact. Your contact list will now appear.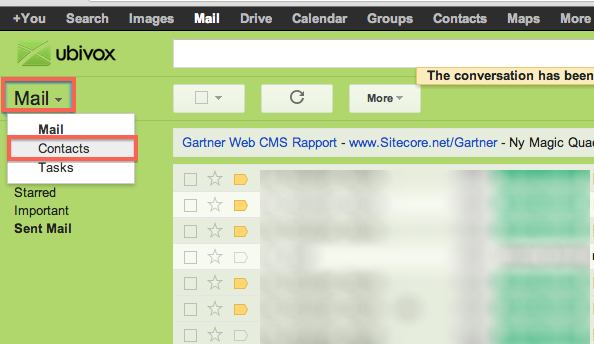 2) Then click on More, and you will have the option to export your contact list

3) You will now download a .cvs file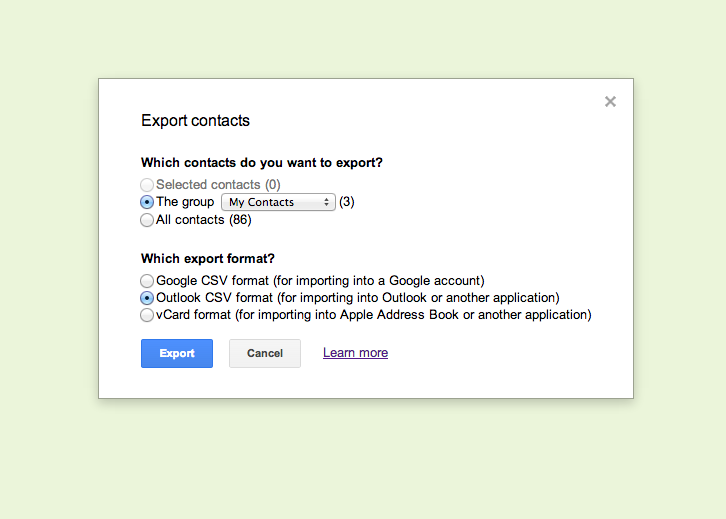 Info
For your information: Google Chrome can be set up to open the file as a default. But loading a Google export format can create problems, which cannot be handled in the import process in Ubivox. In order to solve this, do the following:
Use the raw files from Contacts-export - find them in your Download folder. There will probably be columns that should not be used in the import process, you can be delete these by opening the file in the Office package (LibreOffice). Next, delete all irrelevant columns, except the name, surname and e-mail address. Then save it as XLS format. It is now be ready to be imported to Ubivox.