If you wish to change the password for your Ubivox user you first need to log in to your account. When this is done move the cursor over the Account menu and click Users & Security.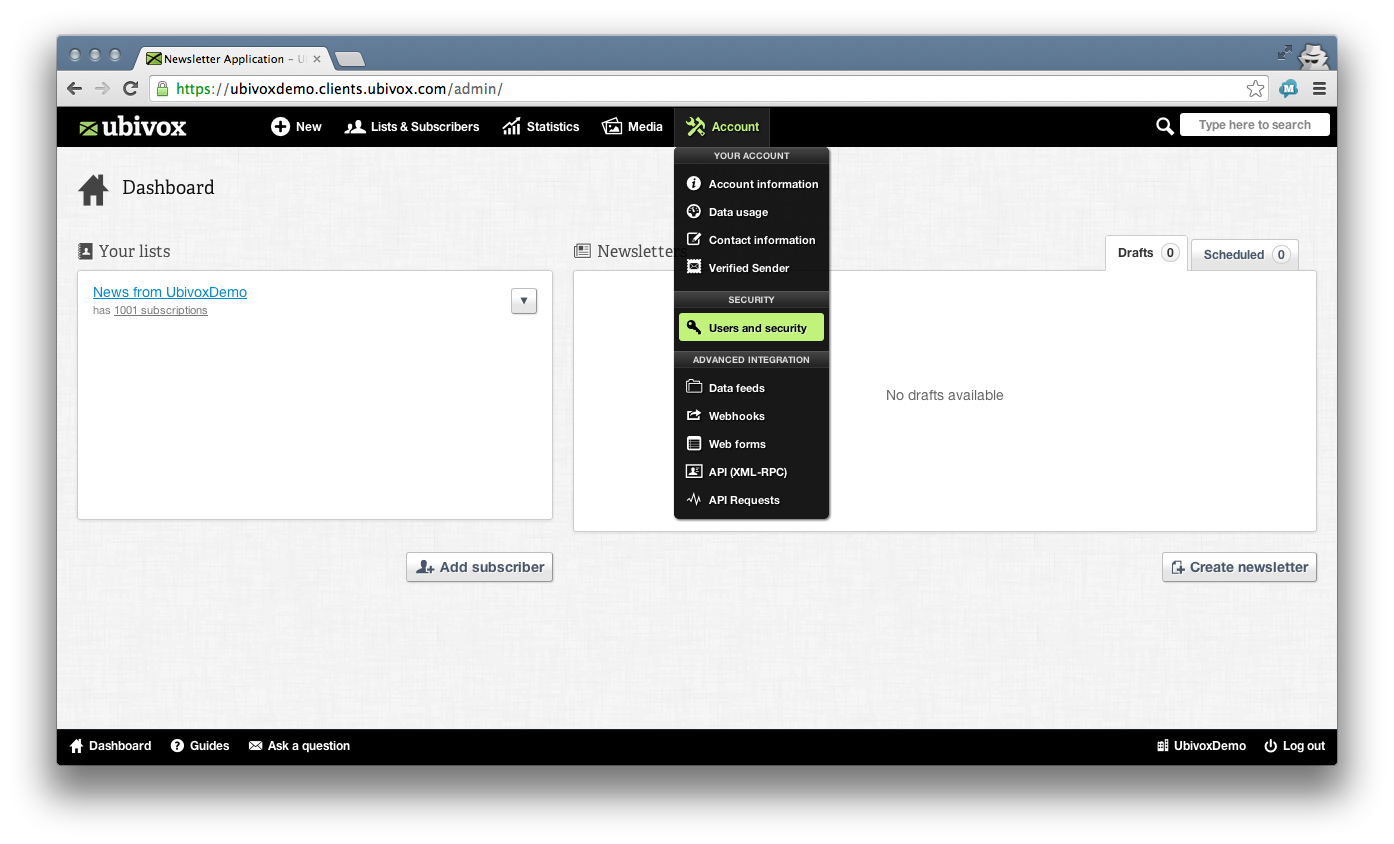 Find your user and click New password.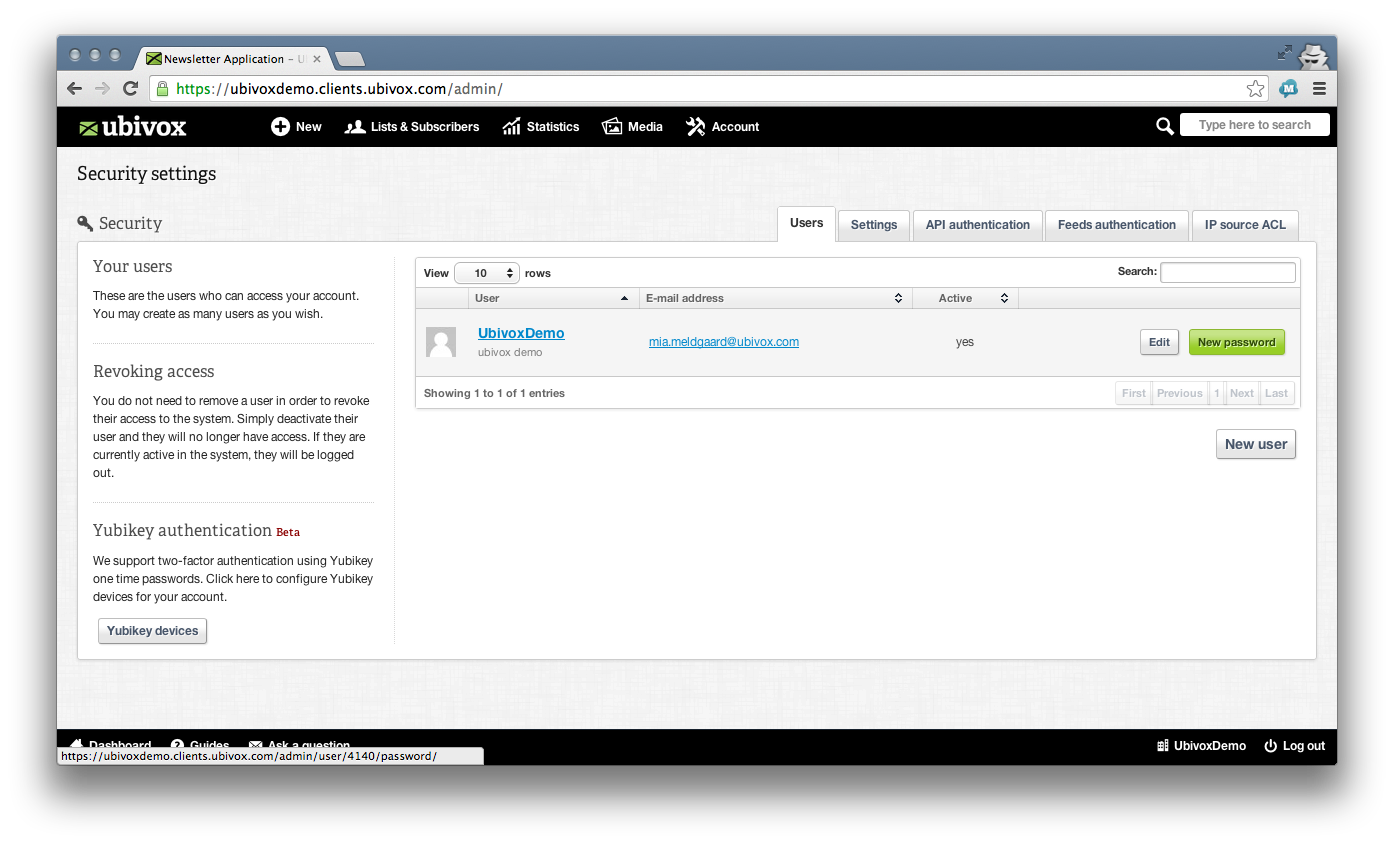 You can now type your new password.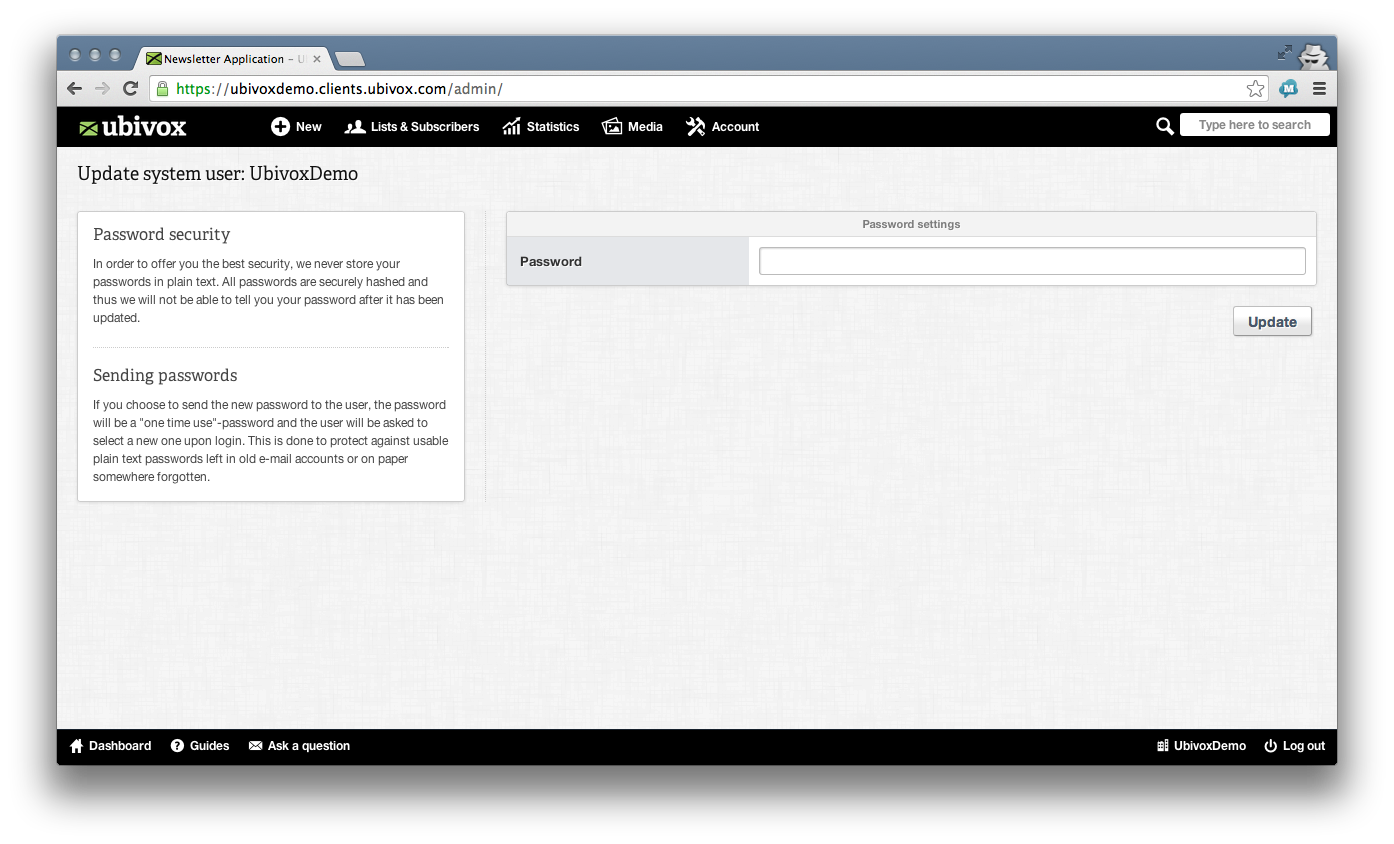 Click Update and your password has been updated.