In Ubivox you have the possibility of adding a logo to a specific list. The guide below elaborates and shows you how to upload a logo. Please remember to have a logo prepared that has been adjusted to fit the template, i.e. the logo needs to be 512 px wide and 256 px in height.
1) Choose the list you wish to add a logo to.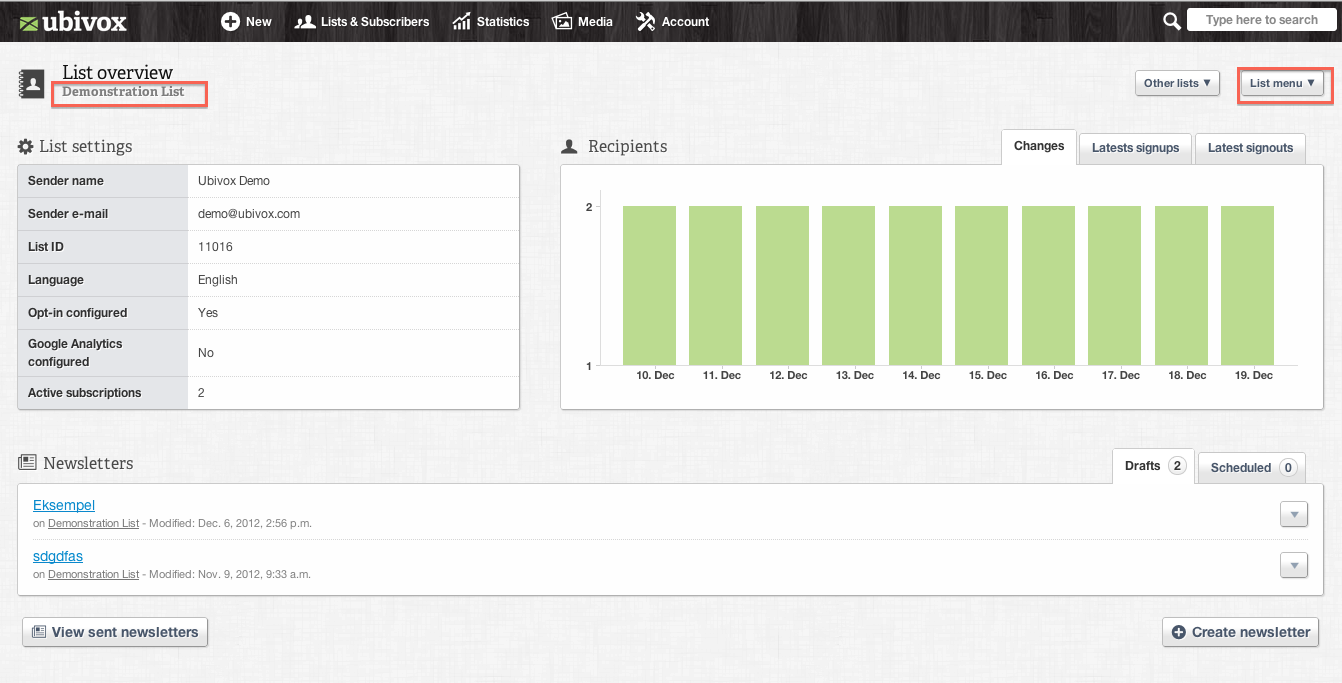 2) Subsequently you have to click at List menu in the top right corner and select Integration settings.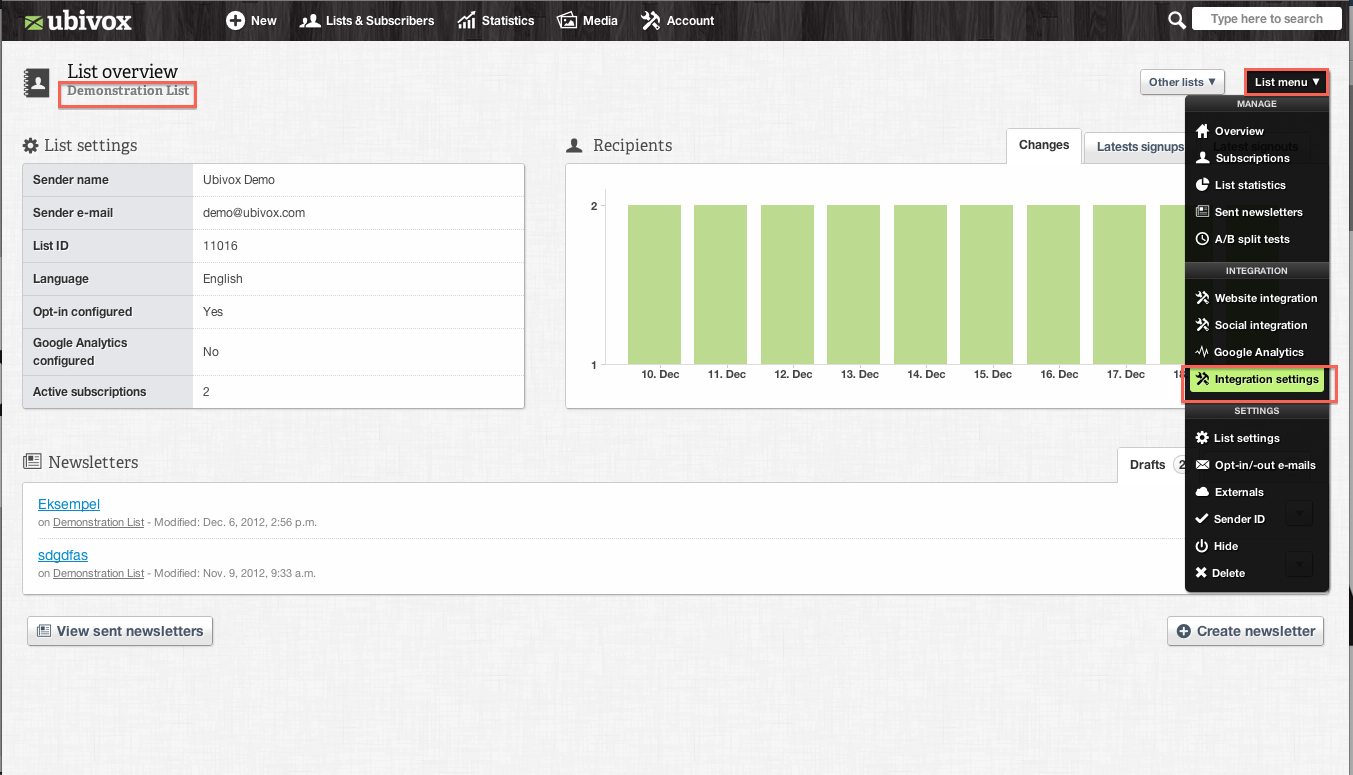 3) At Logo chose the file you wish to upload and click Update at the right side of the screen.

4) A green bar will appear that states that the file has been successfully uploaded.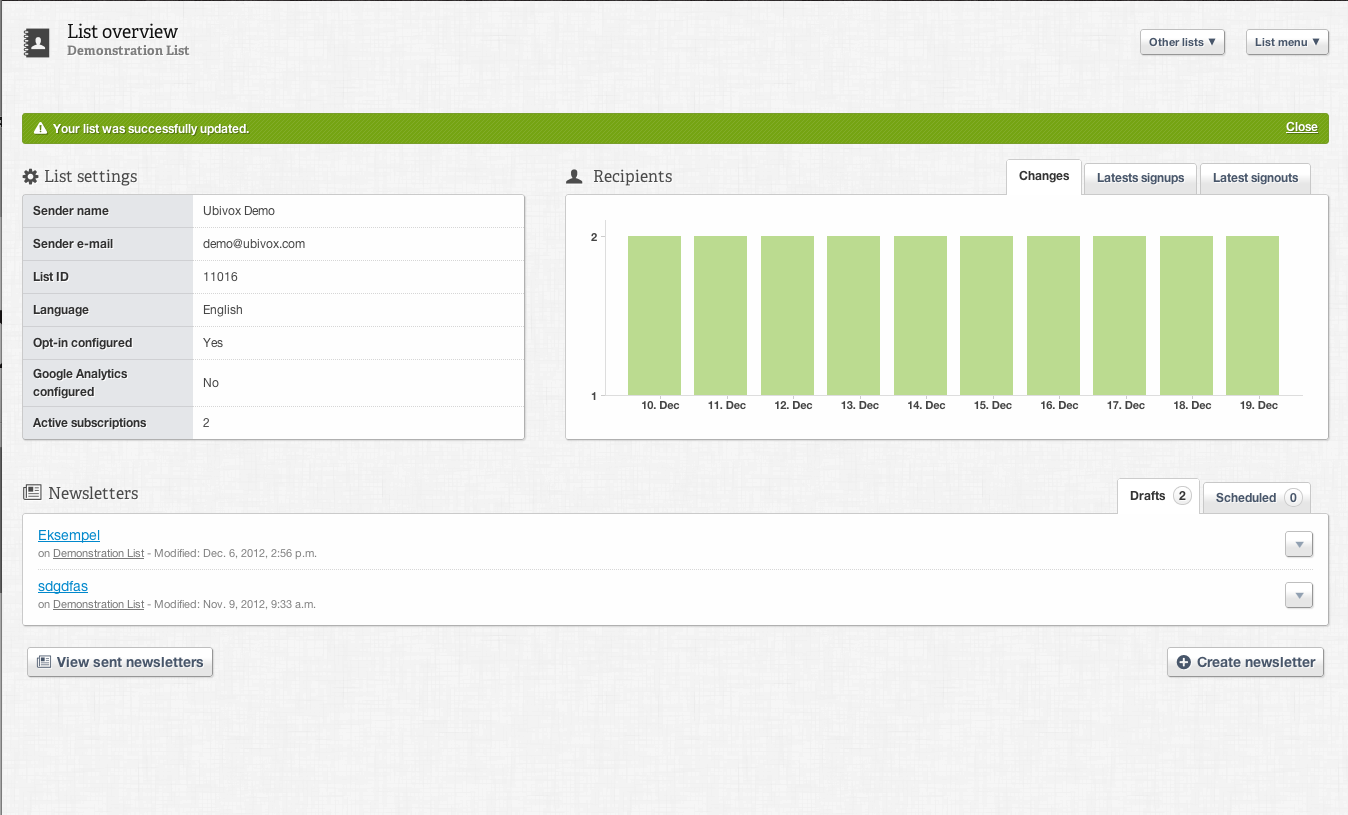 5) If you go to Integration settings once more, the logo you just uploaded will appear.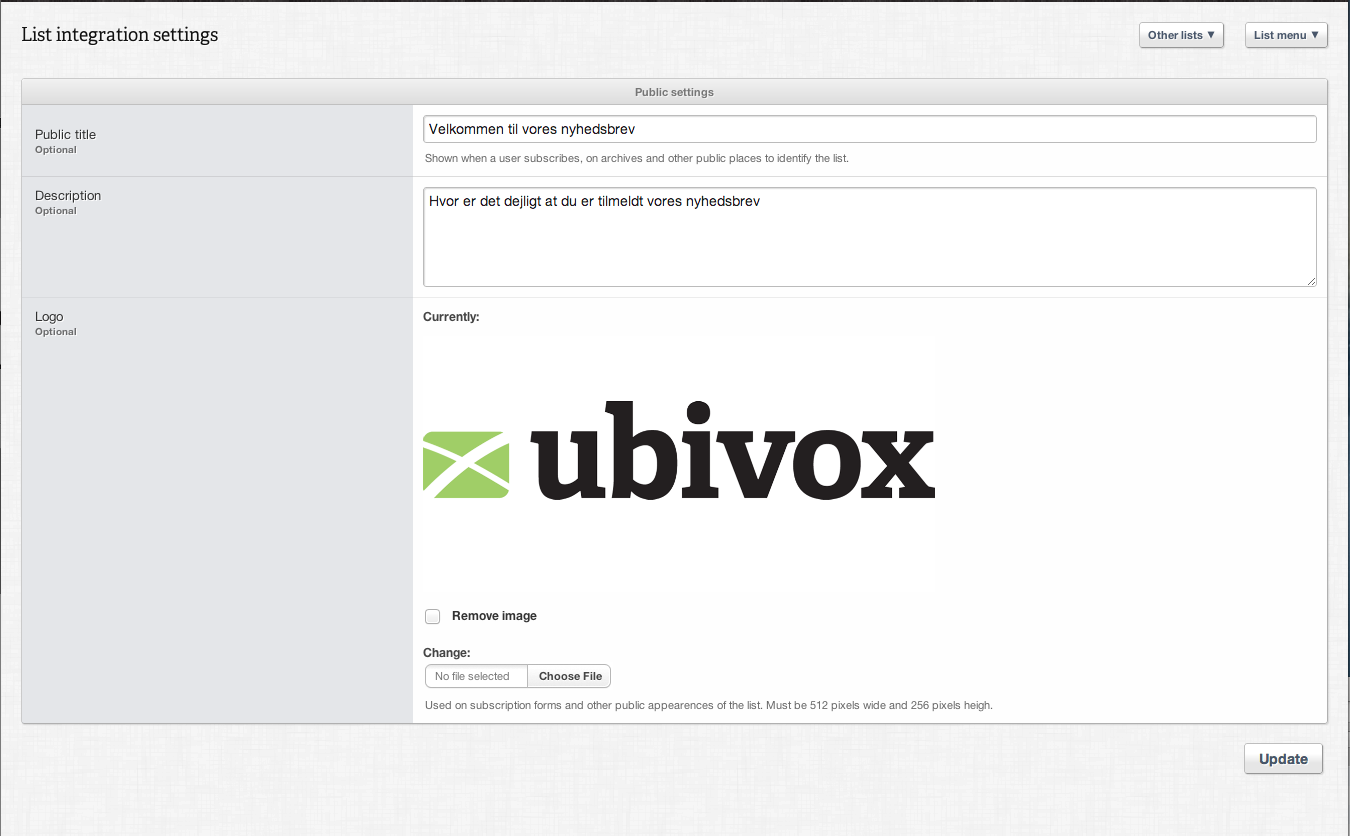 Your logo is now visible in public pages for this list.