A newsletter is still valuable after it has been sent. Ubivox gives you the option to insert an archive with previous newsletters on your website, which will update automatically when archiving sent newsletters.
It is done by inserting a Javascript on your website.
Click on the list name from the dashboard, here named List 1 - Demo subscribers.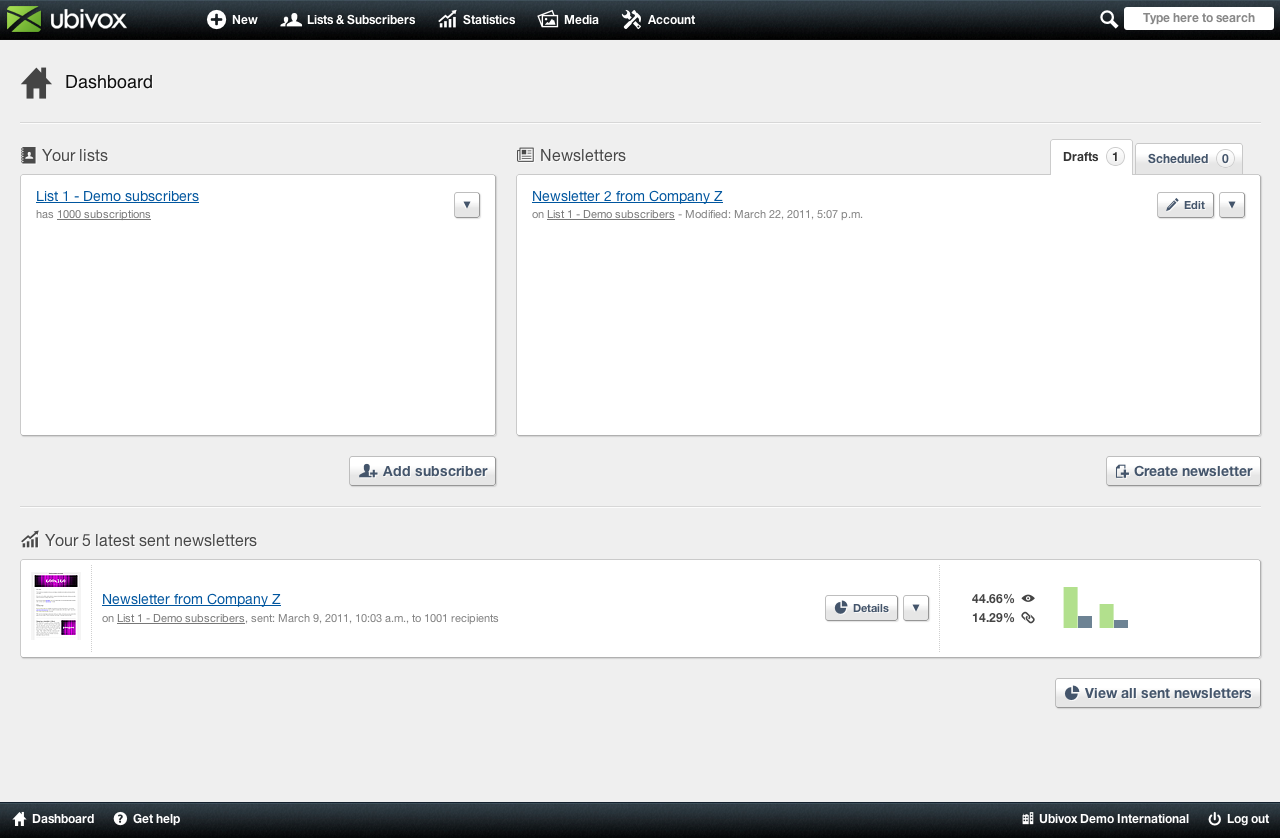 Then go to the List menu -> Website integration.
Here you can choose the tab Archive.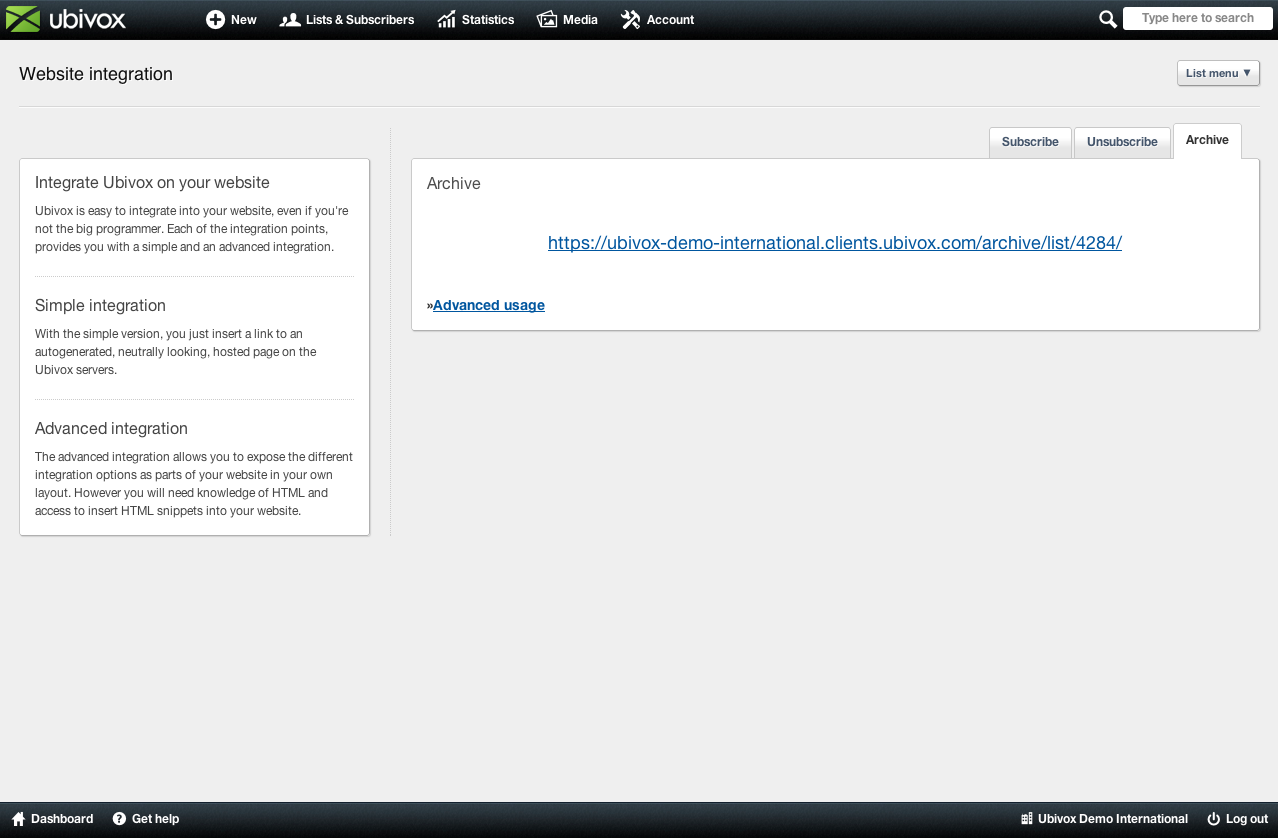 The default Ubivox link can be used, which leads the subscriber to the following generic page.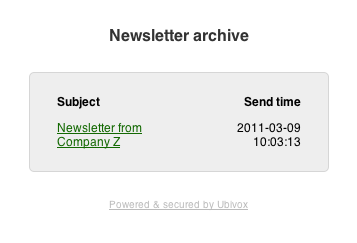 If you wish to integrate the archive on your website, which we recommend, then click advanced usage and copy the Javascript code.
Then insert the Javascript code in the HTML code on your website, and the archive will show up automatically, when you choose to archive a sent newsletter (see guide below).
The design will depend on the theme on the website.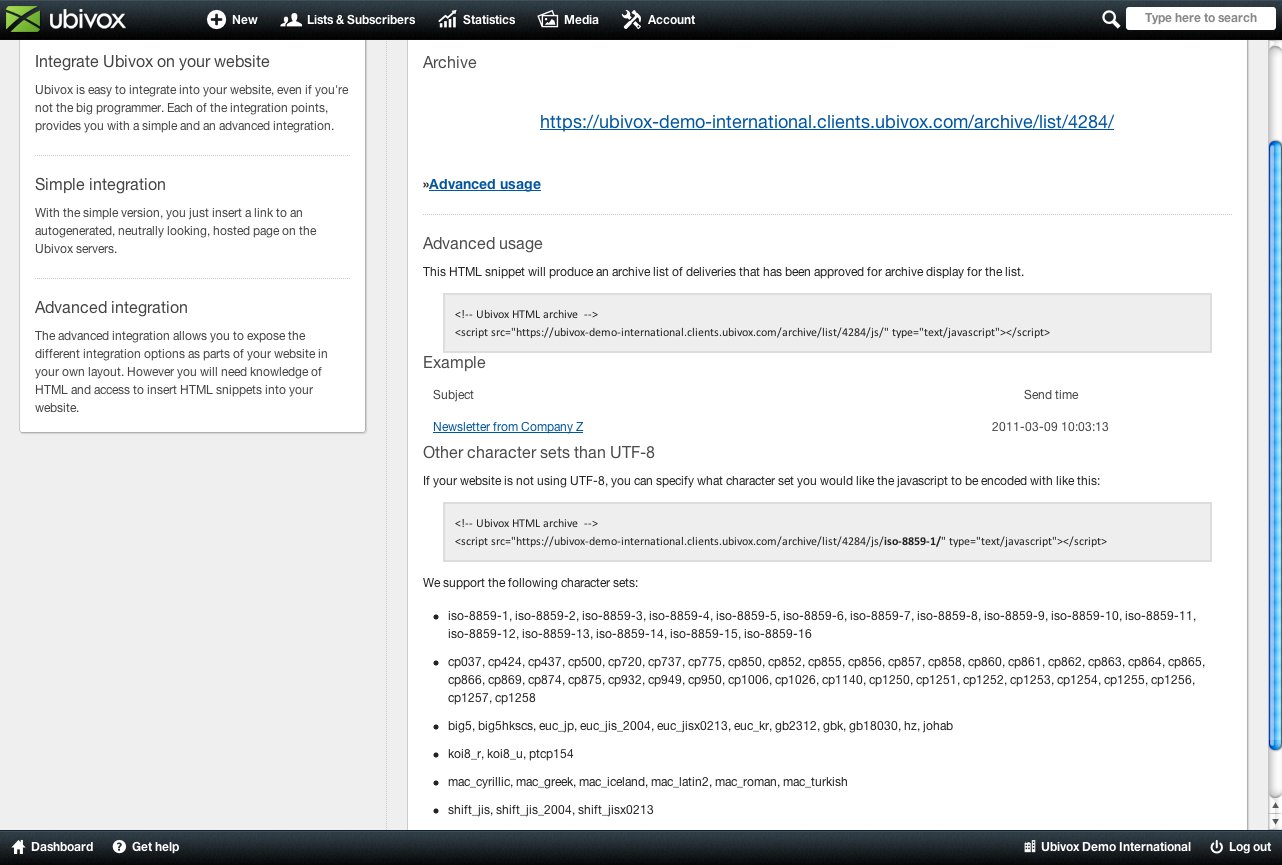 Archive a newsletter
When a newsletter has been sent, you have to archive it manually, in order to make it appear in the archive. This is a safety precaution, to prevent internal tests, invitations etc. to show up in the archive.
Click on the newsletter, found in Latest deliveries on the dashboard.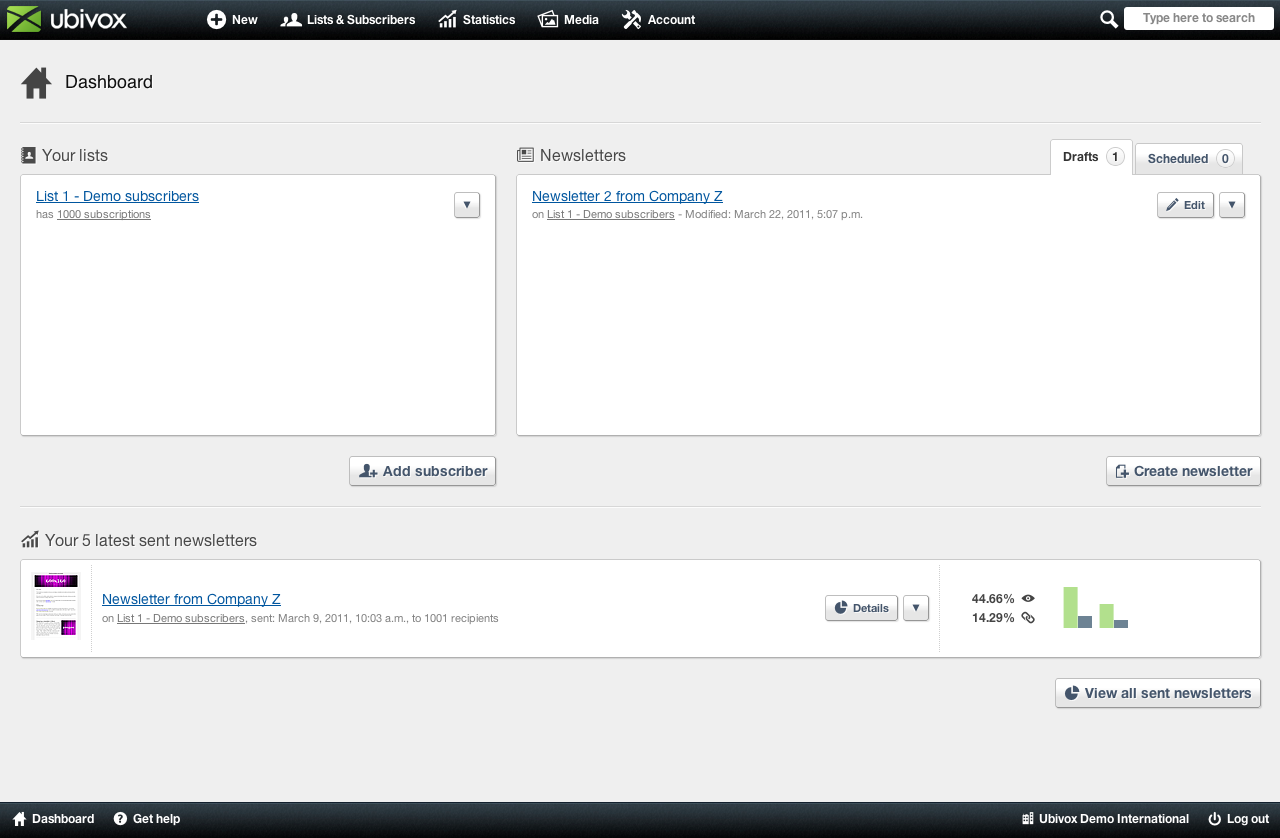 Go to Newsletter menu -> Change settings
Check the box, Visible in archive and press Save settings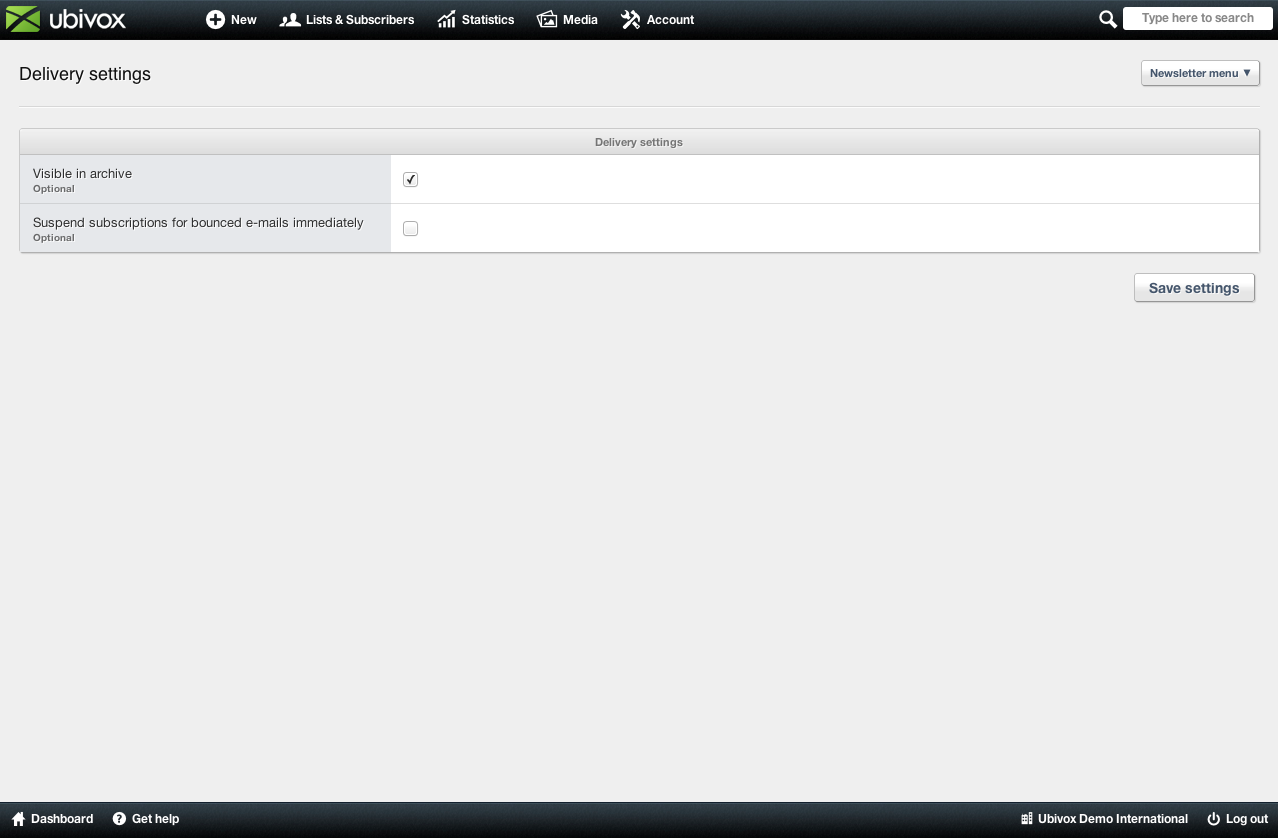 The newsletter will now appear in the archive.
For further questions, please contact support