If you have tested features in Ubivox, changed your communication strategy etc. you may have a few lists that fills your interface. As you may not want to delete these, since they may contain data, statistics or newsletters that you may need later, we have implemented the possibility of archiving a list.
Archived lists will only appear one place in the interface, being the overview of archived lists - Doing this makes your Dashboard, your statistics and you list overview more manageable.
How to archive a list
Click at the name of the list at the Dashboard and click at List menu in the upper right corner. Click at Archive and confirm that you wish to archive the list. The list has now been removed from all overviews.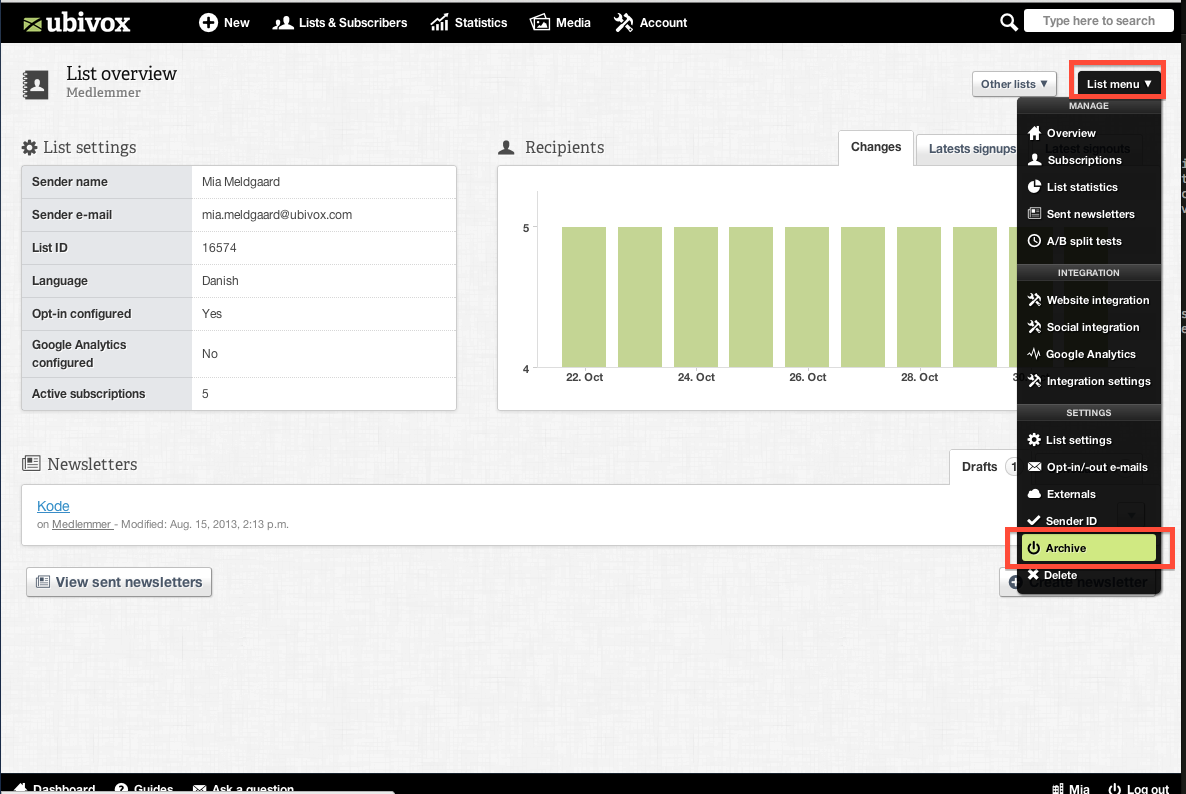 You can always unarchive your list by going to Lists and Subscribers --> Lists --> Archived lists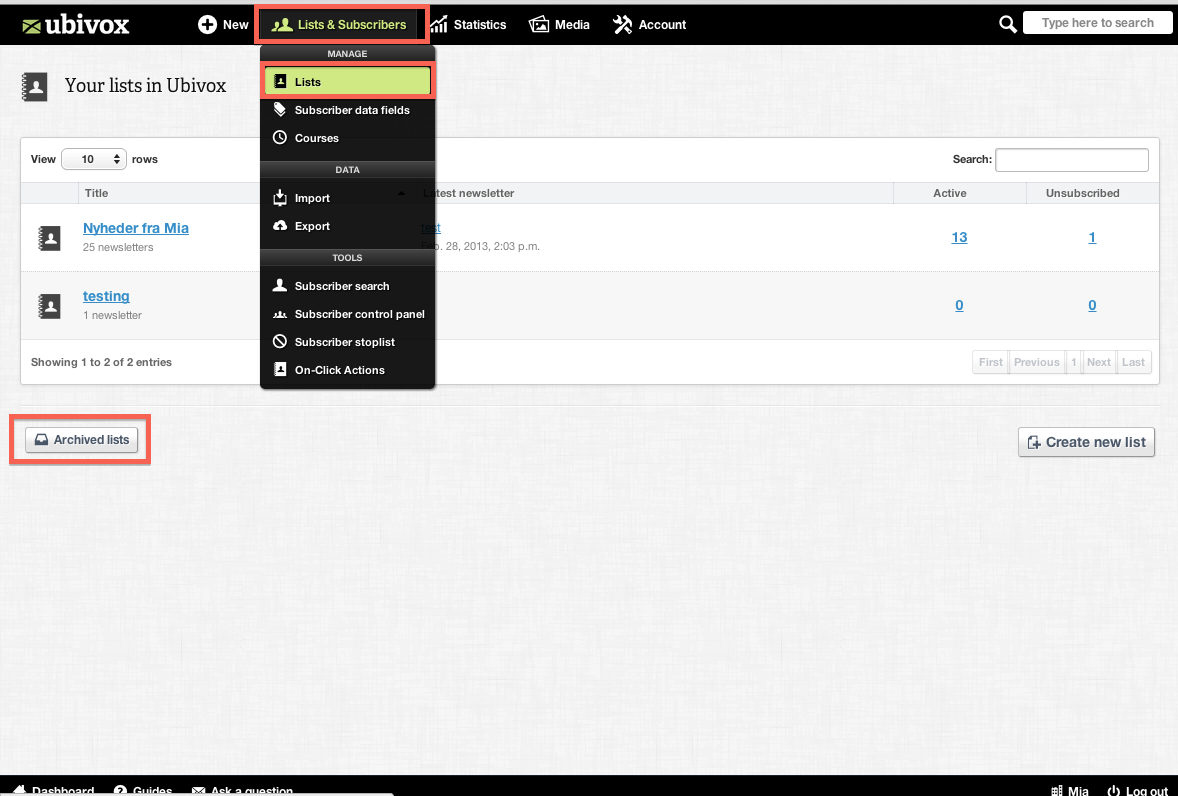 Select Unarchive