This guide elaborates how you can send a newsletter to new subscribers on your list by using newsletter data as a segmentation rule. Please note that before being able to this, you need to make a copy of your newsletter.
1) Copy to new --> Send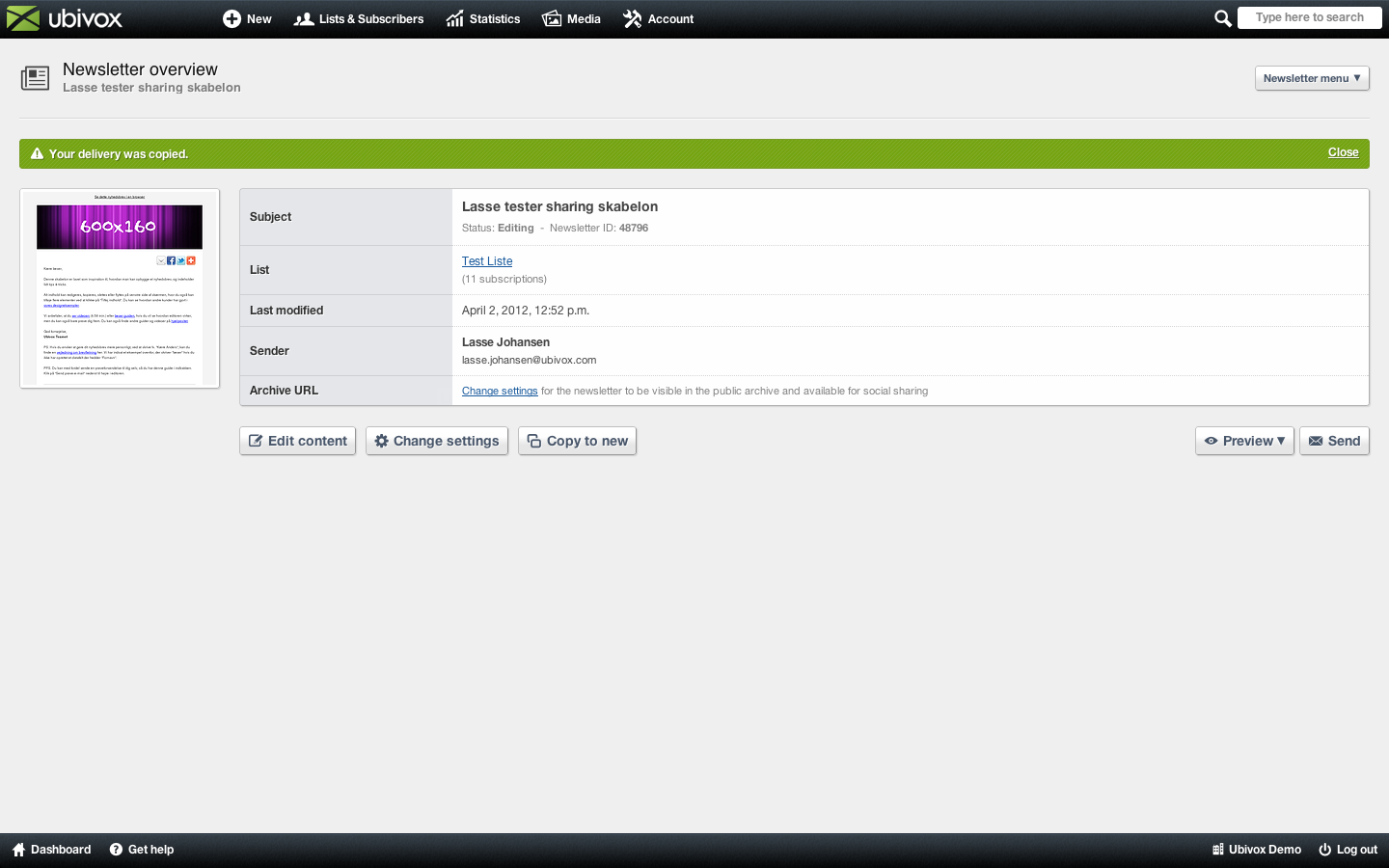 2) Chose Segmentation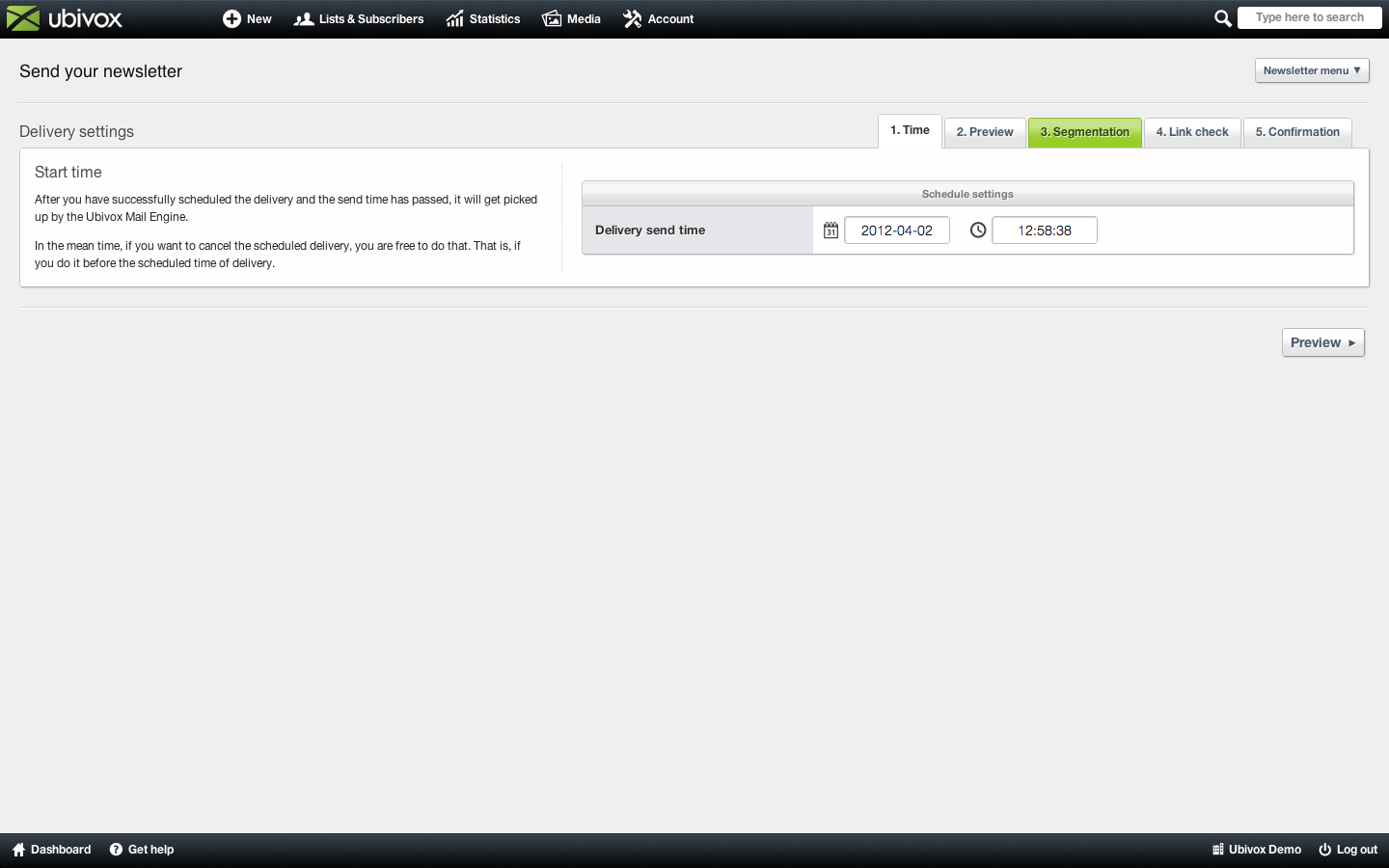 3) Select Edit rule set.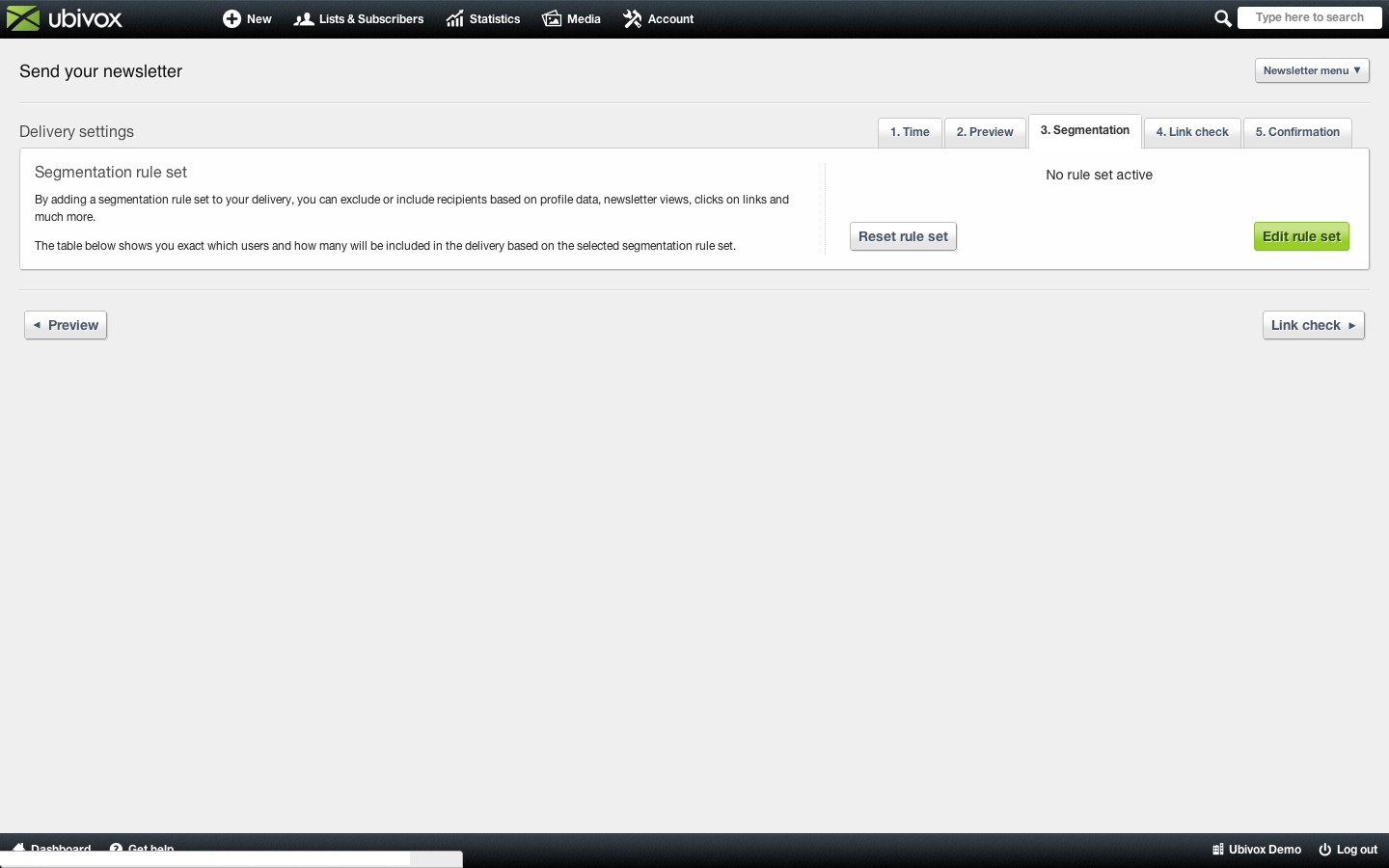 4) Select Search rules.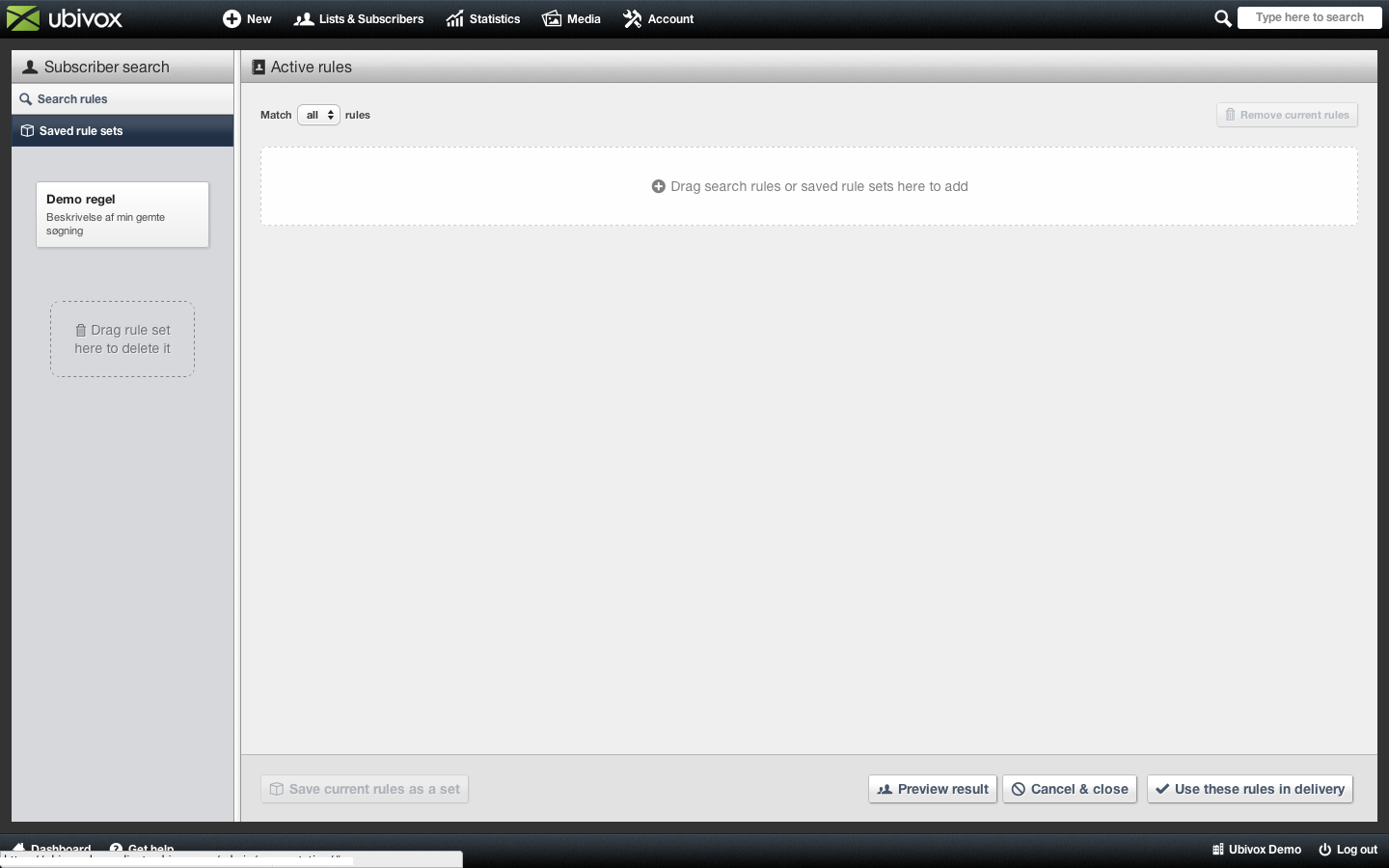 5) The next step is to "drag and drop" Newsletter data from the list to the Dashboard.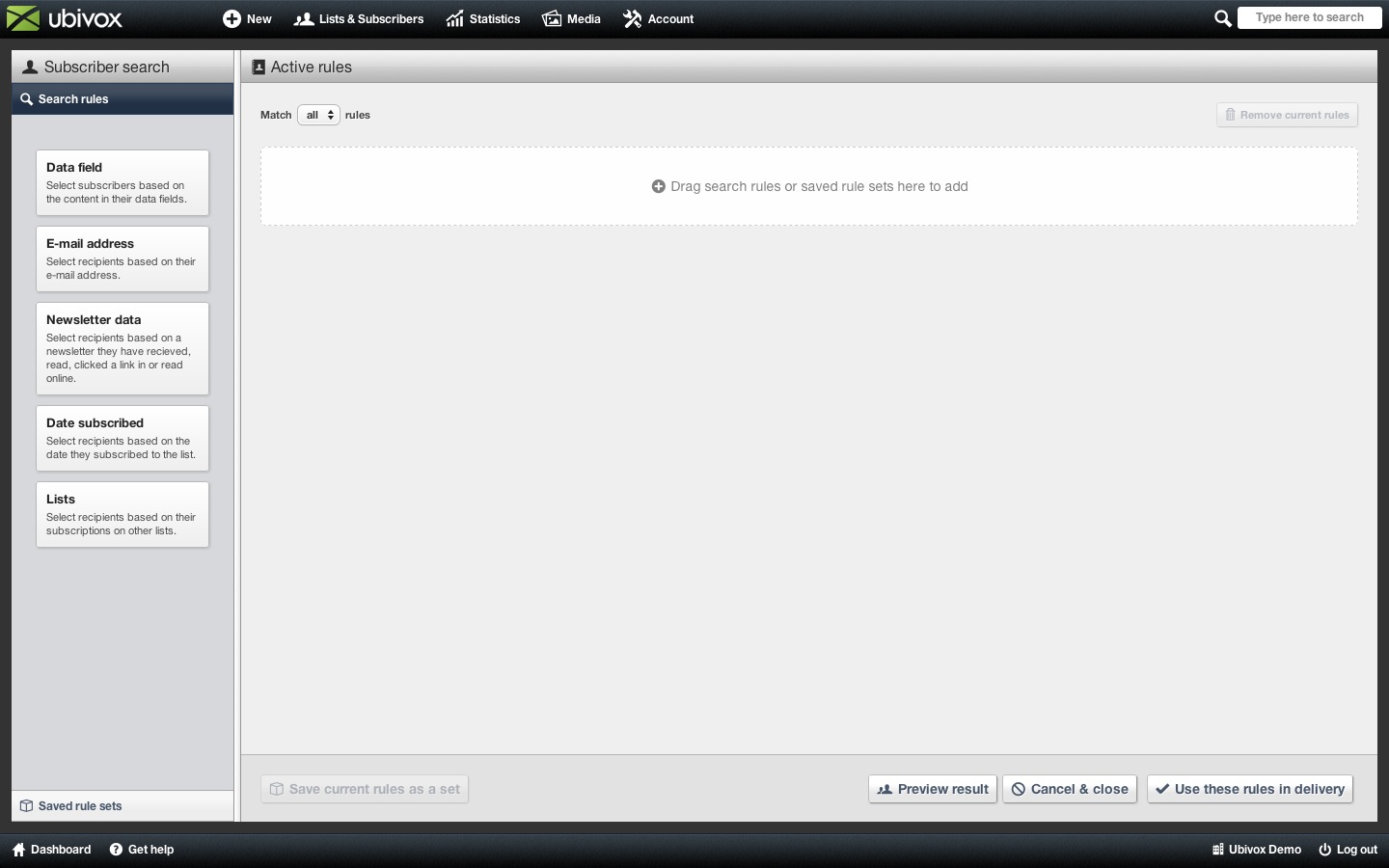 6) Edit the Newsletter data --> Has not received --> List Newsletter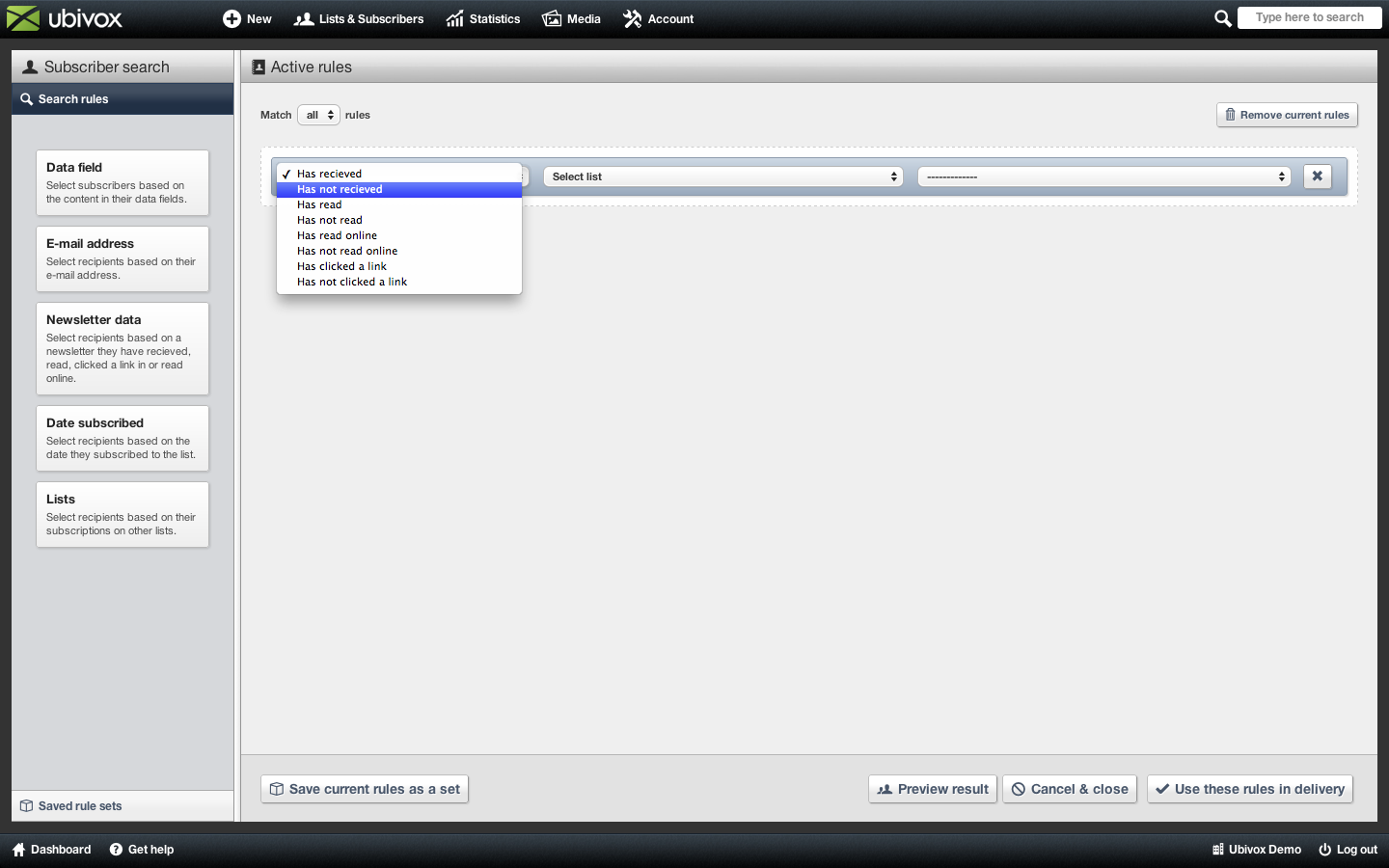 7) The rule set has been created.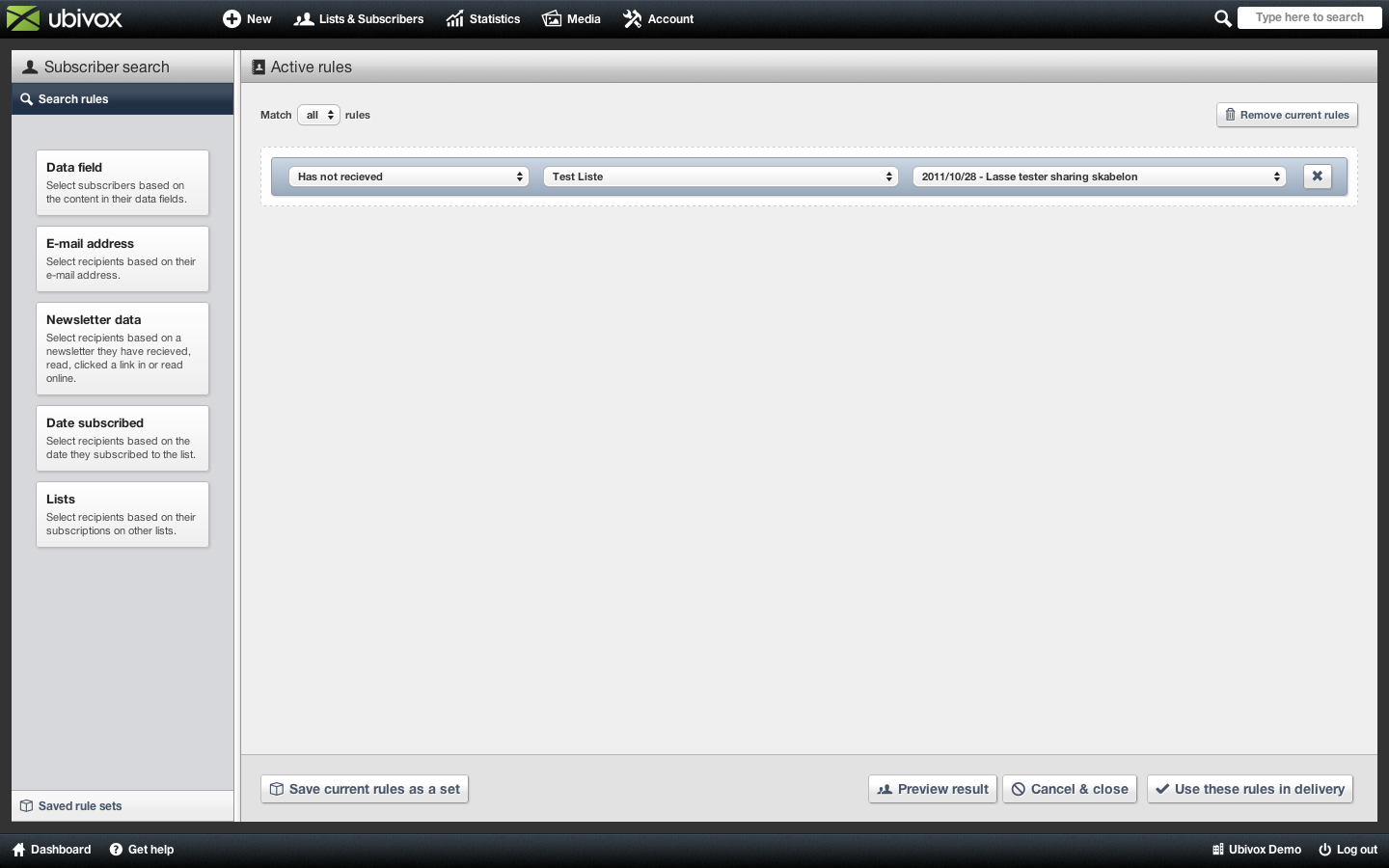 8) You can now see who match you rules --> Preview Results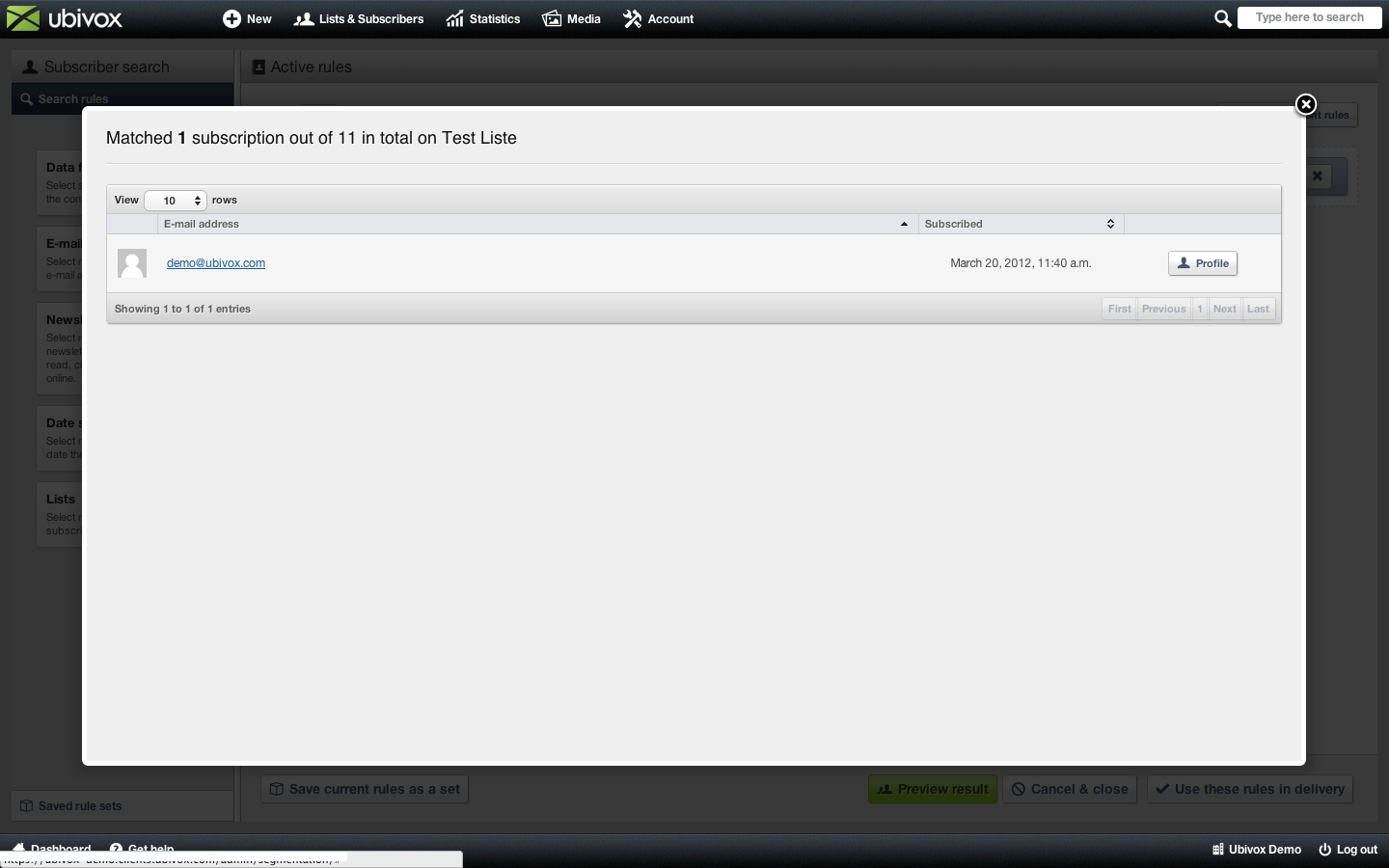 9) Click Use these rules on delivery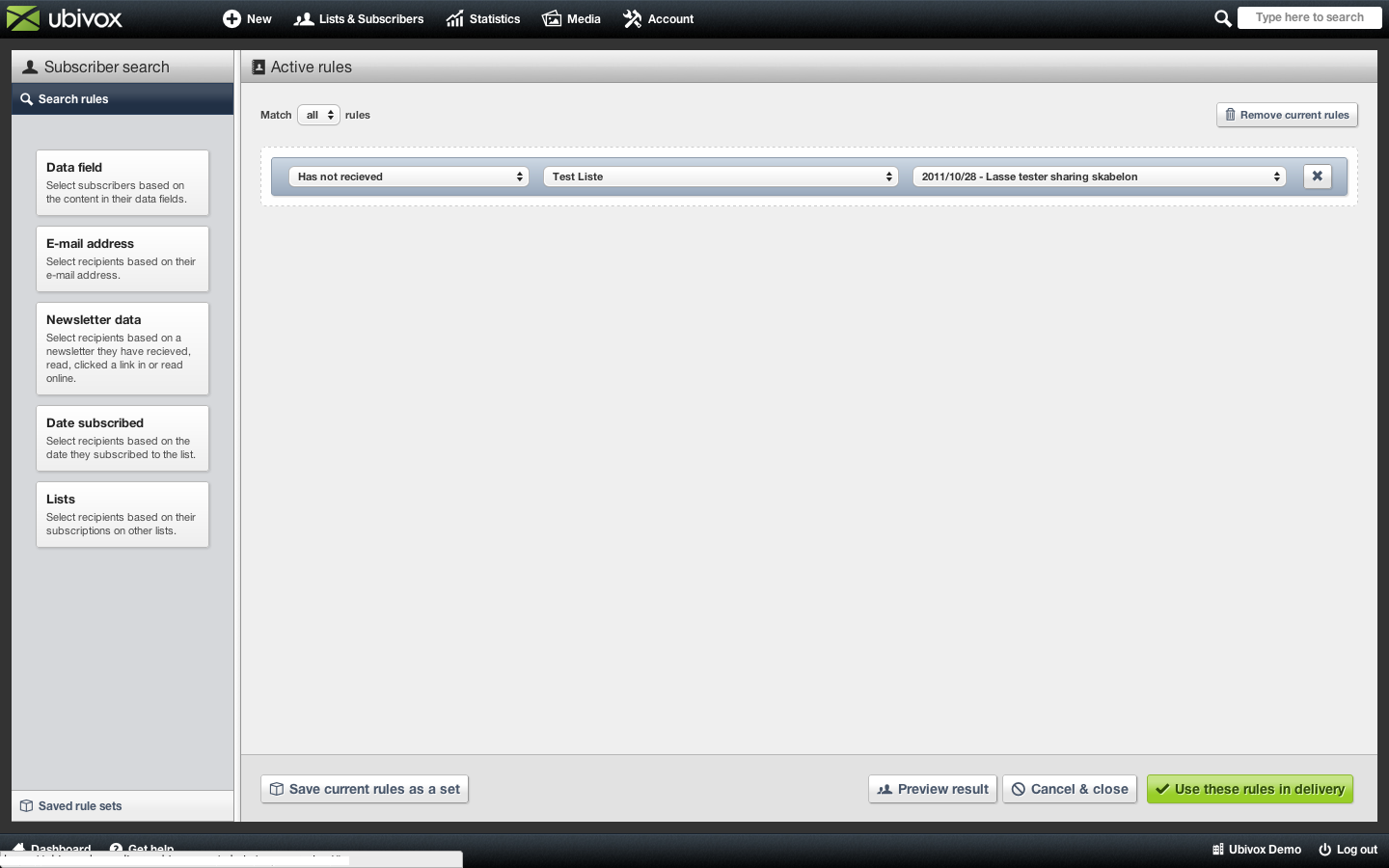 If you have further questions to the course function the please contact support@ubivox.com.